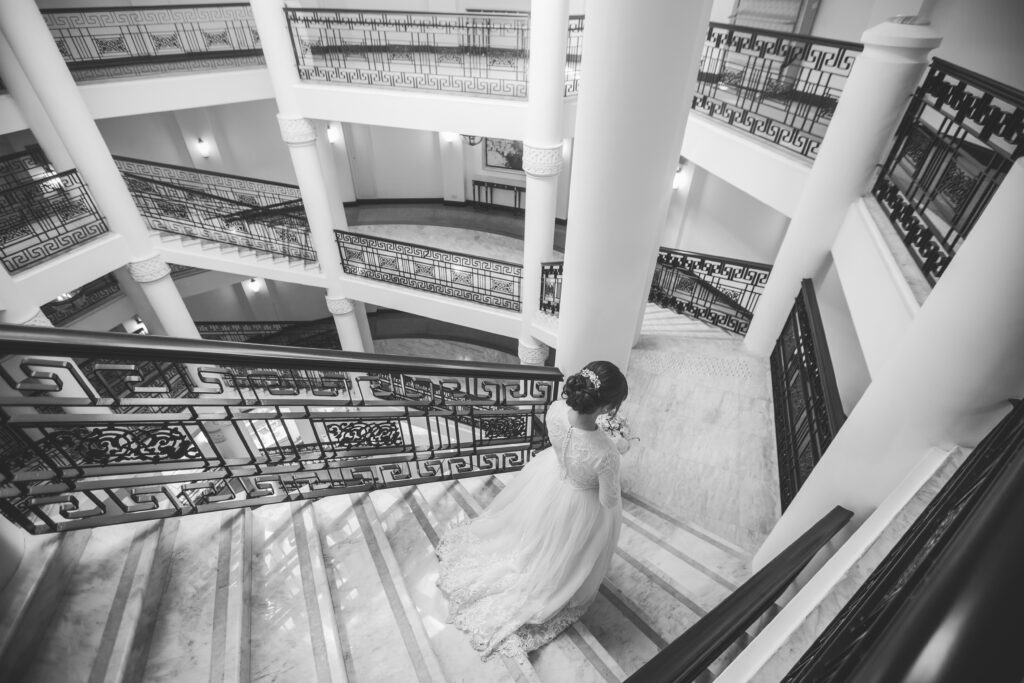 Photo: Courtesy of Yonina Events
Tell us a little bit about yourself and your background.
My name is Yonina Spiegelman, CEO and Managing Event Producer at Yonina Events. Originally from the US, I moved to Israel when I was 10 years old and am currently based in Jerusalem. Yonina Events specializes in full service planning and production of luxury events, from weddings, bar/bat mitzvahs and private events to corporate galas and conferences. As a boutique production company, we cater to guests seeking high end accommodation, travel, venue and event entertainment options all around Israel.
What inspired you to go into Event Management?
For a long time I have been drawn to the event industry for it's incredible opportunities in creativity and collaboration with clients, suppliers, venues and many other partners. Of all the many elements that I enjoy, there is none more so than the foundation and relationship of trust that I build with my clients, watching as they see their visions come to life with the hard work, ideas and skillful execution of our incredible team. Serving as a bridge between cultures & suppliers and having the opportunity to bring joy and relief to our clients in many of life's most pivotal moments, brings us an immense sense of gratitude, accomplishment, and appreciation for our industry.
What is your favourite part about planning events?
Hearing our clients' amazing feedback when their expectations are exceeded time and time again has been an incredible motivation for us. Hand-crafting exquisitely detailed moments and memories, and allowing our clients to really be present in the most meaningful milestones and moments of their lives. We cherish every opportunity to help clients form strong bonds with those closest to them, while navigating the details with trademark expertise and enthusiasm.
What type of event was the first one you have organised yourself?
Before Yonina Events was established as a company, friends, family and co-workers would often commission my help with events like anniversaries, birthdays and weddings. So many incredible experiences happened for me there, but I'll never forget our first full scale production as Yonina Events: a beautiful wedding held at the famous David Citadel Hotel. We worked on it for months, planning the timeline down to the last minute. We were so happy when the event turned out to be a success, earning a wealth of knowledge and foundation to begin building up our network and skills for years to come.
How long does it usually take to plan an event from start to finish?
With our team's time-efficient style and pace, we tend to get things done pretty quickly. However, it really depends on the client, type of production, and the amount of vision they have coming into it that determines how long the process will take. To give an idea of the range, we've put production plans into motion as early as 20 months before an event, and we've also consulted, planned and booked entire weddings in under 2 weeks. At every opportunity, we aim to accommodate the needs and planning style of our clientele.
What was the most interesting event you have organised so far?
We have one very interesting wedding coming up next month – a four-person ceremony on a private balcony of a hotel suite; just the bride, groom, photographer, and marriage officiant! In full wedding dress and hair and makeup, it's bound to be an unusual but incredibly intimate, moving and memorable event for our beloved clients.
What are your three favourite Event venues in Israel?
One of Yonina Events' most unique strengths is its ability to match the proper venue to the needs of our client. It isn't about an objective favorite – more what is best for each individual. There are so many beautiful and exclusive venue locations in Israel, however each client will have a different vision of their idea of a perfect venue. Haachuza Beit Hanan, for example, is a client favorite and one of many that facilitates amazing views, dining and entertainment. For guests looking for the next level of service and luxury that Israel has to offer, we recommend five-star hotels and venues like The Orient, The David Citadel, The King David, Olmaya near Jerusalem's Armon Hanatziv Promenade and Bait Al Hayam in Jaffa, all of whom we are closely connected with.
What would you advise an aspiring Event Manager?
Don't be afraid to say yes and to take on the next new challenge in your business. And yet, never take on something that you cannot master with 100% certainty. Make sure to love and appreciate your suppliers. They deserve everything for their hard work and will become loyal partners in your projects, an investment for the future. Know when to run wildly with your clients' dreams, and when to elegantly navigate and direct their visions and expectations. Love your clients. Just as your professional experience can provide value to your client, it should also guide you to sense the hesitations, excitement and joy of your clientele. Celebrate with them. BREATHE. Prioritize. And hold onto the big picture every step of the way!
What are your plans for the future?
After having achieved our goals as a company set forth from its establishment, my team & I are overflowing with exciting ideas and dreams of where to grow and go. Increasing the type and size of events, as well as opening a separate, fully operational department for corporate events and delegations is high on the list of next steps we'd like to take. As we continue to grow our team and network, be sure to check in for many more surprises to come!
Where can our readers find out more about your work and book you for their next event in Israel?
We are more than happy to connect and answer any questions, whether in person or a pre- scheduled phone or skype call. Our Website, Facebook and Instagram are great ways to reach us, and our phone line is likewise available. We understand that the prospect of planning an entire event, particularly from abroad, can seem daunting. However, one conversation with Yonina Events and you'll find your mind at ease as you discuss your vision, and work together with us to breathe life into your next event! No need to wait, we invite you to get in touch today for a preliminary chat.
Email: yonina@yoninaevents.com
Website: www.yoninaevents.com
Facebook: https://www.facebook.com/YoninaEvents
Instagram: https://www.instagram.com/yoninaevents/?hl=en
Mobile: +972.54.210.9997
Photos: Courtesy of Yonina Events
Photo Credit From Left To Right – Row 1:
Courtesy of Yonina Events
Photo Credit From Left To Right – Row 2:
Photos: Courtesy of Yonina Events
Photo Credit From Left To Right – Row 3: