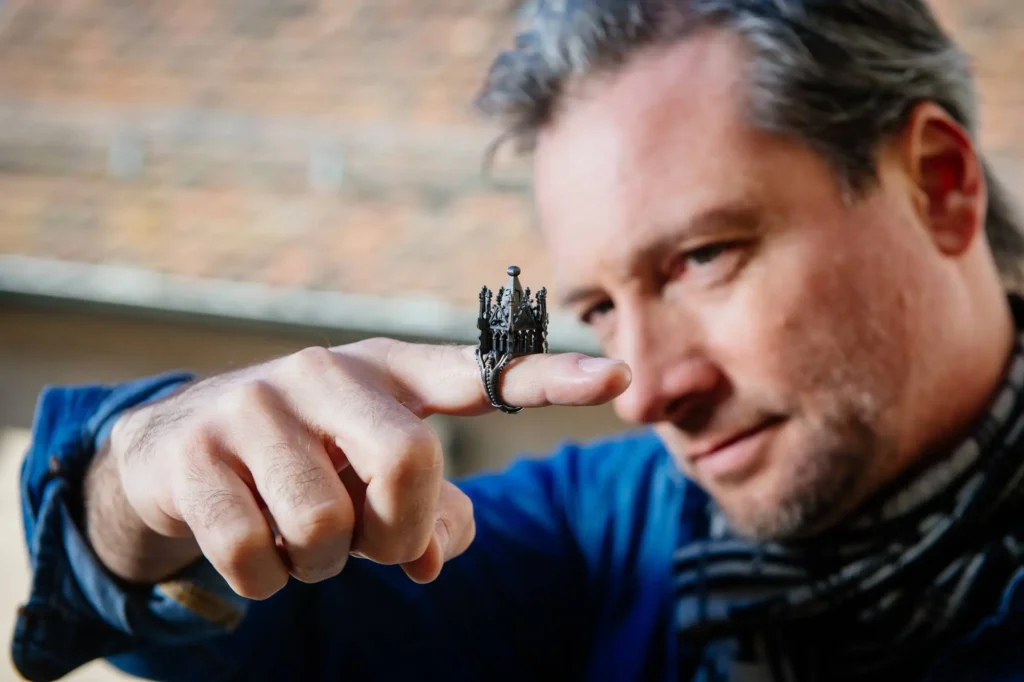 Tell us a little bit about yourself and your background.

Hello, I am Hardy and along with my business partner Holger I am founder and owner of a small company in the heart of Germany. In 2010 we started making our own handmade art objects and in 2020 the German government asked us if it was possible to make reproductions of the Jewish Wedding Ring. Part of Germany's Jewish heritage, this unique ring is the most magnificent of three surviving medieval Jewish wedding rings in the world. It was created in the early 14th century, buried for 649 years and found in our hometown of Erfurt in 1998. It was an exciting creative challenge and this is how this great project began.
What inspired you to become a jewellery designer?

Ever since I was a little kid, I have been interested in complex objects and architecture. As a creative, I started designing miniature wooden objects. These are small kits of popular landmarks and we have started producing and selling them successfully. The Jewish wedding ring is both architecture and jewellery. It is a unique Judaica masterpiece and we asked ourselves if it would be possible to make appropriate reproductions of it. This is how I started my journey as a jewellery designer approximately 3 years ago.
When you start to design a new collection, what is the process like?

The process is different from jewellery making, where you have total creative freedom. Your central task is to restore the ring to its original condition, without the damage caused by the burial. We met with archaeologists, art historians and restorers. Afterwards we rebuilt a 3:1 format version of the ring and started the first attempts to create a prototype in original size. It has taken us over one year to produce replicas of equivalent quality. Based on the ring we designed necklaces and earrings. In February we launched a very small but special collection that is certified by the German government. Our work isn't about trends, it's about reviving a centuries-old Jewish tradition and popularizing a Judaica masterpiece. All pieces of jewellery are interpretations of the pieces of jewellery in the Jewish Treasure of Erfurt.
What do you enjoy the most about the design process?

The most exciting part was recreating a goldsmith's work from the year 1300 using modern technology. The ring has numerous details and unique features. We have two hands intertwined below as a sign of marital fidelity. Two dragons carry the miniature temple on top of the ring, symbolizing the lost Temple of Jerusalem. The lettering MAZAL TOV is engraved on the roof surfaces and there is a golden ball inside the ring, which produces a wonderful bell sound. It was so exciting to recreate these details and realize they were handcrafted more than 700 years ago. It was an unforgettable moment for me to see the ring on the bride's finger at a Jewish wedding, the first wedding in almost 700 years.
What are your favourite materials to work with?

According to the Halacha, the original ring is made of pure gold without gems. So we decided to produce all jewellery in 18k gold or in Sterling silver.
What are your wishes for the future?

We hope that the Jewish community will learn about the history of the ring. Jewish jewellery from this period actually no longer exists. This ring is preserved only because it was buried in 1349 by its owner, Kalman von Wiehe. The ring is the icon in the most important medieval Jewish hoard ever found but largely unknown. It is a masterpiece of Jewish life and unique in the world. We hope that the ring will once again become part of Jewish wedding ceremonies and that a beautiful old tradition will be continued.
Where can we find your designs?
You can read all about the history of the Jewish treasure and wedding ring on our website jeweria.com, where you can also find the original reproduction in 18k rose gold. We have recently joined Instagram and are looking forward to many new followers who want to follow and join our journey into medieval Jewish life.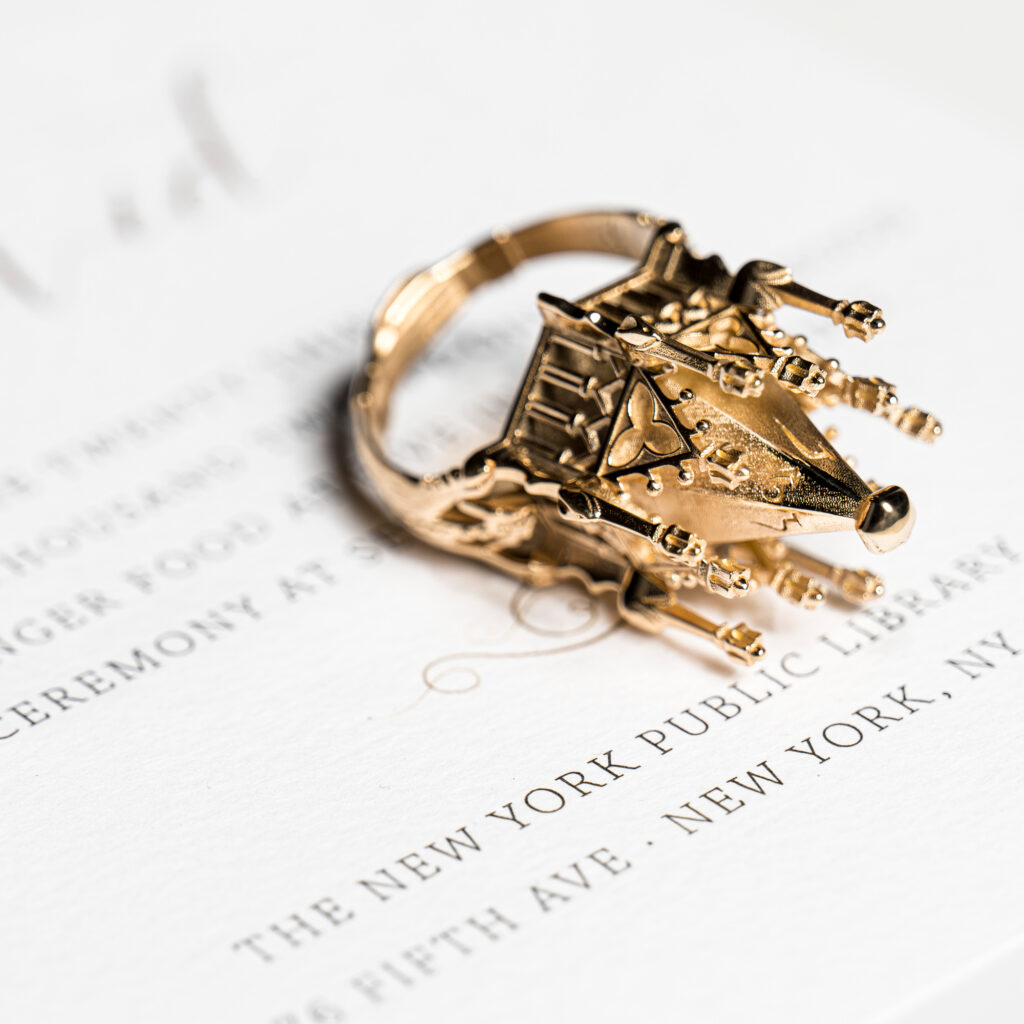 Images: Courtesy of Jeweria