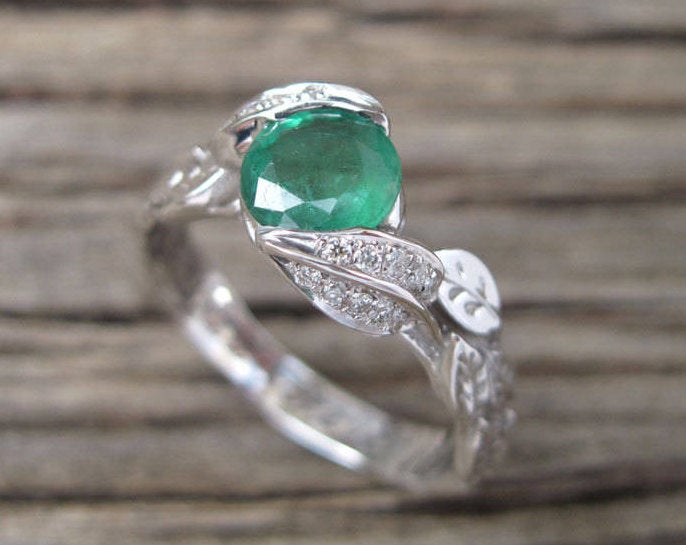 Photo: Courtesy of Benati
Tell us a little bit about yourself and your background.
My name is Ben Proctor, I am 36 years old. I was born in London UK and moved to Israel when I was 6 years old. I am married and have 3 children.
From an early age I had a strong connection to gemstones. This fascination became a hobby, I collected these rare and beautiful gemstones, and within time my collection grew tremendously. I still remember the first gemstone I received.
I always had a connection and interest in art and design; enjoying black and white photography, drawing, and the aesthetics of sushi making. While brainstorming what to study the idea of jewelry making came up. After a few lessons at a local goldsmith school I was immediately hooked and knew this is what I wanted to do.
I studied jewelry design at "Shenkar" College of Engineering and Design in Ramat-Gan. I graduated with a Bachelor's Degree in Design (B.Des). After college I gained experience with a few jewelry companies, however my dream was to have my own brand and create jewelry independently.
In 2010 I established my own company, and named it: Benati. The name comes from my name: Ben, and my wife's name: Anat. Since then I have been crafting jewelry with great passion.
What inspired you to become a jewellery designer?
When I was a young child, I used to accompany my mum to an alternative medicine shop where she would buy materials for her work. While I was waiting, I wandered around the shop; I stumbled upon a large collection of raw, colorful gemstones and crystals, each one was more unique and special than the other. I found these gemstones beautiful and captivating. Since then, every visit to that shop, I asked for a gemstone. Within time my collection became larger up until today – It's quite impressive.

I guess it's in my blood, because when my mum and dad were younger, they used to buy and sell antique jewelry in London's antique markets.
When you start to design a new collection, what is the process like? Where do you take your inspiration? How do you keep up with the current trends?
I love starting a new collection. It's exciting and thrilling for me to create something new in a form of jewelry. I am inspired by everything around me. Above all, nature is currently a strong influence in my current craftsmanship.
I like surprising myself, for instance by playing with a material or randomly sketching can often bring to life new concepts I wouldn't necessarily think of, if I didn't leave room for coincidence and possibilities. In the design process I search for a feel for something and when I recognise something with potential I develop it with more detail.
Some of my most successful jewelry was designed by playful "accidents". A journey of experiments will often surprise and excite me and keep me designing a whole collection. Giving an opportunity for unplanned things to occur, allows a good chance for originality to prosper.
I believe in following my own path of art and expressing my own designs and concepts, therefore trends are less relevant for me.
Sometimes the trends come the other way – I get clients requesting custom design work, where I listen to their wishes and requests and often they are influenced by recent trends. When making a new piece of jewelry, it always has a part of me in it.
What do you enjoy the most about the design process?
The thrill of creating something new, an idea or concept that becomes a wearable work of art.
I love designing new jewelry and I often use 3d software for designing, as this allows me to create with no boundaries. After 3d printing these designs, I always get super excited to see how the actual design came out from the 3d printing machine after many hours of printing.
I always enjoy holding and inspecting a new finished item I have designed. There is something inspiring knowing a ring I designed will soon be on its way to be worn on some ladies finger on the other side of the world. A properly crafted ring will last for a lifetime and more.
Not to mention the smile it's going to put on someone's face. I am always honoured when someone buys jewelry from me. For example when someone chooses a wedding ring I designed, to be worn for the rest of their lives – that's something very important and powerful, and I am very thankful for that opportunity.
What are your favourite materials to work with?
Gemstones come in so many colors, tones, cuts and sizes. The amount of gemstone types is so incredible and each one has its own beautiful uniqueness. I love them all!
Gold is a material that has so much energy. It's so powerful to wear a gold ring with gemstones and diamonds created millions of years ago. It's basically wearing earth's history on your finger!
What are your favourite designs in your current collection?
I am currently very satisfied and proud with my Mobius wedding bands collection. There is something simple yet elegant at the same time. A minimalist design that expresses: transition and movement flowing in a loop endlessly. It's very captivating and powerful visually. This collection is available to view here.
What are your wishes for the future?
It's a great honour for me that people around the world, in the most important and memorable times of their life choose my rings to represent their love and commitment and to celebrate their special moments. Being part of this happiness is extremely fulfilling and heart-warming. I hope to keep doing what I love doing.
Where can we find your designs?
Benati jewelry is available at the following;
Online Shop:
Social media:
Facebook: www.facebook.com/Benati.jewelry/
Pinterest: www.pinterest.com/benati_jewelry/
Instagram: www.instagram.com/benati_jewelry/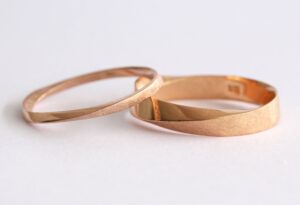 Photos: Courtesy of Benati