Photo: Courtesy of Melanie Dankowicz
Tell us a little bit about yourself and your background.
Growing up in Maryland, I admired the work of local Judaica artists at the annual Jewish folk arts festival; much later I became one of those artists! I recently made Maryland my home again, after many years in Stockholm, Sweden, Blacksburg, VA, and Champaign, IL.
What inspired you to become an artist?
I've long enjoyed creating beautiful things to share with friends and family. For my wedding in 1994, I decided to create my own papercut artwork to decorate our ketubah. This spurred a stream of papercut commissions. As laser technology improved, I spearheaded the use of lasers to craft stainless steel Judaica like seder plates and challah boards cut in the style of papercuts.
What is your specialty?
I design papercut ketubot for brides and grooms. In metal, my work includes Judaica, jewelry, clocks, and sculpture.
How and where do you work?
I spend much of my time sitting at my desk with my fuzzy puppy curled up on my lap.
What is the most indispensable item in your studio space?
I'm grateful to have huge windows in my studio, through which the sun pours in and connects me and my thoughts to the world outside. I enjoy hikes in the woods and almost always include some form of plant life in my designs.
Where do you take your inspiration? Are you pursuing any themes?
Often my customers share special requests and ideas, and these take me in unimagined and exciting directions.
Including traditional Jewish texts in my designs also provides inspiration. I especially enjoy using Hebrew texts that have been written into song – this gives me something to sing as I work!
Do you do bespoke work?
Much of my work is custom. I recently created a family tree made from stainless steel, that depicts four generations of a client's family. When I make ketubot, it's important to me that each couple has the opportunity to personalize the text and artwork so that their ketubah truly reflects who they are.
What projects are you currently working on?
I'm working on a new series of papercut flower-filled ketubot, and a tree of life pendant cut from sterling silver.
What is your favourite item in your current collection?
The Hebrew Clock is one of my favorites – the contemporary design is simple and a bit whimsical, and it looks great in all sorts of settings.
How do you know when a piece is finished?
A new drawing feels ready when it radiates balance and flow.
What was the first artwork you ever sold?
My first big hit, 19 years ago, was my line of innovative and intricately laser cut paper dreidels.
Which project have you enjoyed working on the most so far?

One of my favorite pieces to make was the giant hamsa shown above. It was exciting to watch the flat drawing come to life as a huge piece of metal through which the light shines and dances.
What do you want to achieve with your work and what are your wishes for the future?
Much of my work is about hiddur mitzvah, enhancing a mitzvah through the beauty of a ritual object. It's my hope that my creations add meaning to our celebrations of Jewish life.
Where can we find your work?
https://www.facebook.com/mdankowicz
https://www.instagram.com/melanie.judaicdesign/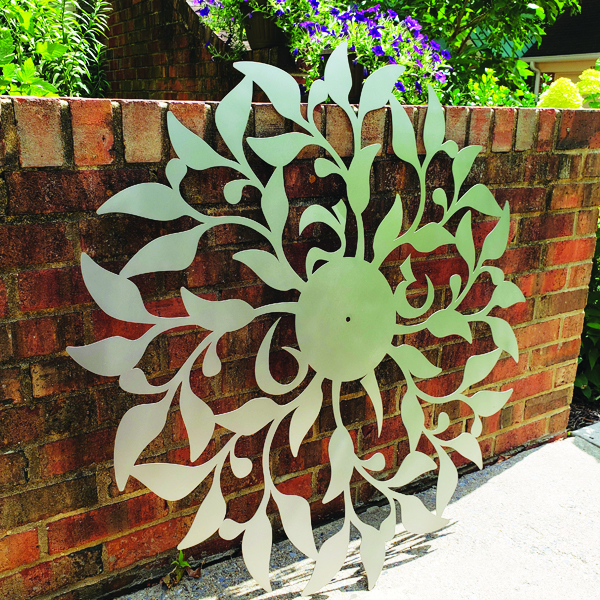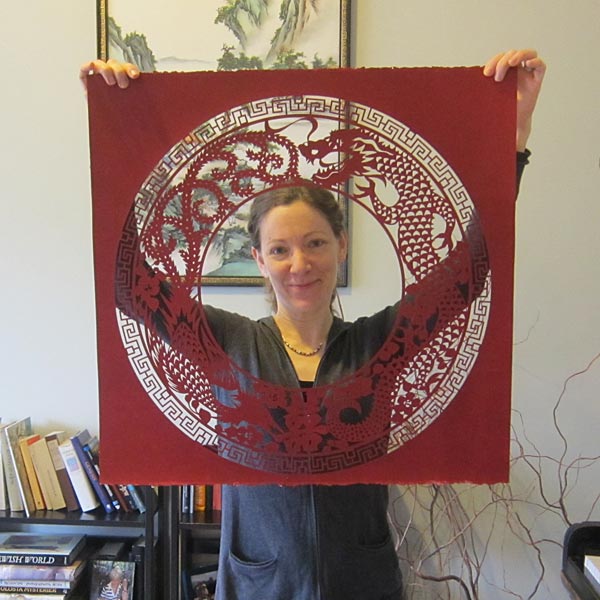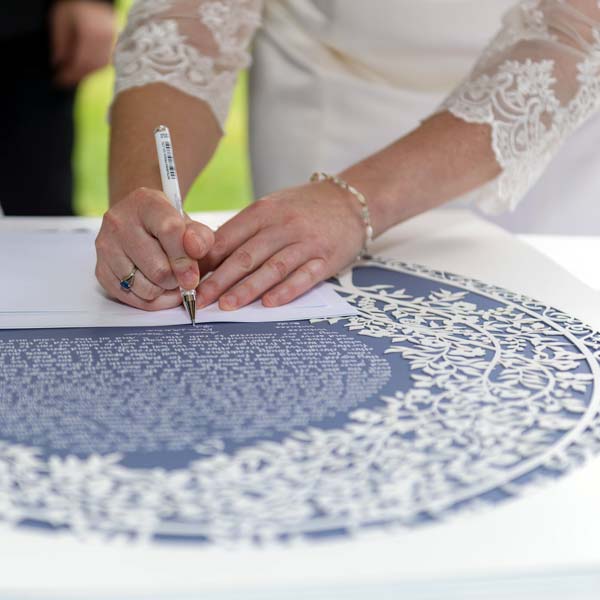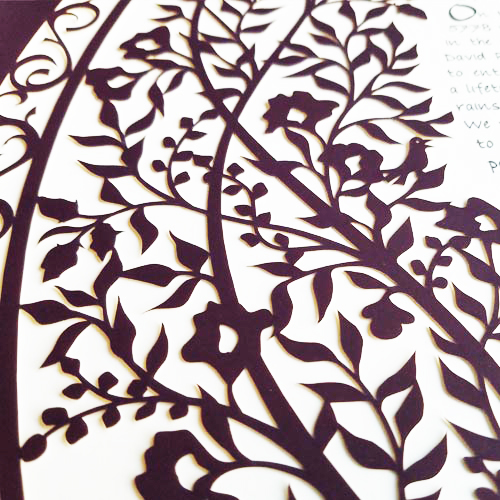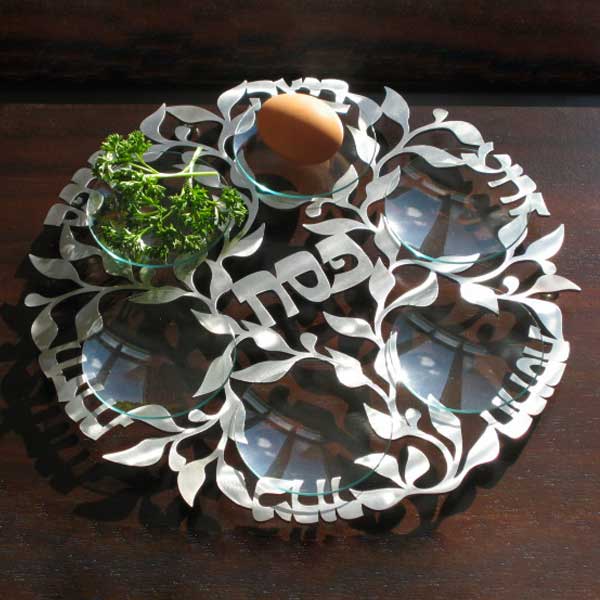 Photos: Courtesy of Melanie Dankowicz