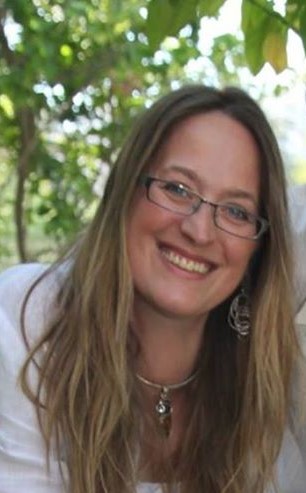 Photo: Courtesy of Anita Tidhar
Tell us a little bit about yourself and your background.
I was born and raised in Hungary, immigrated to Israel when I was 27 years old. Formerly educated as a journalist, after arriving to Israel I could no longer work in my profession and while learning the language and adjusting to a new culture and lifestyle I started to paint again. As a kid growing up in my great uncle's art studio I fell in love with art and papers early on, but at some point in life I stopped art completely for years, until I arrived to Israel. It served as a trigger to start again.
What inspired you to become an artist?
First and foremost was my great uncle, Joseph Iglay, a well-known painter of his time in Hungary. I was fortunate enough to travel to different parts of the word form Asia to Mexico and was exposed to variety of cultures and art. The more I saw the more I know I wanted to be come an artist. It was only after moving to Israel and planning my own wedding when I discovered the beautiful art of the ketubah. My first ketubah was my own, then a friend asked me to design hers and the rest is history, I've been creating ketubahs for 15 years now.
What is your specialty?
I combine specialty papers in my work. Paper that I import myself from South America or Asia. Each of my work is unique, when creating a custom-made piece, I work with the couple to accommodate their desires into the ketubah. It often means using a certain color, adding a symbol that is meaningful for them or creating an unusual size of Ketubah.
All the motives on my ketubahs are hand painted, then digitally scanned, so even the digital reproductions have a very hand made feel.
I also print my ketuabhs on hand made paper, than paint over it, creating an artwork that has truly the feel of a 100 % original work for the quarter of the price.
How and where do you work?
I work in my home studio in Israel, my ketubahs are sold via my online store.
What is the most indispensable item in your studio?
My gilding brushes and gold leafs. I purchase very high quality gold leaf from Italy, I have extra soft brushes that I work with, the brushed wont scratch the thin gold layers and will polish them beautifully.
Where do you take your inspiration? Are you pursuing any themes?
My themes come from places I've been to, things I saw and experiences I had, I translate them to art. It can be a beautifully groomed garden, or an ornament I've seen in a Buddhist temple or the tiny bird that visited my window seal this morning, anything really that catches my eye and moves my imagination.
Do you do bespoke work?
Yes, all my original designs are bespoke work, and digital designs have customized text. The option is always open to modify any digital reproductions as well. It means if someone would like to have something added, a color theme changed I will do my best to accommodate any requests.
What projects are you currently working on?
I'm developing a ketubah series based on a Chinese painting style that I have learned during my years in Asia, combining it with my childhood favourite papercuts.
What is your favourite item in your current collection?
It's like asking a mother, which child she favors. It's hard to say, I like them all but if I have to choose I think my blue Peacock ketubah that was created based on a dream and a gut feeling and it nailed exactly what the couple was looking for.
How do you know when a piece is finished?
I plan my ketubahs carefully, I make several drafts, the final draft is approved by the couple. This way they will have a pretty good idea how the finished project will look, it allows very little deviation from the original plans.
What was the first artwork you ever sold?
First artwork was the adaptation for the Song of Songs, my first ketubah sold was the Phoenix birds one.
Which project have you enjoyed working on the most so far?
I enjoy the creating process, and last look of the ketubah before packaging and shipping.
What do you want to achieve with your work and what are your wishes for the future?
I bring happiness and beauty into my work. I wish the ketubah I created will serves as a reminder of the day the couple said yes to one and other, it will make their bond stronger as years pass by.
Where can we find your work?
Etsy: https://www.etsy.com/shop/ketubahli
Facebook: https://www.facebook.com/ketubahli/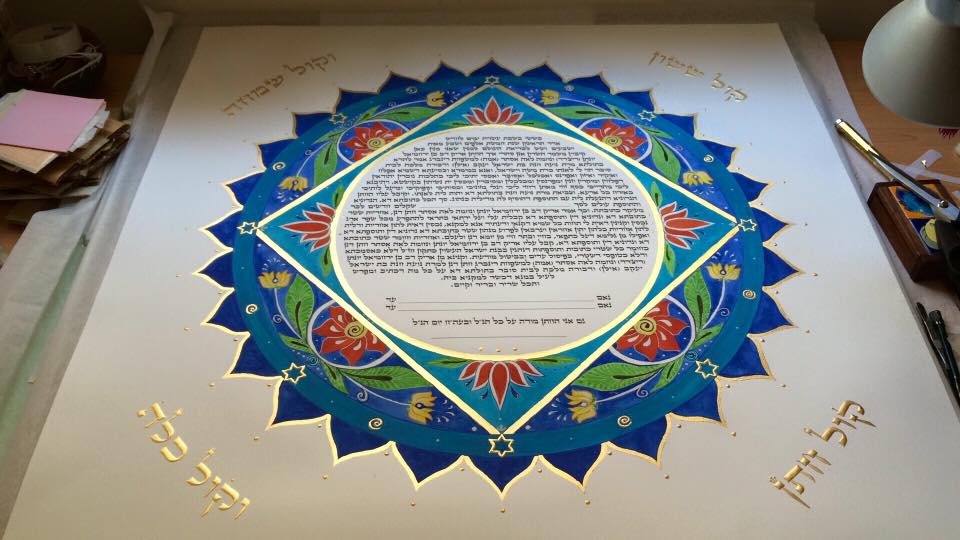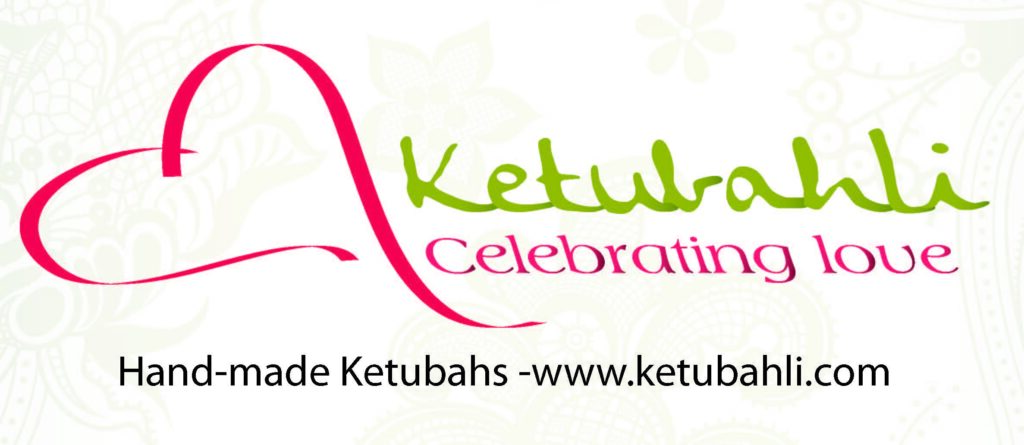 Photos: Courtesy of Anita Tidhar