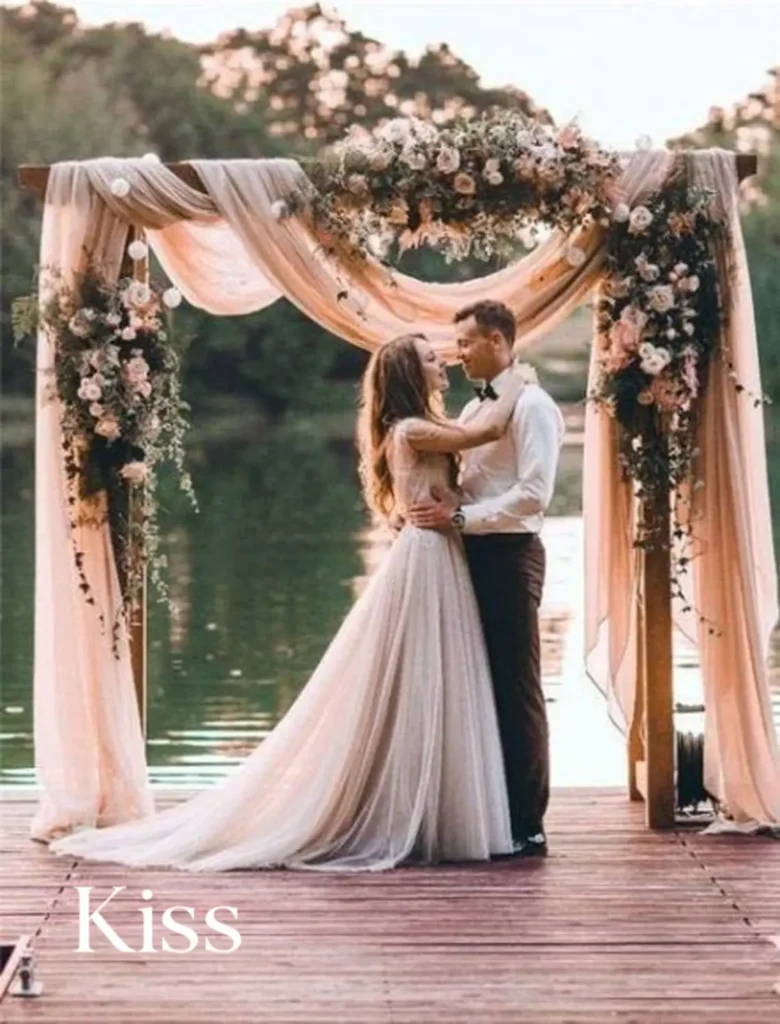 Shop: TheaJamesBridal
Photo: Courtesy of ETSY
Even though we live in a time and day in which the most-popular wedding flowers are available all year long, many couples opt for seasonal and locally-grown blooms for their wedding bouquets and Chuppah decoration.
Depending on which part of the world you are based, this can look very different!
Choosing the right flowers, and colour scheme for your Chuppah can take quite some time and is not something that can be rushed. We strongly recommend to take as much time as you need and to discuss all your floral needs with a wedding florist. They are the best people to help!
It's always impressive to see what jaw-dropping designs florists come up with.
We have put together a small selection of gorgeous flowers that are commonly used in wedding bouquets in our part of the world and hope that you'll enjoy them as much as we do. Who knows, maybe we'll be able to give you an idea for your Chuppah!
Calla Lilies
Traditionally, the Calla lily is considered a symbol of union, beauty, and rebirth.
Dahlias
A popular choice in wedding bouquets around the world, dahlia symbolises kindness and commitment.
Lilacs
While purple lilac is considered symbolic of spirituality, the white one symbolises purity and innocence. Making it a popular choice for weddings.
Magnolias
Magnolia symbolises anything from luck and stability to peace and tranquillity.
Peonies
Many couples choose the peony as the star of their flower arrangements, chuppah decoration as well as the wedding bouquet. Symbolising anything from happiness to romance, beauty and stability.
Roses
With roses it depends on the colour of the rose used in your wedding bouquet or for your Chuppah. It can symbolise anything from love to adoration, deep admiration, happiness, friendship, innocence and much more.
Sunflowers
The sunflower is associated with happiness and symbolises a long and joyful life.
Tulips
Depending on the colour, a tulip can symbolise anything from happiness to deep and unconditional love.
Are you looking to marry your soulmate in the Tri-state area?
Rabbi Andrea Frank would be delighted to perform your ceremony and is looking forward to hearing everything about the wedding of your dreams!
For more information about the services she offers, please visit her website.