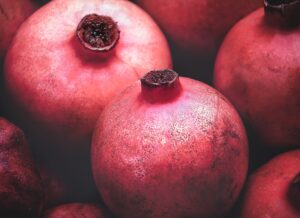 One of the most exciting aspects for us when it comes to preparing for a holiday dinner is setting the table. It is something that should be carefully thought through rather than rushed.
The beauty about setting a holiday table is that you can be as traditional or as creative as you want to with it! To make decorating easy, and the least stressful item on your list for the day itself, we suggest picking a theme and working around it. You will see how easily everything will come together and fall into place. From table linen to flower bouquets, everything is going to be on point. All you need it a little patience and organisation.
We are very fortunate to belong to a religion in which eating in a communal setting is of great importance and encouraged from many different sides. The dinner table, after all, has always brought people together – especially on holidays.
Eating together is so much more than sharing food; you are strengthening relationships with the people closest to you, family and friends. You are also building new friendships with people whom you would have never met if not around a dinner table.
Picking a theme for Rosh Hashanah is very easy. If it is your first time hosting, we always suggest going with pomegranates. It is something the majority of people will think of when asked about Rosh Hashanah. A small symbol on the table can bring back many positive memories for people. The perfect start for a joyous evening!
We have put together a list of beautiful pomegranates we know will make the perfect addition to your holiday table! Adding a little something is sometimes all you need to give your holiday table the final touch.
Shop: Amiela Ceramics
Photos: Courtesy of ETSY
Shop: La Kuritza
Photos: Courtesy of ETSY
Shop: Retro Style Ceramics
Photos: Courtesy of ETSY
Shop: EdnaPio
Photos: Courtesy of ETSY
Shop: Ceramic Oz
Photos: Courtesy of ETSY
Shop: Orna Barel Designs
Photos: Courtesy of ETSY
Shop: Nurit Ceramics
Photos: Courtesy of ETSY
Shop: Alice Ramics Miri
Photos: Courtesy of ETSY
Shop: Gidi Zivan Pottery
Photos: Courtesy of ETSY
Shop: Chaguta Happy Judaica
Photos: Courtesy of ETSY
Shop: Shuli Designs
Photos: Courtesy of ETSY
Shop: Debby Glickman Pottery
Photos: Courtesy of ETSY