Choosing a Ketubah for your Jewish Wedding is one of the most exciting moments during the entire planning phase of your Chuppah. We are fortunate to live in a time and day where it is tremendously easy to find Ketubah artists who specialise in the artform closest to your heart.
How about choosing a truly unique embroidered Ketubah or even a Ketubah scroll?
If you are a couple who is always looking for a truly unique design, you will enjoy the following list we have put together for you with your special day in mind.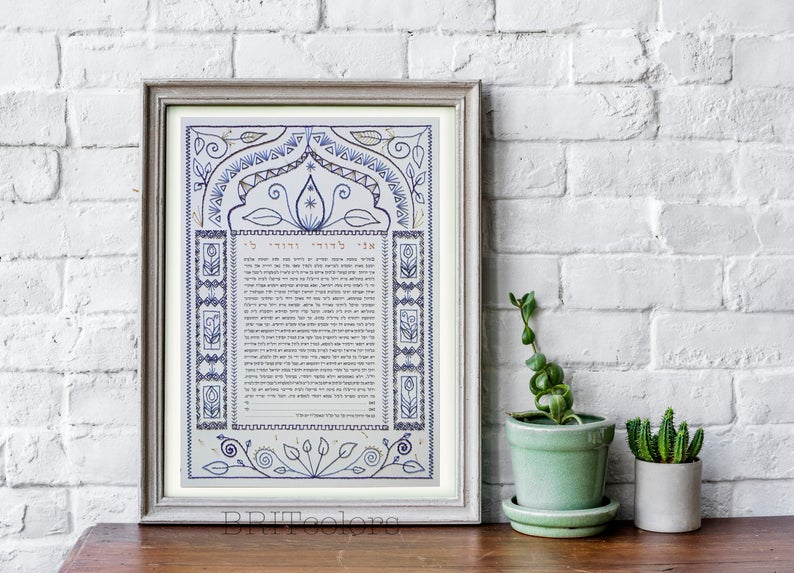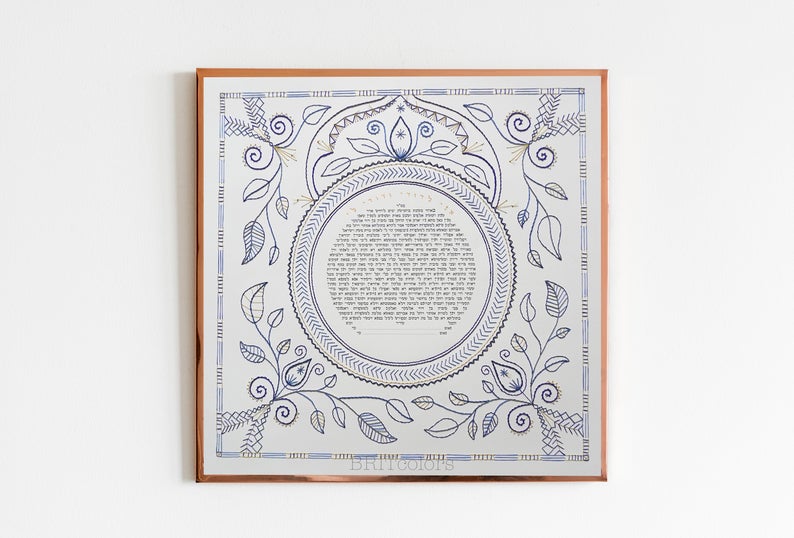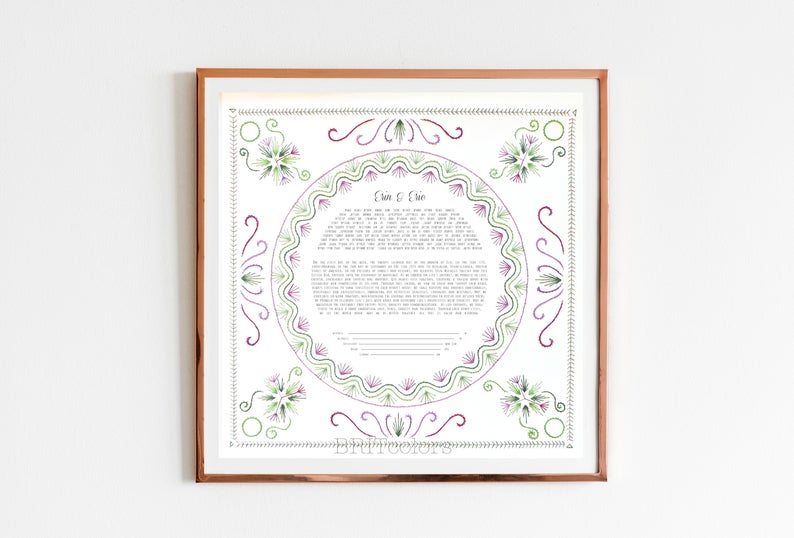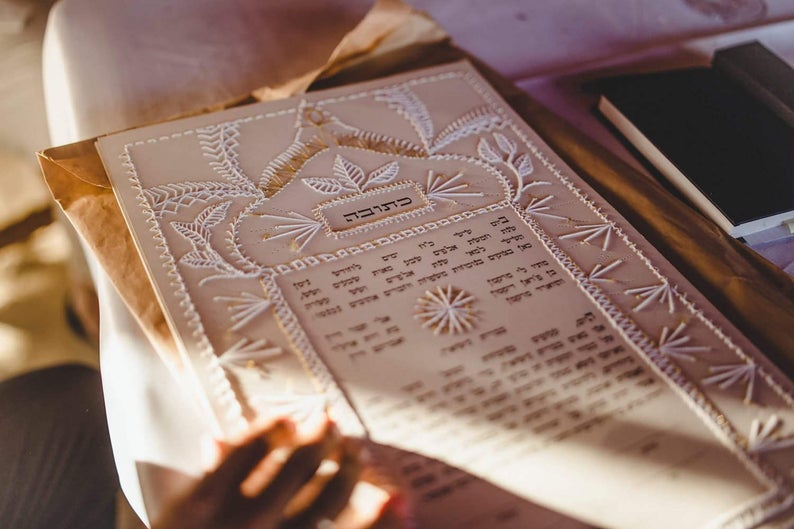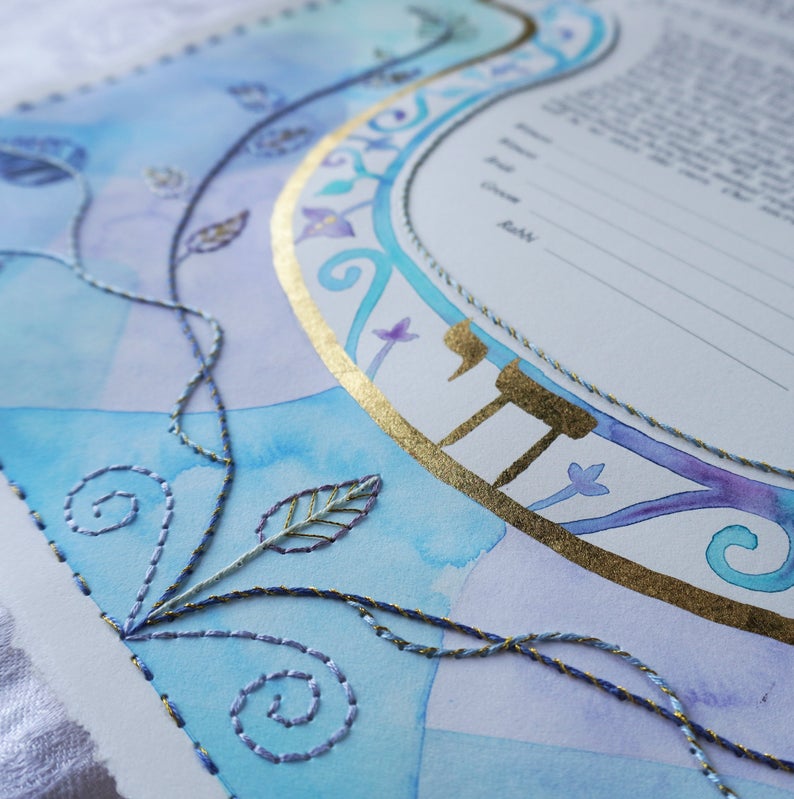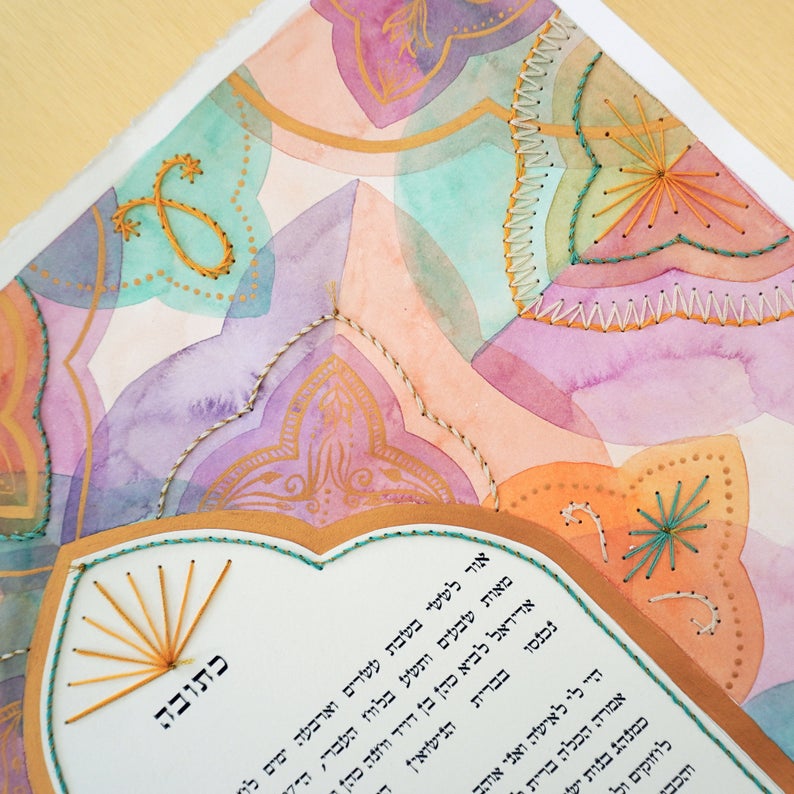 Shop: BritColors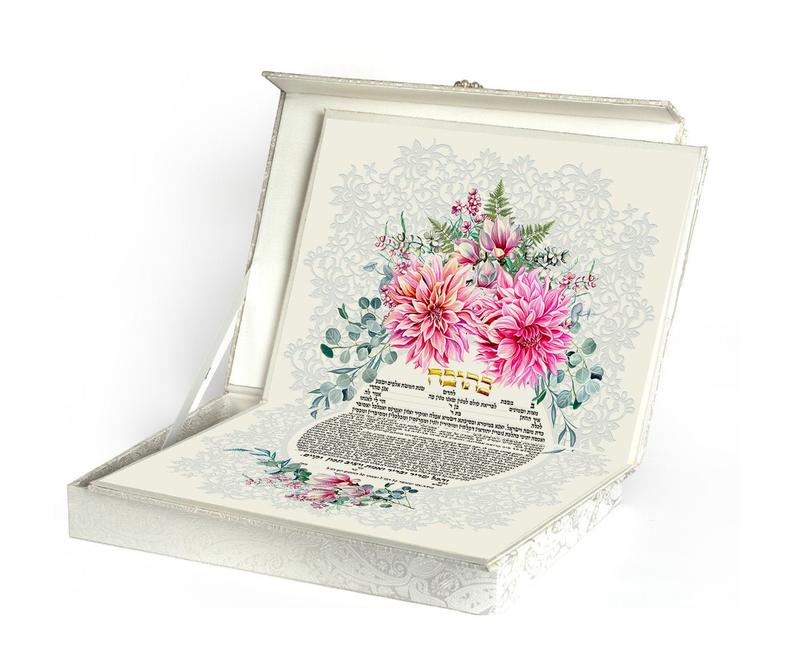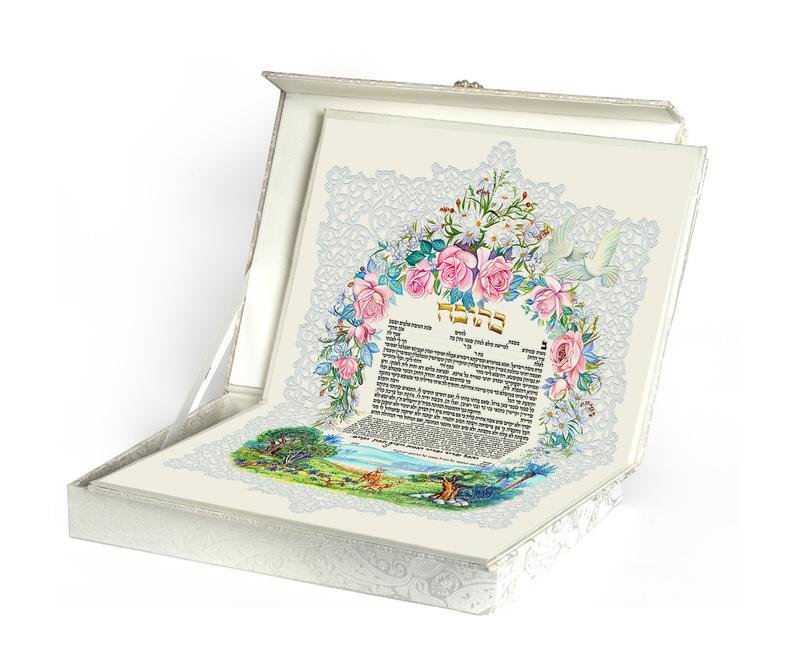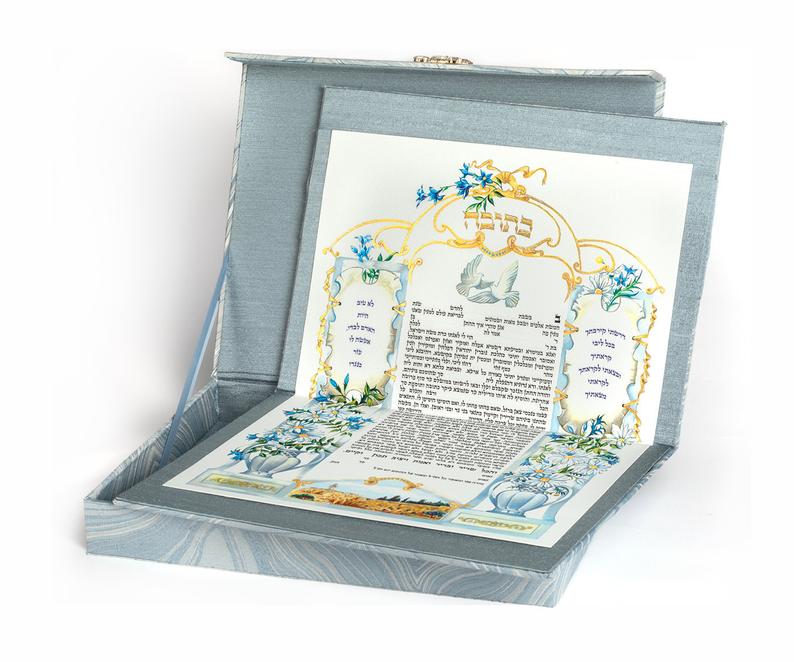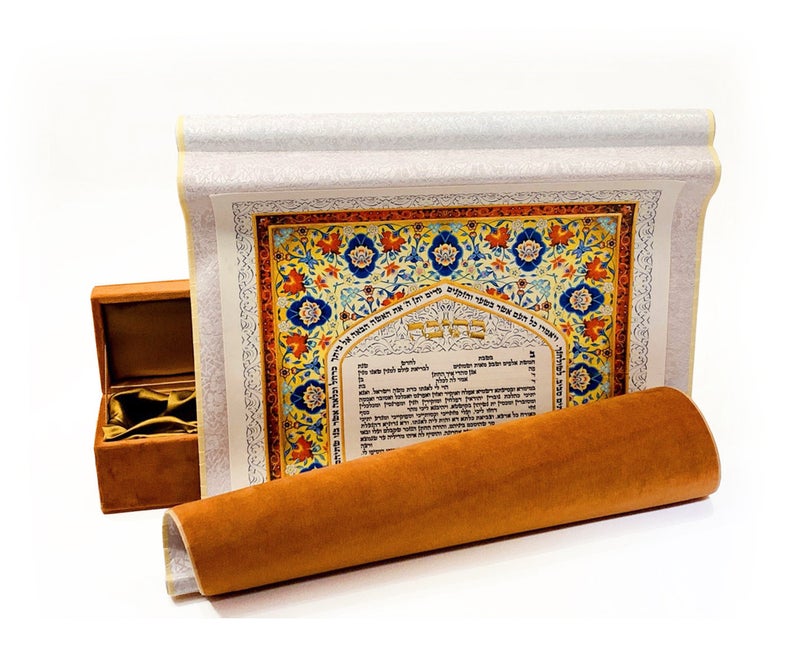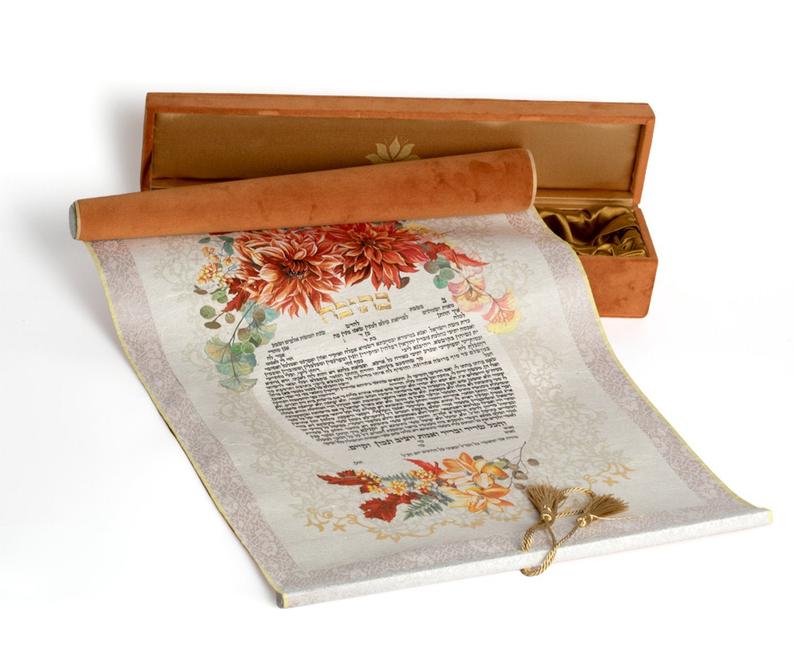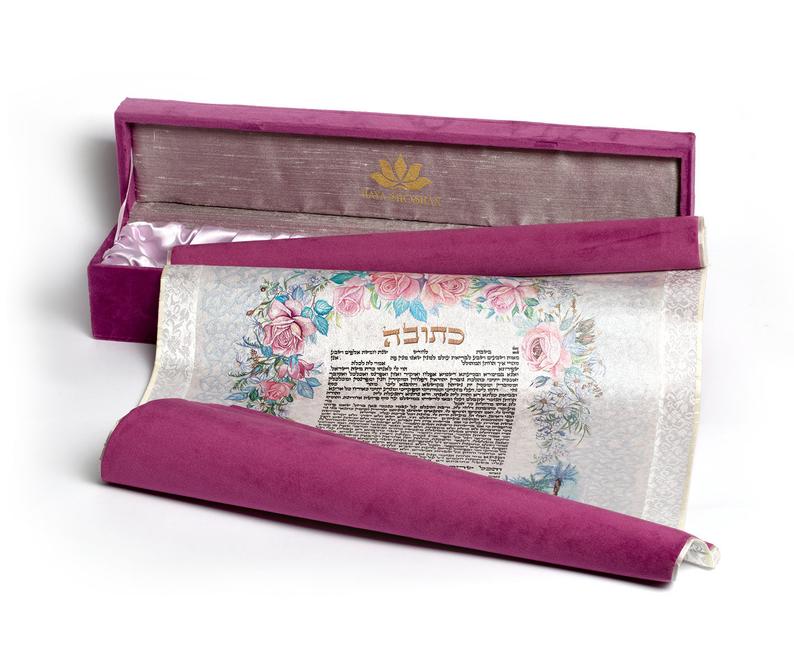 Shop: HayaShoshan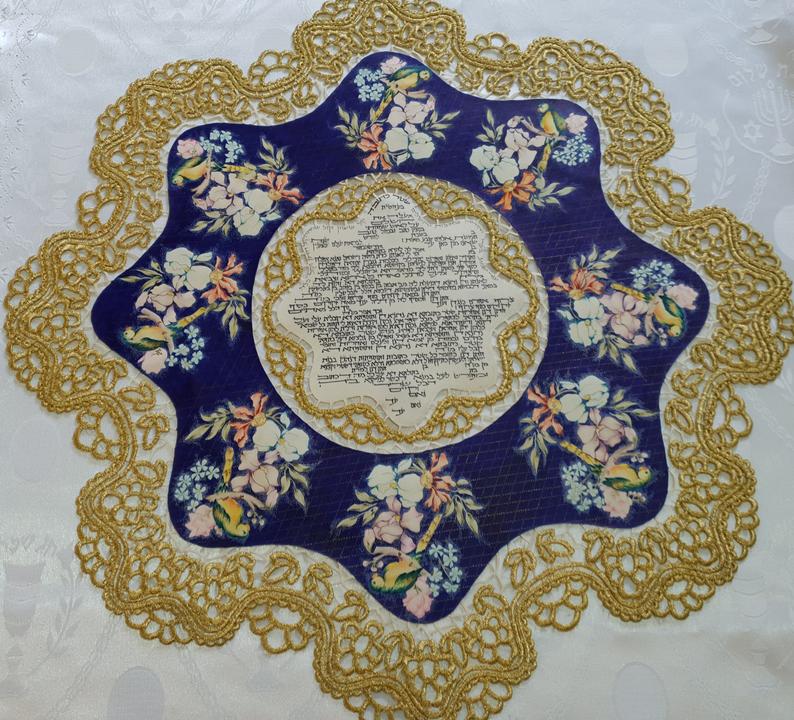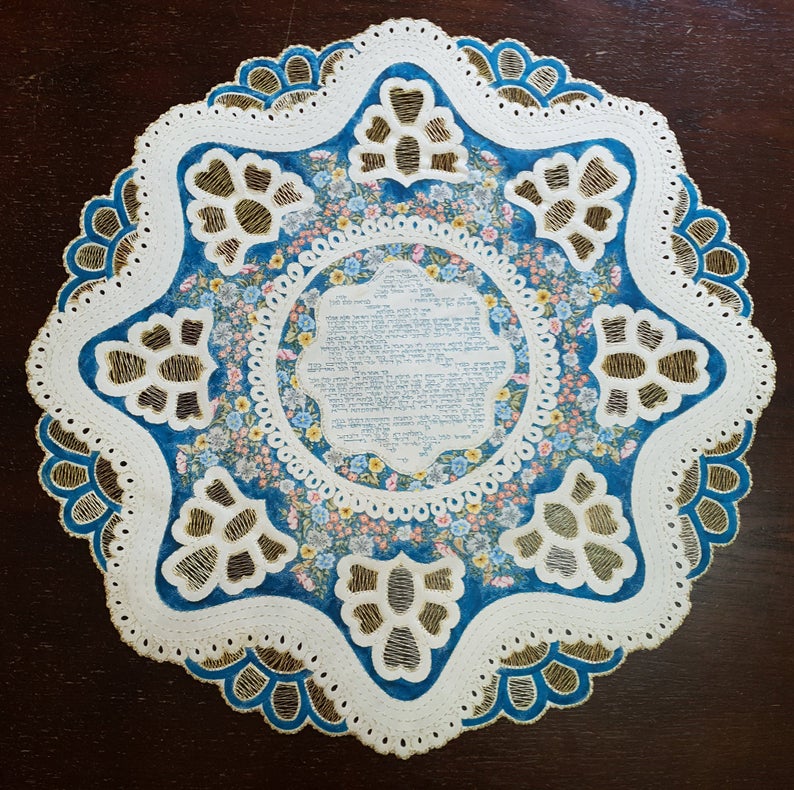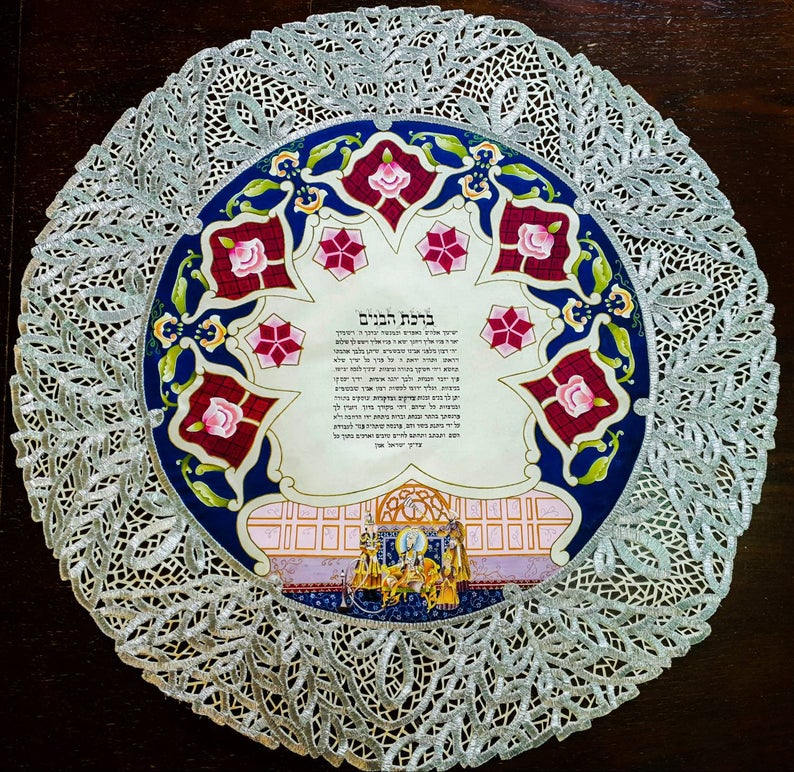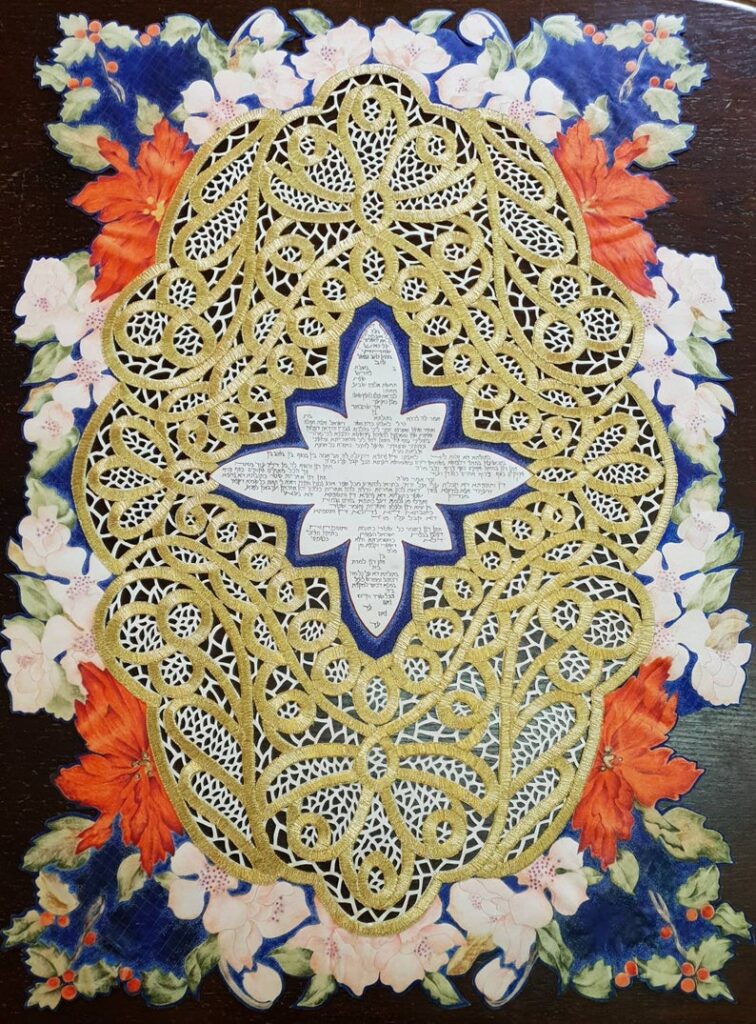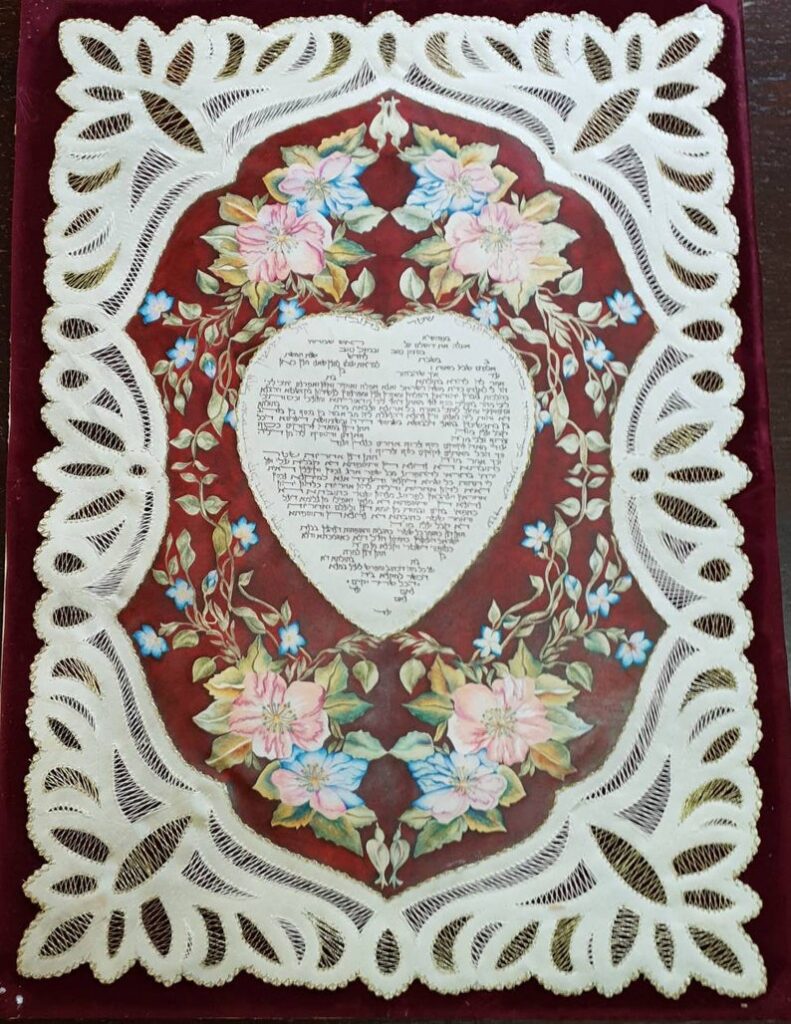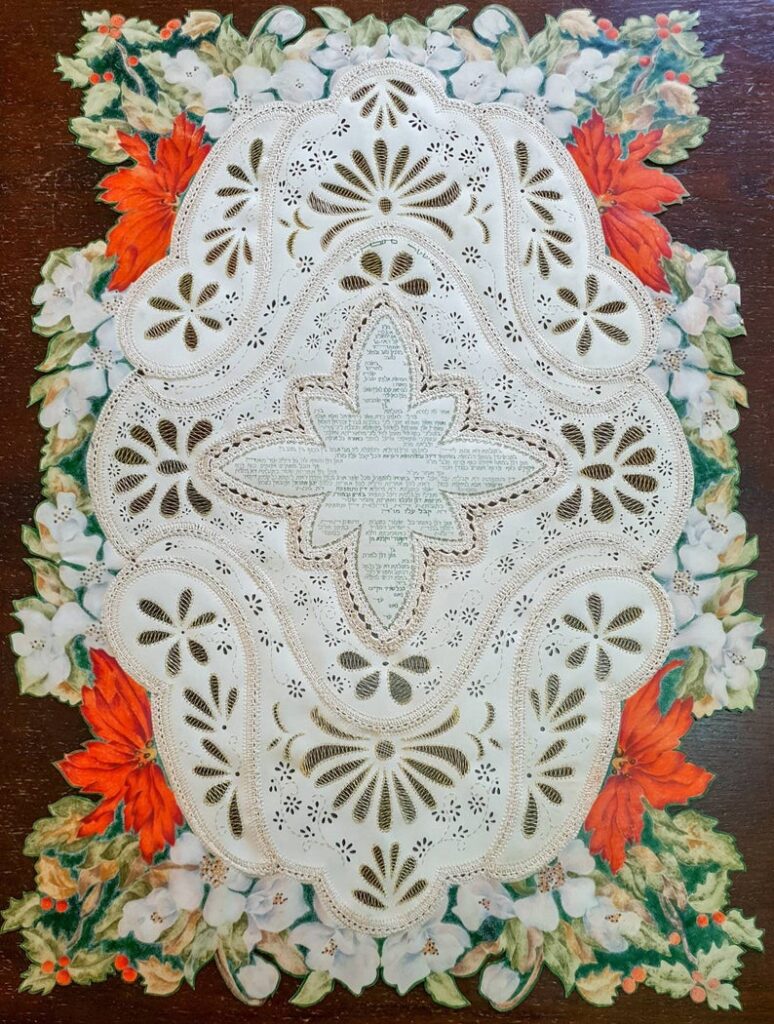 Photos: Courtesy of ETSY