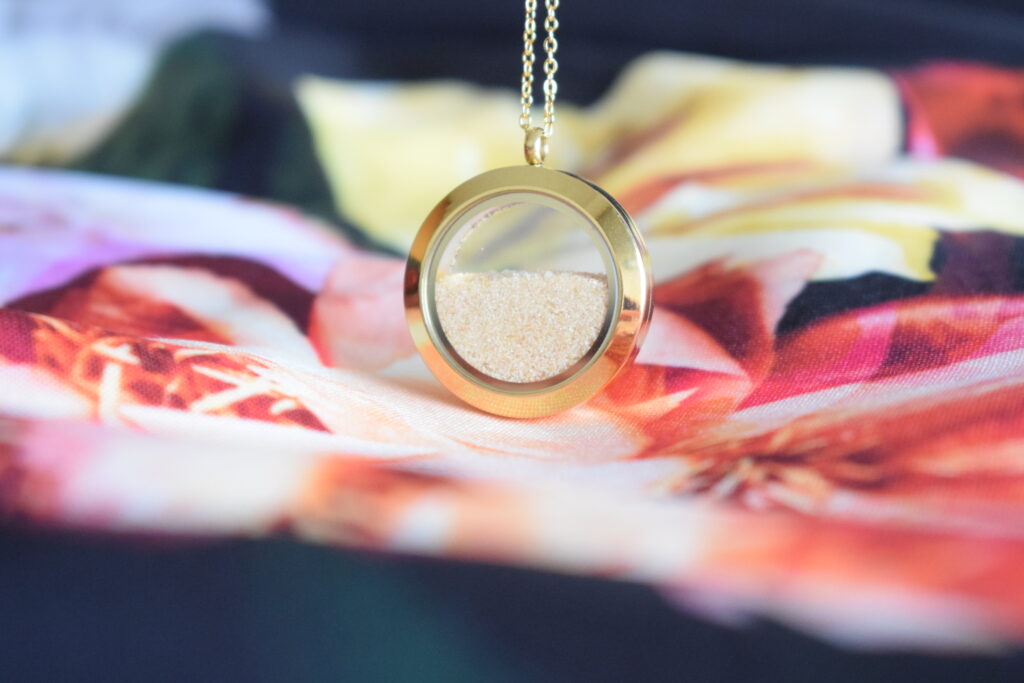 Photo: Courtesy of Judaica in the Spotlight
Product detail: Necklace with a pendant filled with sand from Jerusalem.
Material: Stainless steel in gold colour and sand. Necklace available in various lengths and materials.
Verdict: The only necklace you will ever need. It's perfect!
Believe us when we tell you that this magnificent necklace will soon become one of your favourite go-to pieces in your jewellery box. What we love the most about it you ask? How versatile it is. It fits every single style and every single piece you have hanging in your closet! You can wear it to the office, you can wear it to brunch, holiday dinners, on a night out, to the museum, to synagogue services – the possibilities are sheer endless. You can even wear it on your wedding day! What more can you ask for in a piece of jewellery?
People will be curious the moment they notice the pendant filled with sand. And, they will love it! Regardless of their background. Be prepared to be complimented by your friends, family, and colleagues on the chic French-Israeli design wherever you go. Being elegant, stylish, and fashionable at the same time, it is bound to catch anyone's eye.
This beautiful necklace comes in a variety of designs at a fantastic price that will allow you to purchase them all without blinking twice! It also makes the perfect present for anyone in your life that has a close connection to Israel. Men and women alike. You can find the various designs here.
Jerusalem is most likely the most fascinating place in the world. Thanks to Eretz Jewelry, you can now keep it close to your heart wherever you go.
Curious to find out more about the designer behind the stunning pieces? We've got you covered! You can learn more about Ruth Cohen from the interview she has given us.
Photos: Courtesy of Judaica in the Spotlight