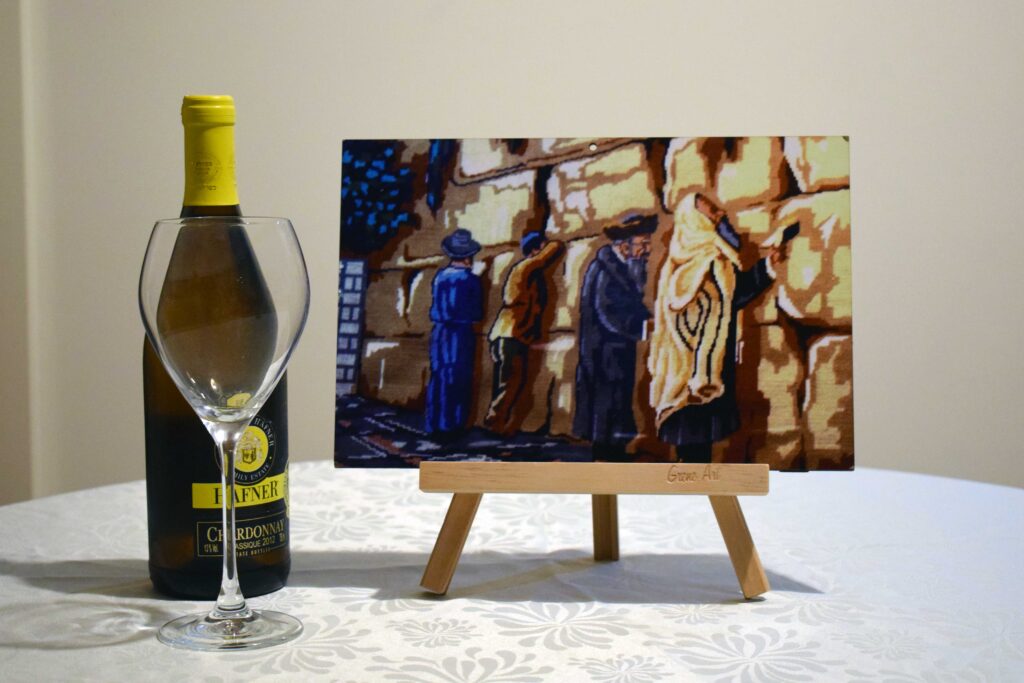 Photo: Courtesy of Judaica in the Spotlight
Entertain your guests in style by inviting part of Israel into your home!
Do you prefer Red or White? Yes, Rosé is an option as well. If you ask one of our closest friends, they will tell you Rosé is the only option you can go with for various reasons, but enough about them.
It is always wine o'clock somewhere in the world. Time to get a glass of red, lean back, and talk about our favourite topic – art. Talking about art while enjoying a drink has something very sophisticated to it, don't you agree? You know what is sophisticated as well? Not to ruin your table by protecting it with a …. Wine Platter!
A few days ago, we have received a lovely surprise in the post. Agi Shani of Art for Wine sent us two lovely wine platters from their current collection. We absolutely love them! They are elegant, trendy, and practical at the same time.
Art For Wine produces timeless wine platters for the wine loving art aficionado in your life. They make the perfect (and most unexpected) hostess gifts when you are invited somewhere, as well as a lovely addition to your own Shabbat and Holiday tables.
The wine platters don't just protect your table from unwanted scratches, or your tablecloths from accidental spills, but function as decorative wall hangings as well! That's right! After you wipe them clean, you can store and admire them by hanging them on to your wall. It's amazing! Everyone who has seen them until now loved them.
Thanks to Agi and the other passionate artists behind the beautiful designs, you can now display delightful artwork on your wall and use it as functional table décor as well. Art for Wine succeeded in bringing functionality and style into people's homes all around the world.
By purchasing one of Art For Wine's lovely wine platters you are supporting local Israeli artists. You can find their current collection here.
Photos: Courtesy of Judaica in the Spotlight