Photos: Courtesy of Judaica in the Spotlight
Women have been going to the Mikvah for millennia and it is heartwarming to see how this particular tradition has lived on throughout time. Naturally, a variety of different streams have developed within Judaism over time and some customs have changes while new traditions have been created. Something that unites us all, however, is the truly magical experience of visiting the Mikvah before getting married. Having this sacred ceremony survive for as long as it has is a miracle in itself. Is there a more meaningful way to connect to your feminine side? To celebrate womanhood?
Going to the Mikvah is a spiritual experience like no other. You will never forget your first time. The excitement of it all will remain with you for the rest of your life. How to make your first visit to the Mikvah even more special than it already is? Celebrating it in style with one of Tvilah's beautiful Tvilah Sets!
Throughout history, it has been customary for the women on the bride's side of the family to prepare and accompany the bride on this special occasion and shower her with presents such as fragrant soaps, beautifully decorated combs, embroidered towels, and many other items, before her Chuppah.
The dedicated team behind this absolutely gorgeous Tvilah sets has included all the key items in their magnificent package. We enjoy giving meaningful presents to the people we love most in this world and this marvellous set simply is one of them. Make sure to make this brand one of your go to places! We can assure you that you will not regret it.
We love the fact that all the products included in this set are made in Israel and of very high quality. Including the lovely canvas bag! The best part about it? It is not just stylish but impressively functional as well! You can hang it on a hook, and it has hidden pockets on the inside as well as a small case with a zipper to store smaller items in! Isn't this amazing?
The embroidered body towel has the perfect size, you will enjoy using it! You will also find a wonderfully smelling lavender soap made from 100% natural ingredients as well as a comb made of sandalwood in this delightful set. Included is also the blessing you will grow fond of quickly and a beautifully designed postcard for you to enjoy.
We can highly recommend this Tvilah set to anyone who wants to spoil themselves a little bit, to give to a convert to Judaism showing them your unconditional love and support, but especially as a present for a bride. It particularly makes a superb, and deeply meaningful present, to give to a daughter or a granddaughter leading up to her wedding day.
Luxurious, yet affordable in price, this set is available in a variety of different colours. Please visit Tvilah's website for more information. Make sure to follow this beautiful Israeli brand on Social Media as well!
Website: www.tvilah.com
Instagram: @tvilah
Facebook:  Tvilah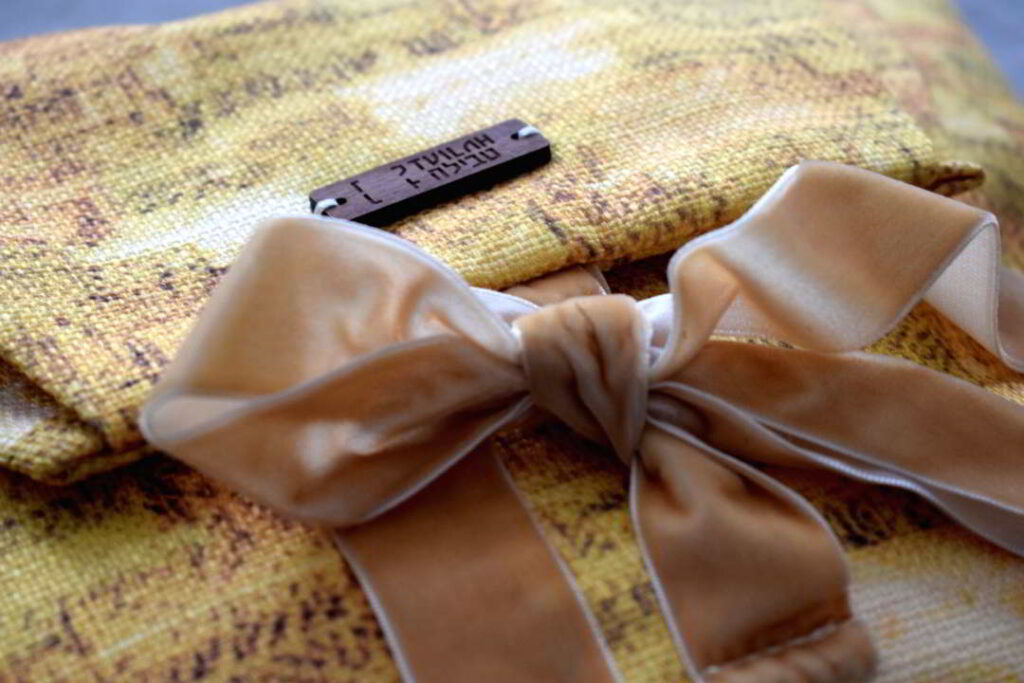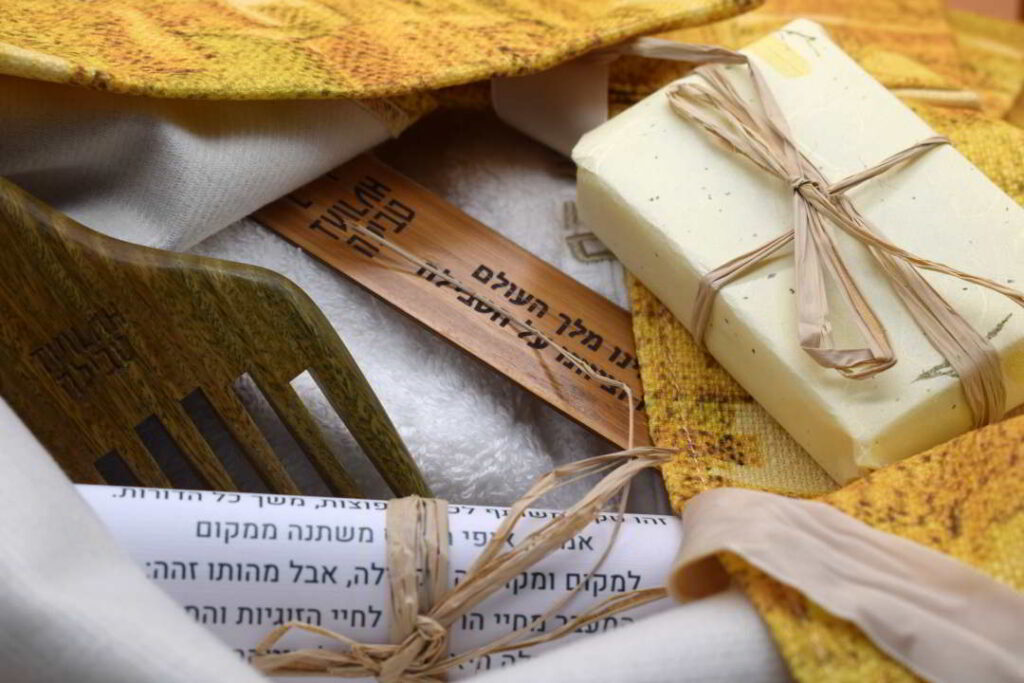 Photos: Courtesy of Judaica in the Spotlight