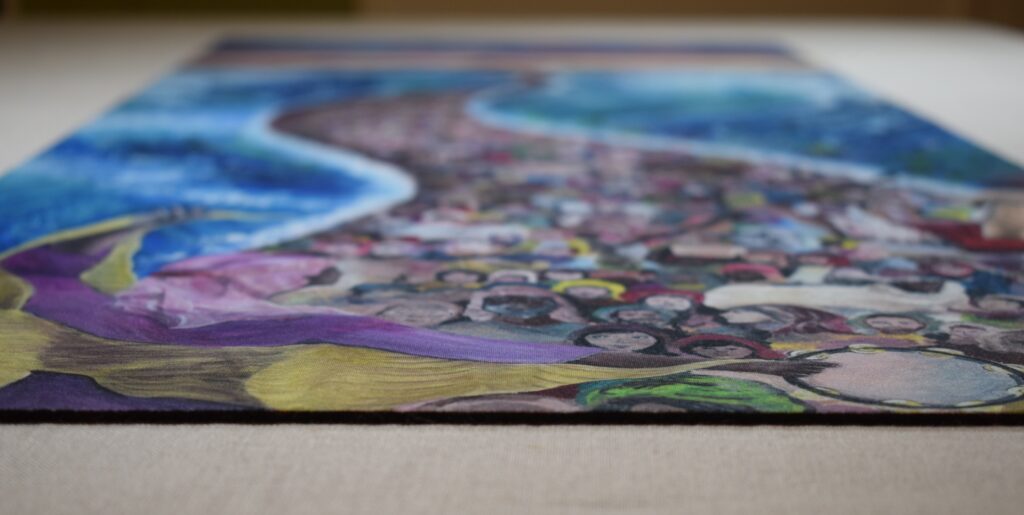 Photo: Courtesy of Judaica in the Spotlight
Product: "Splitting of the Sea" artTrivet
Material: This artTrivet is environmentally friendly and was created using recycled rubber, fabrics, and paper wherever possible.
Our verdict: This artTrivet is the perfect addition to any Passover table!
Now that all our Hamantaschen are gone, we can fully focus on our favourite holiday – Passover! Who else is excited about Passover being around the corner? We simply can't wait for April to start and to be able to count down the days to the first Seder night! Since we have already decided on this year's menu, we can finally start thinking about how to decorate our holiday table.
If you love decorating your tables for Shabbat and holiday dinners as much as we do, you will quickly fall in love and be captivated by Yael Harris Resnick's wonderful artTrivets!
Yael has designed a variety of beautiful artTrivets for the modern Jewish home and we have had the honour of reviewing her stunning "Splitting of the Sea" Passover themed design – and absolutely loved it! It was love at first sight! Or love at first unroll we should say. Her artTrivets come rolled to your doorstep and unroll so easily that you don't even have to put anything on them to flatten the coners. It is a bit like unrolling a high quality yoga mat, in a very good way of course! You can roll Yael's artTrivets again for storage, which is quite practical. Especially, if you live in an apartment and don't have too much space. We were thrilled that multiple rolling and unrolling didn't affect the shape whatsoever.
Photos: Courtesy of Judaica in the Spotlight
Yael's table runners are not just ordinary table runners, far from it! They are heat-resistant functional pieces of art, which also serve as artistic trivets! This means you can put a hot pot (up to 150˚C / 300˚F) on them without having to worry that anything may happen to either your table or the artTrivet. As none of us has a massive table in their home, we are very pleased with the artTrivet's size of 39 × 96 cm. Not too big, and not too small.
This design was originally created as an oil painting and is truly impressive. Looking at it in detail, you will see that Yael has thought of everything. As we were told by a very, very, young Passover fan, "She didn't forget the fish and the sea turtle! That was nice of her. I love it."
Photo: Courtesy of Judaica in the Spotlight
The vivid colours and all the gorgeous details make this artTrivet the perfect centrepiece for your Passover table. It is so beautiful you almost feel bad putting something on it!
This specific design and all of Yael's other artTrivets make a wonderful present for your Seder host, as well as for any relative or friend you may have who enjoys hosting. We can assure you that they will be as delighted with this product as we are.
Our entire team is looking forward to be using this beauty not just during Passover but all year round.
You can order your "Splitting of the Sea" artTrivet here, as well as on Amazon.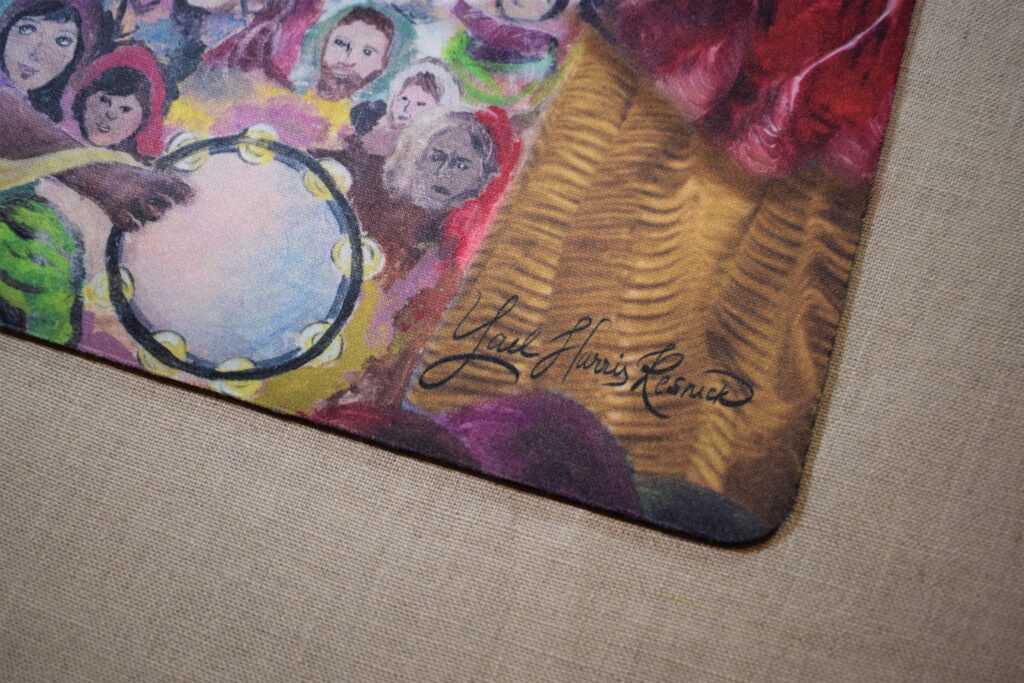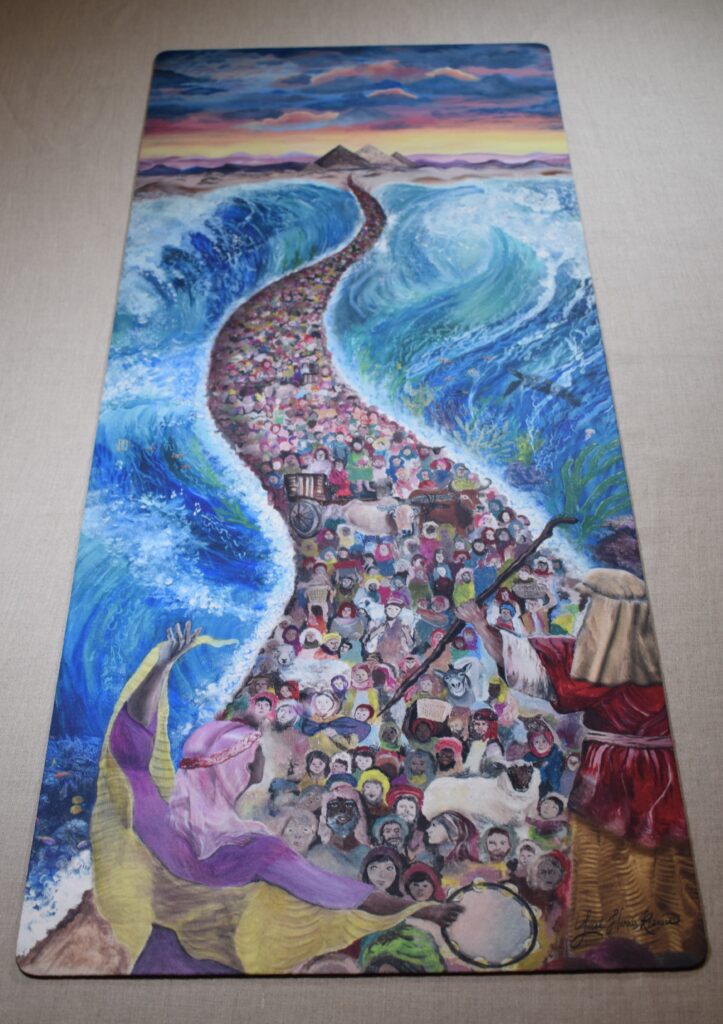 Photo: Courtesy of Judaica in the Spotlight