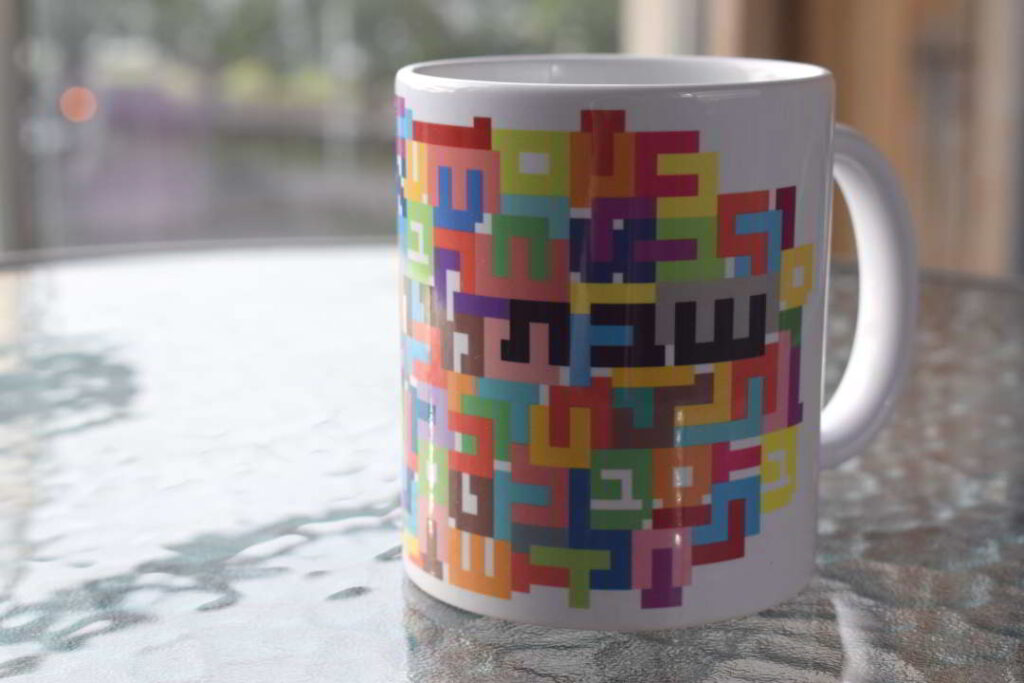 Photo: Courtesy of Judaica in the Spotlight
As a Jewish Art and Culture magazine, we are always delighted when we have the opportunity to review one of the gorgeous products created by one of the talented artists, we have had the pleasure of interviewing for our website in the past. Especially, when the artist is as passionate about their work as Ya'akov Klein.
Ya'akov is a very gifted Sofer and Judaica artist based in the beautiful Belgian city of Antwerp, where he is following his dream of creating a contemporary line of Jewish inspired products and modern Judaica items to enhance your home ceremony and for the entire family to enjoy. His love for Pop-Art as well as Hebrew Calligraphy can be seen throughout his designs.
There are many reasons to love Pop-Art. One of the most important reasons being that they are a lot of fun! Aren't we all automatically pulled into the direction of something more colourful when visiting a museum? Pop-Art pieces are wonderfully cheerful. Bold colours, wild designs, what else can you ask for?
Something we enjoy a lot about Ya'akov's designs, unlike many other pieces in this genre, is that they all have a deeper meaning. We love how his designs illustrate the possible interplay between various different letters of the Hebrew alphabet – the visible and the hidden. His unique approach to Hebrew Art makes his products a wonderful present for all the art aficionados in your life and for people who are looking for, as well as understand that there is a deeper meaning in each and every aspect of the Jewish faith, including the letters given to our people such a long time ago.
A superb example of his charming work is the gorgeous coffee mug you can admire on our website as of today.
One of the best ways to show someone how much you appreciate them, for everything they do for you, and show them how much you care for them is by surprising them with a carefully selected present. This delightful mug will certainly bring a smile to their faces. The perfect present for a loved one. When you decide to surprise someone close to your heart with this mug make sure to order one for yourself as well. You will love using it!
Rest assured that you will enjoy this special mug all year round. Can there be a better way to start Shabbat morning or a Jewish holiday than by enjoying a delicious coffee?
Living in a country where it is perfectly fine to have an enormous collection of teacups and coffee mugs, we were thrilled when it arrived in the post. Now that it takes a special spot in our ever-growing collection, we are looking forward to Shabbat and holidays even more than before! Luckily, we will soon be able to use this beauty again.
You can purchase Ya'akov's beautifully designed Shabbat and Yom Tov Mug in his Online Shop. We also invite you to read his interview with us while waiting for your special order to be delivered. Make sure to follow him on Instagram to be amongst the first people to be introduced to his new designs!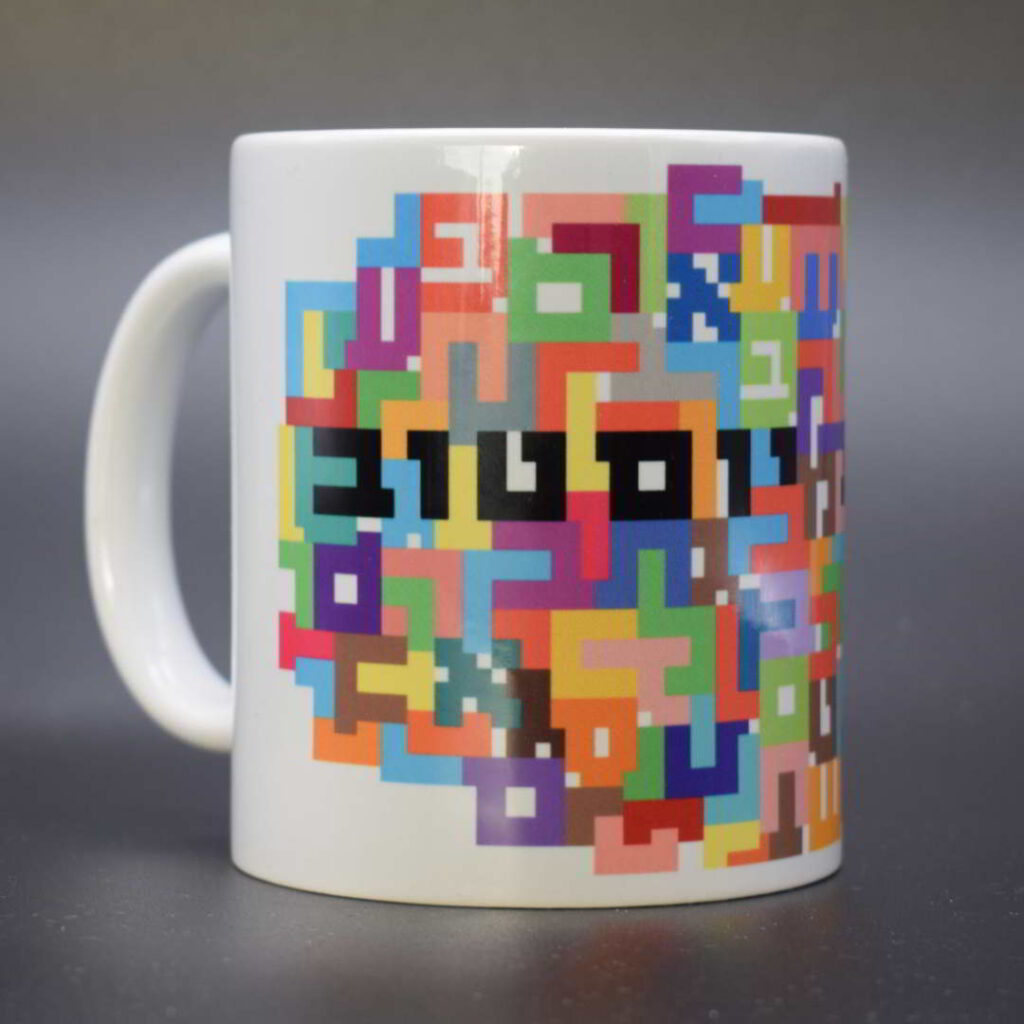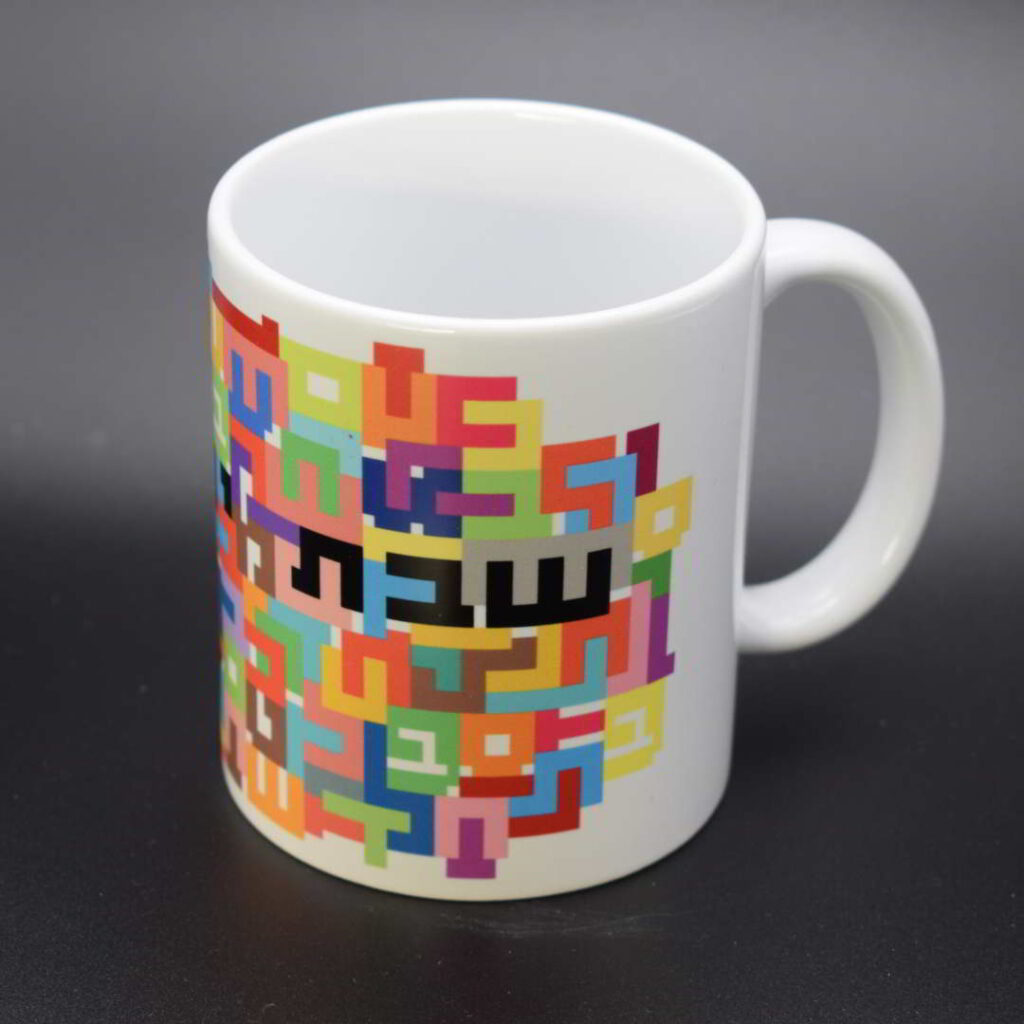 Photos: Courtesy of Judaica in the Spotlight