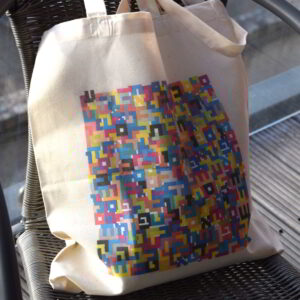 Photo: Courtesy of Judaica in the Spotlight
Product: Tote Bag
Material: 100% Cotton
Size: 38.5 cm x 40 cm
We love Tote Bags and were thrilled when we received this lovely one as a surprise from Ya'akov Klein. Based in Antwerp, Ya'akov is a Jewish scribe, a Sofer, who dedicates his life to our beautiful religion, the Hebrew word, and his beautiful art.
When we learned that Ya'akov's brand, Lavlor Judaica, now has an online shop we were delighted. You will enjoy his designs and the variety of different products you are able to order. One of them is the beautiful Tote Bag we are presenting to you today.
There are many benefits when it comes to Tote Bags. First and foremost, Tote Bags are a wonderful eco-friendly alternative to plastic bags. As you can imagine, like many others, we are not particularly fond of plastic bags. Tote bags are strong, durable, washable, and very comfortable to carry when they are full. The strength-to-weight ratio, generally, is excellent. What makes the one we are sharing with you today such a wonderful choice? The design!
The unique and clever design has captured our hearts right from the moment we opened the envelope it came in. Ya'akov's design illustrates the possible interplays between different letters of the Hebrew alphabet. If you look closely, you will be able to find a small Bet inside a Peh for example, which is one of the hidden letters in the alphabet.
According to rabbinical sources, the Torah is like "black fire upon white fire". While you can find written words in the Torah, every letter in a Torah scroll bust be surrounded by white parchment. This is an integral part of the Torah. The white space is considered a higher form of it still hidden from us and will only be revealed in the future, when the time has come. A fascinating concept you may want to read more about.
In the meantime, we invite you to visit Ya'akov's Online Shop and read his interview with us. Make sure to follow him on Instagram as well, not to miss any new designs!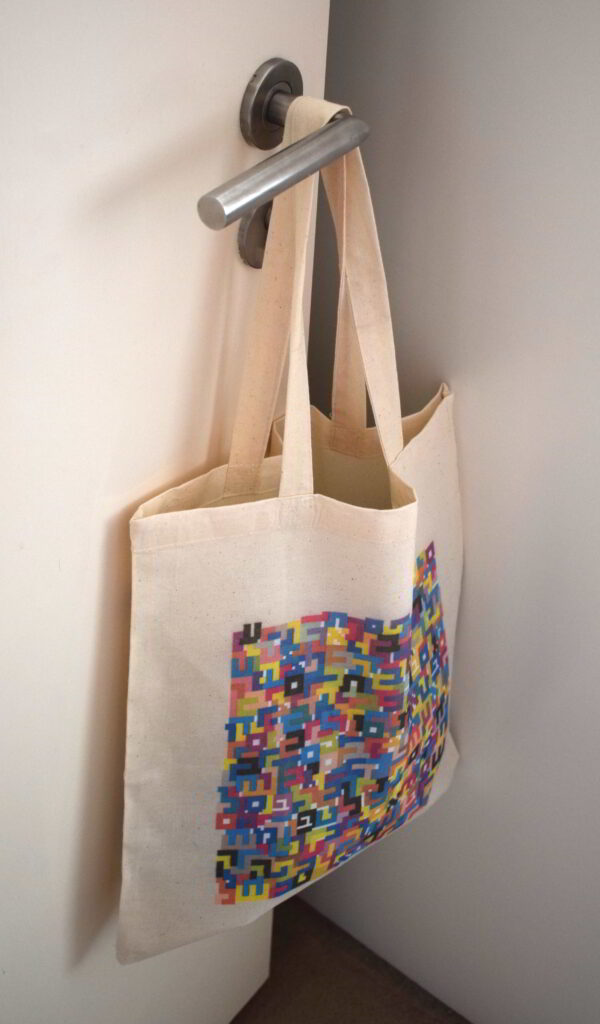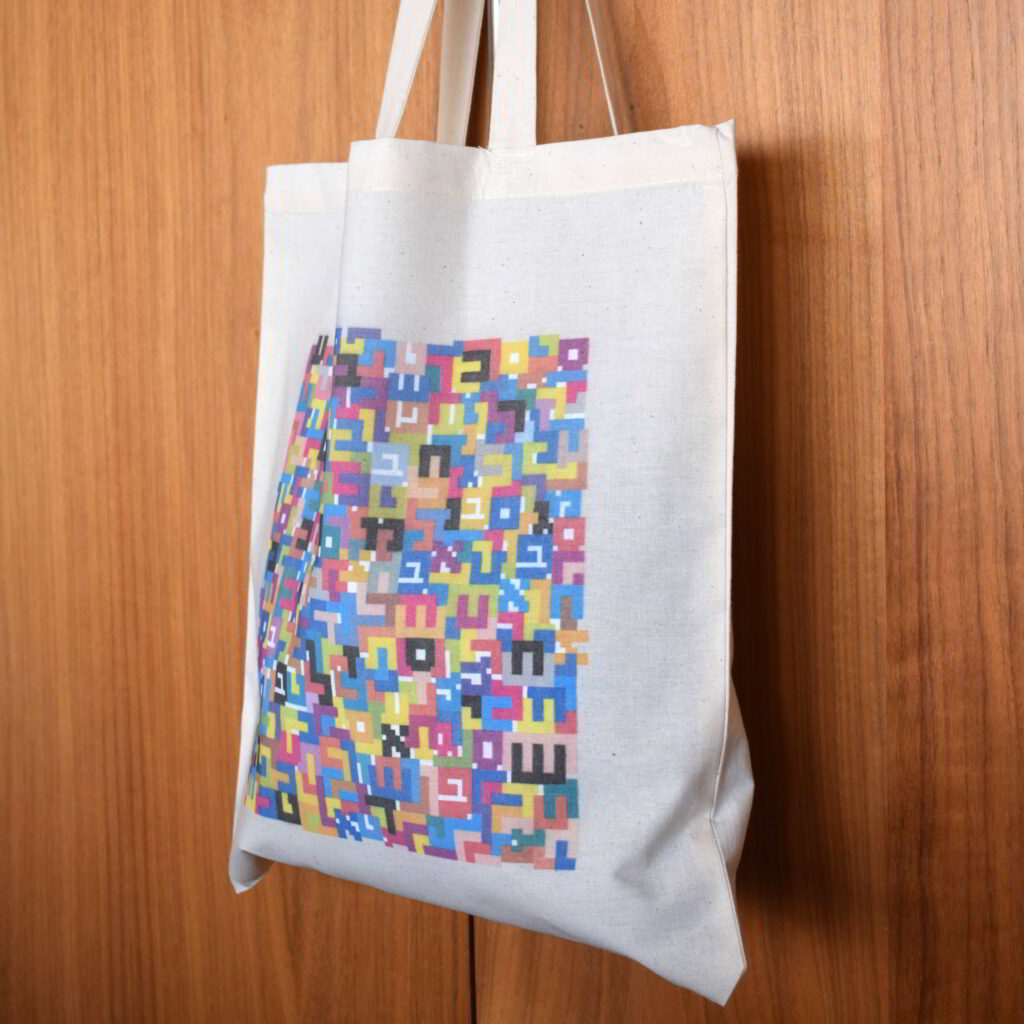 Photos: Courtesy of Judaica in the Spotlight