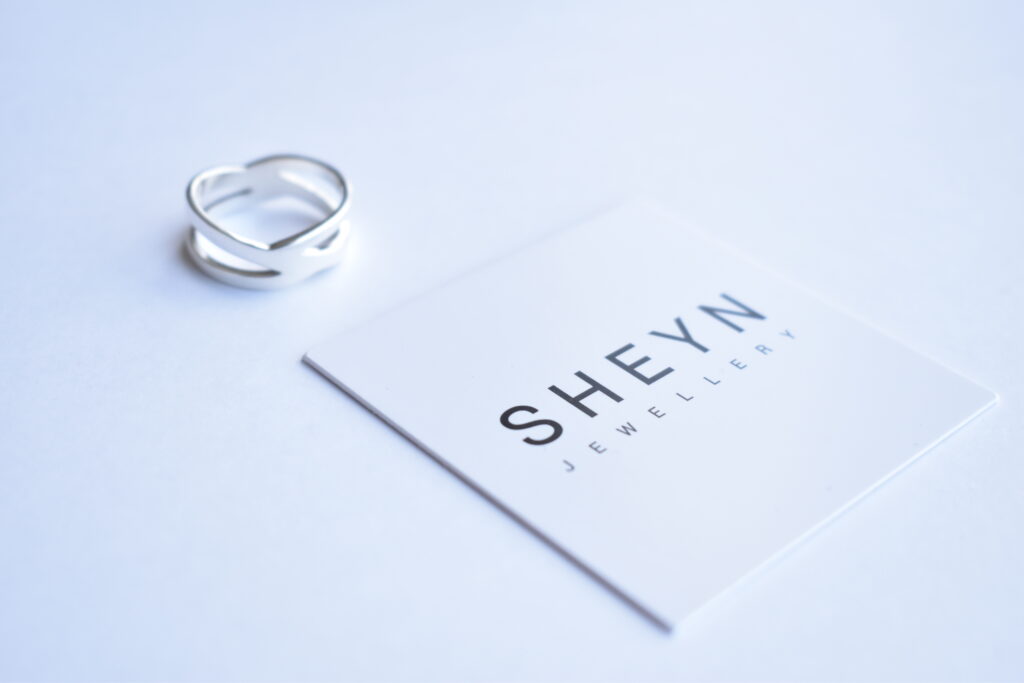 Photo: Courtesy of Judaica in the Spotlight
Product: Ring
Material: 925 Sterling Silver
Our verdict: Contemporary perfection Made in Austria.
If your ancestors originally came from Vienna and left the city before or during World War II, you will have grown up with many stories about the vibrant Jewish community of the past. For many of us, Austria will always have a special place in our hearts and it makes us jump of joy to see Austria's Jewish community growing steadily again! Including Jewish businesses.
We were thrilled when SHEYN, a Viennese design studio, approached us and introduced us to their stunning collection of jewellery and homeware. Their speciality is creating fully digitally designed pieces for the modern art and jewellery aficionado, who is looking for the special something for a loved one or themselves.
Did you grow up speaking Yiddish at home? Then you will know that SHEYN is the Yiddish word for beautiful. And this is what SHEYN's all about. Beautiful designs.
We had the pleasure to review the magnificent "Alef" ring in their collection and couldn't be happier with it. What we enjoy a lot is that both men, as well as women can wear this ring. It is comfortable to wear and fits anything you already have in your wardrobe. The perfect accessory for a day in the office, a night out, and any holiday or family celebration you may go to.
Hebrew letters are not just ordinary letter. Far from it. All Hebrew letters have identities, as well as numerical values. You can read everything about the history of the letter Aleph here.
Something that is very important to us is to wear jewellery with a deeper meaning and we know that many of our readers agree with us, thanks to your multitude of messages and emails you have sent us since we have started our publication.
We believe that the enchanting pieces in SHEYN's collection would make the perfect present for someone with Viennese Jewish ancestry, as well as anyone who enjoys wearing contemporary jewellery. This ring in particular would make a wonderful present for a Hebrew calligrapher who lives and breathes Hebrew lettering and typography.
The moment you have one of SHEYN's designs, you will want the entire collection. We say, go for it!
Enjoy an exclusive 10% off with the coupon code: "JUDAICA".