Written by Jerra of chickenbee.co.uk. A positive news site focusing on the fun things in life.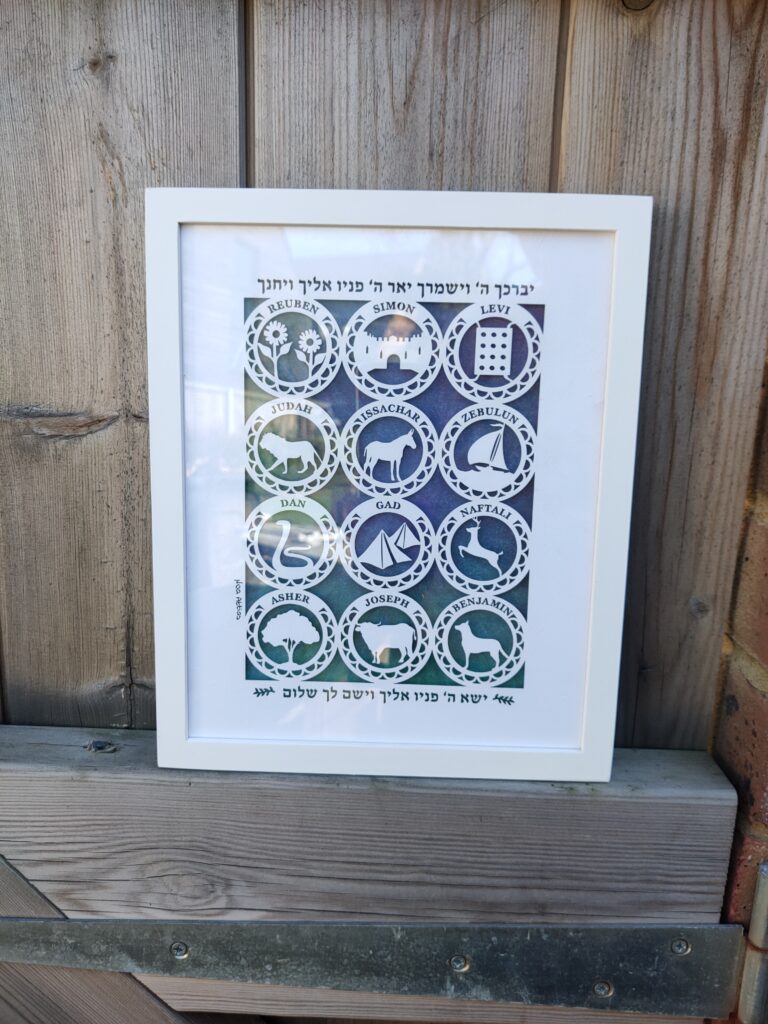 Photo: Courtesy of Chickenbee.co.uk
The picture I received arrived well packaged to prevent any damage in transit, and as it was coming from Israel to England, it had quite a journey to make. I'm pleased to say it did indeed arrive safely and intact. The picture depicts the 12 Tribes of Israel with their names at the top and a symbol relating to them underneath. Noa has added the Priestly Blessing, the Birkat HaKohanim, on to the artwork as well.
The paper is hight quality and pure white, it makes me want to stroke it, but I have to resist as it's in a lovely frame and I wouldn't want to ruin it with my mucky fingers! I was impressed that every cut made in the paper is clean and there were no snags anywhere, obviously a lot of time and effort has gone into this piece of art and I feel incredibly proud to be the new owner of it. With Passover just around the corner I would not hesitate to recommend Noa's work for a gift for a loved one, or just a treat for yourself, you won't be disappointed. There are lots of wonderful designs to choose from and Noa herself is very approachable and sweet, you can tell she loves what she does as her passion comes through when you speak with her. Giving the gift or art for Bar mitzvahs, weddings, births or holidays is something the recipient can treasure for a lifetime. Good luck choosing just one style, trust me when I say, you will want them all!
In love with this beautiful design as much as Jerra is? You can find this piece and many more of Noa's designs here.