Photos: Courtesy of Harriet Vorona
Tell us a little about yourself and your background
I was born and raised in small town in North Germany, Bad Pyrmont. My first introduction to music was playing the recorder in preschool at age two. At some point my recorder teacher told my parents that I'm musical and that they should foster that talent more. There happened to be a very well known violin pedagogue in my little hometown. She had students from all over Germany. My mom arranged a trial lesson to see how I like the instrument and the rest is history! My parents, especially my mom, were big lovers of music and the arts. Even though they had never learned an instrument themselves they supported us, I have two older siblings who played trumpet and piano, wholeheartedly in our musical training. I soon immersed myself into music, I practiced many hours each day and by the time I was 14 I knew that I wanted to become a professional violinist.
I was lucky to study with some wonderful teachers in different parts of the world. My Bachelor and Masters in Violin Performance brought me to Frankfurt/Germany, Jerusalem/Israel and Bloomington/IN.
Eventually I settled in the DC area to work as a freelance violinist and studio teacher. I freelance extensively and have performed with the National Symphony Orchestra, Washington Concert Opera, Signature Theatre, Alexandria Symphony Orchestra, Cathedral Choral Society, Fairfax Symphony Orchestra, and the National Gallery Orchestra.
I'm the business owner of a thriving private violin studio (Vorona Violin Studio) and enjoy teaching kids and adults of all ages and abilities. I have also worked for five years in the violin bowmaking shop of Donald Cohen where I learned to repair and rehair bows.
Besides my many music activities I'm very involved in Northern Virginia's Jewish Life. My kids and I are active in our local synagogue, Adat Reyim. My part-time day job is at another synagogue, Agudas Achim, as an administrative assistant for the Religious School.
I'm also the proud mom of three great teenagers and I love spending time with them. They give me so much joy.
What inspired you to become a musician?
In my early years, I simply kept on practicing and working hard to be able to play more and more challenging pieces of music. It's an addictive cycle. You practice to get better and you keep on doing it. My teacher of those first 13 years, Barbara Rau, was the most amazing pedagogue and musician. I think about her almost every day. She knew how to guide young musicians and how to instill a love for music in us. She also taught us to be humble human beings.
What do you enjoy most about your chosen profession?
Being on stage and being fully immersed in creating beautiful music is an incredible feeling. Music is nourishment for my soul and my mind. The sense of accomplishment after a good performance is so very satisfying and makes up for all the thousands of hours spent at honing this craft.
Do you believe a classical training is essential to be successful?
For a violinist absolutely! The violin is an incredibly difficult instrument to learn. It takes years to master the left hand and bow techniques correctly. It takes an enormous amount of repetition, grit and determination and an experienced teacher to guide you. There's no short cut to achieve this goal. Of course eventually you can branch out into all sorts of different musical styles but you need a solid foundation first.
What is your favorite piece of music and why?
I could never settle for just one piece of music. I'm very drawn though to the German classical composers – Beethoven, Schubert and Mendelssohn. It must be the German in me, I simply relate to their musical language, it touches me in my inner most core, especially Beethoven. I also love opera and then of course there's Bernstein. He is brilliant. I was lucky to play the whole run of West Side Story at Signature Theatre a few years ago, some of the happiest weeks of my life!
How was your first performance like?
To be honest, I don't remember much. It was a studio recital at my violin teacher's house. I know I played a Bach Minuet and I do have photo of the concert but I don't have any recollection of my actual playing…Just of the party afterwards.
How much do you practice in an average week?
That varies wildly and depends on my upcoming performances. I do have the violin in my hand every day though. Once a year I take a total break of 3 to 4 weeks – when I travel to Germany to visit family.
Which musician would you like to collaborate with?
Well, if one can dream I would say Anne Sophie Mutter. Locally, I hope to play a show at Signature Theatre again soon. I also would love to play more opera and chamber music. Unfortunately there are only 24 hours in a day.
What advice would you give to an aspiring musician?
Work hard. Practice consistently. Be patient. Find a great teacher and then trust him/her. Expect many setbacks. Go to concerts. Go to museums. Take walks. Study languages. Music is about beauty, about feelings and emotions. You need to experience life.
How can our readers get in touch with you?
My website is www.harrietvorona.com. You can find lots of info about me plus an email address to reach me.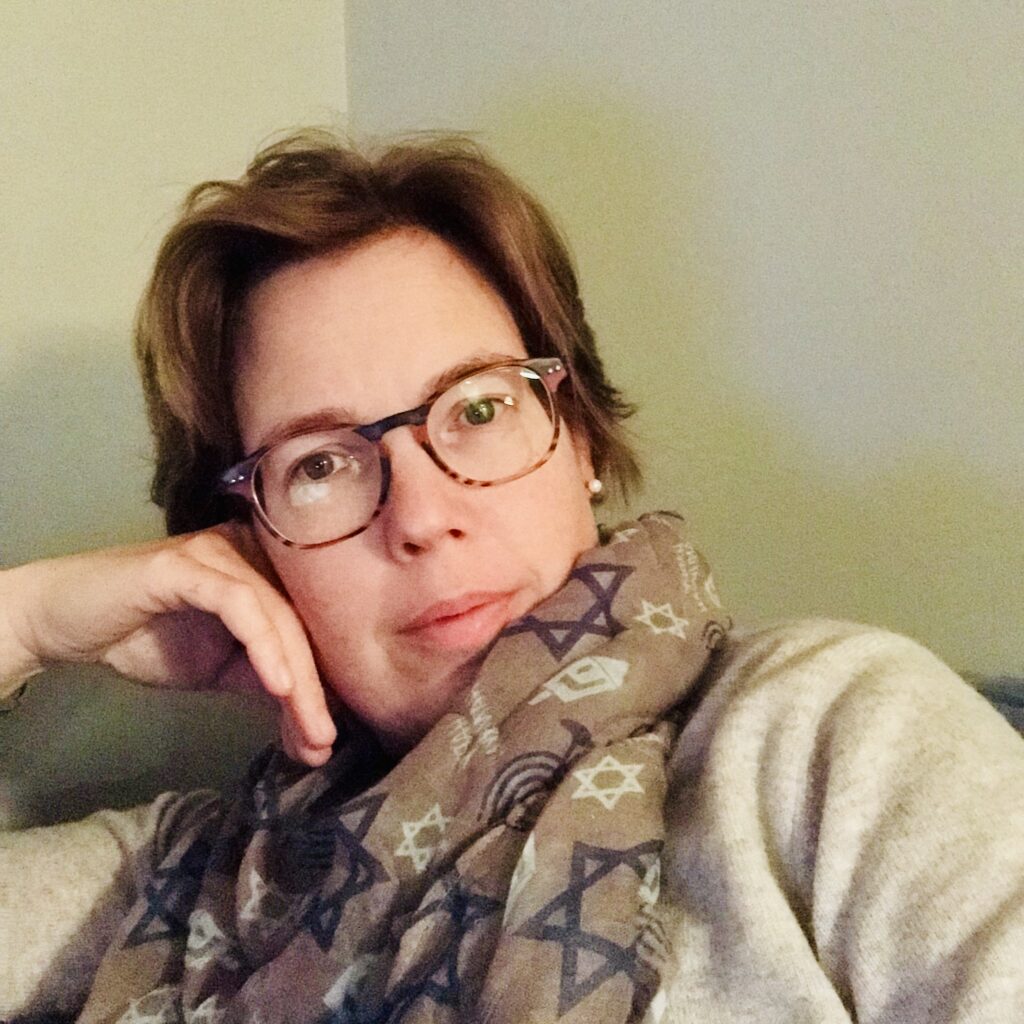 Photo: Courtesy of Harriet Vorona