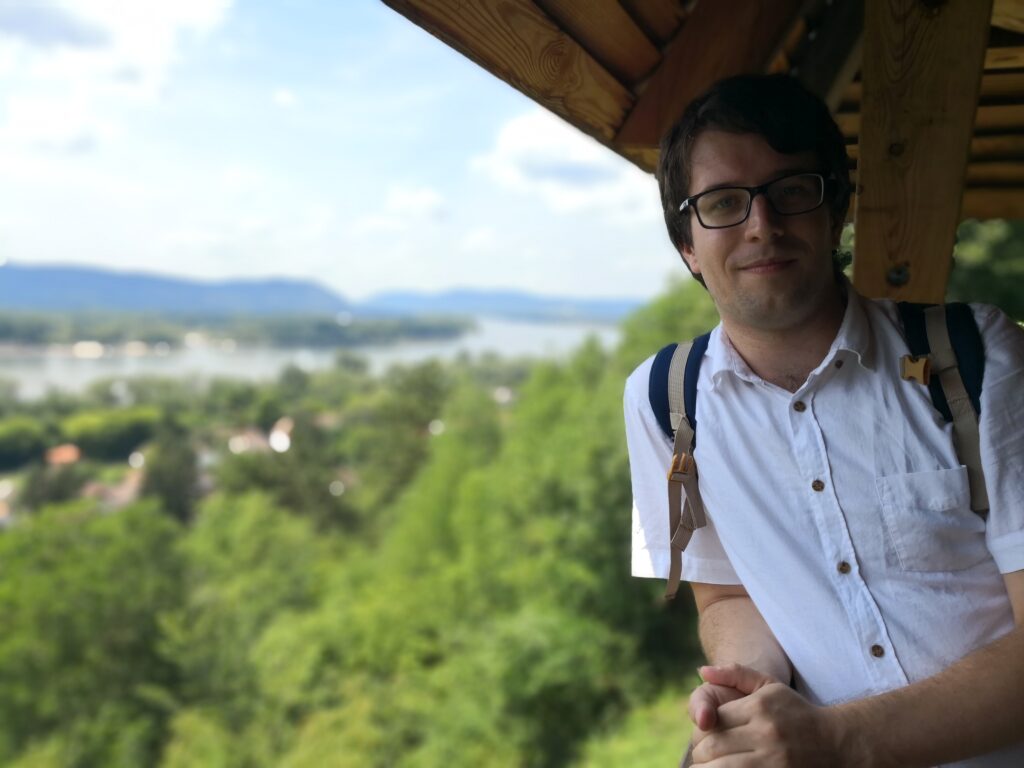 Tell us a little bit about yourself and your background.
My name is Vincent. I was born in Switzerland to a Hungarian mother and a Swiss father. My mom left Hungary during the communist dictatorship and came to Switzerland to continue her studies, both my parents are musicians and they play in a symphonic orchestra.I studied International Relations in Hungary and Development Studies in Geneva. I am mainly interested in migration and ethnic/religious minority-related questions.
You are passionate about researching vanishing Jewish communities. What inspired you to start this project?
I moved to Hungary when I was 18 and spent 5 years there. I lived for a while in a house which stands where the ghetto was during the Second World War. When I started to learn more about the former residents of the neighbourhood and about current and former Jewish communities in Hungary, I realized that in smaller towns and villages, the memory of these vanished communities is slowly disappearing, and I think that losing their memory is like a second death for them. For example, there are many small villages where only the elders know that a particular building used to be a synagogue or a prayer house in the past. Back then, I bought some books and did research in archives about Jewish religious buildings, which have lost their function, and started to build a database which I haven't shared with the wider community just yet.
Later on, I had the opportunity to spend a year in Iran and got a glimpse into the life of the Jewish community there. I met one of the representatives of the Jewish community of Tehran and he invited me to Shabbat in one of the city's synagogue. It isn't widely known, but there is still a pretty big Jewish community there, although their number is decreasing. In that time, I realize that although there I still a Jewish community in Iran, which is big enough to maintain itself in the future but this is not the case in many other countries. My aim is to show those vanished or vanishing communities to people and, I hope, that this will help to at least to keep trace of them for the future.
Do you have any support at all or are you travelling and researching independently?
I do not have any support at this point in time. It is a personal project, although I hope that I will be able to raise some funds in the near future to do some research trips.
Which places have you visited so far?
I have been to Iran many times, to the Baltic States, Ukraine, Greece and India.
Have you learned anything unexpected in any of those places?
I was surprised by the pretty tolerant attitude of Muslim Iranians towards Jews. There is an interesting duality in this country, on one side, the government is constantly verbally attacking the state of Israel and on the other side, Iranians tend to be more tolerant that people from other Muslim countries.
You also have a project called "Bricks of Budapest". Can you tell us a bit more about it?
"Bricks of Budapest" or in Hungarian "Budapest téglái" is my main project. I am researching what I like to call "antique graffitis" on the brick walls of Budapest. Before the apparition of spray aerosols in the 70's, carving names or small messages in the walls was something tolerated in Hungary. Many buildings here were built with a soft kind of bricks and it was easy to carve something with a knife or even a pen. Unfortunately, many buildings are being renovated and the walls get grinded, so these carvings are disappearing.
Since it is not the "big history" no one really got interested in those carvings which is a pity because those graffities are a direct link between us and the people from the medium and lower social classes which used to live here 70-120 years ago. Through them, you can learn a lot about history, art and simply who used to live in a specific district or street. Most of the carvings are names but there are also some longer messages and some political slogans. For example, I found a name carved by a Jewish man who was sent to forced labour, and was murdered in 1945.
I collected more than 5000 pictures of these graffities and we were able to identify some of their authors with genealogical research. My goal is to make people aware of this part of our heritage and to organize exhibitions and maybe publish a book.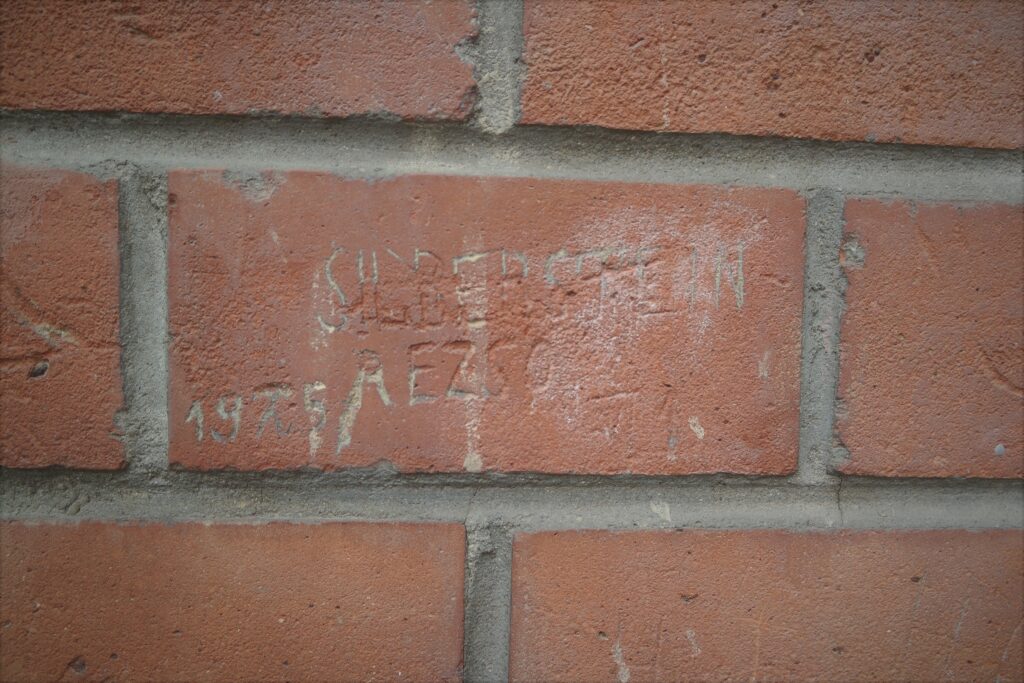 Do you have any book recommendations for our readers interested in the regions you are researching?
Here are some interesting readings for the people interested in this topic:
Bukharan Jews and the Dynamics of Global Judaism / Alanna E. Cooper
Light and Shadows: The Story of Iranian Jews / David Yeroushalmi
Iraq's Last Jews: Stories of Daily Life, Upheaval, and Escape from Modern Babylon / T. Morad
Where is your next study trip going to?
There is nothing planned yet, I may go to Shanghai to visit my sister who is working there, and I will take some time to study the local Jewish communities. I would also like to go back to Iran because there is a lot of work to be done there.
What are your wishes for the future?
I hope that Jews living in Israel and in the United States will keep the memory of the communities where they are coming from alive and that these memories won't vanish with time. I also wish that those people who are living in villages or towns were there used to be a big Jewish community will keep preciously their memory and recognize the role played by those Jews in the local culture and economy.
Where can our readers find out more about your work?
They can check my Instagram profiles:Jewriental Bricks of Budapest
And on the Facebook Page of my Bricks of Budapest Project. It is in Hungarian but there are many pictures and do not hesitate to email me if you have any questions.

Unfortunately, I have no sponsors and I am doing these projects in my free time. If anyone would be interested in sponsoring my work or featuring what I do in a media please contact me here : jewriental@gmail.com

© Vincent