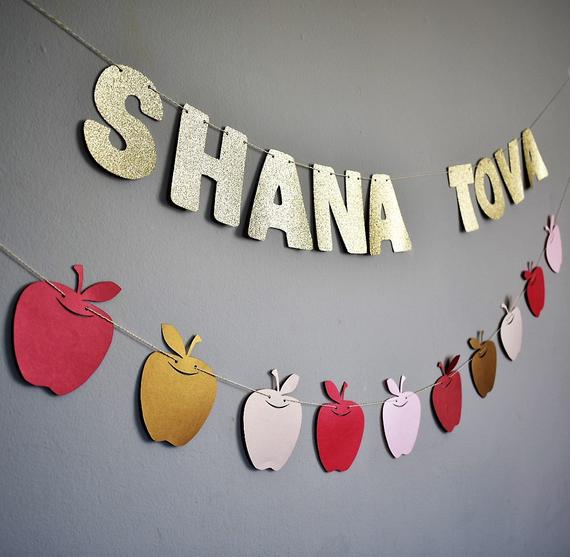 Tell us a little bit about yourself and your background.
We're The Kit Cut! Our actual names are Yafit and Aubrey. Yafit moved to Toronto from Tel Aviv, Israel four years ago while her husband completes his medical fellowship at Sick Kids hospital. I, Aubrey, moved to Toronto from Lakewood, NJ 11 years ago to be closer to my husband's family. We met when our oldest children started junior kindergarten, they are now going into 3rd grade and are still amazing friends. Yafit founded The Kit Cut and brought me in as her business partner. 
We're both creative people. It's been a great outlet for our creativity and it provides each of us with a deepened and unique connection to Judaism in our day-to-day lives. Our aim is to add that extra festivity and final stylized touch to your table. Beautifying already beautiful holidays as only Jewish women can.
What inspired you to become an artist?
Yafit – When I relocated to North America from Israel, I was overwhelmed by how everything is so beautifully decorated during the different holidays. Every season and holiday with their unique colors and symbols made me wish that I could also decorate my home for the Jewish holidays. I wanted to feel more connected to my own roots, but adding to that the customs and traditions of where I currently live. My answer was to design and create my own line of stylish and current Jewish holiday decorations, giving people an easy way to add fun decor to their home and holiday table.
What is your specialty?
Creativity.
How and where do you work?
Aubrey – Our homes! Which is great because we're comfortable and have everything we need but then we're also always at the "office" so to speak. It's easy to get sucked into more work all of the time.
What is the most indispensable item in your studio?
Yafit – The cutting machine. It's definitely the most important tool, the one that makes the magic happen. I make my design, insert a paper, and out comes a beautiful sparkly decoration. Magic!
Where do you take your inspiration? Are you pursuing any themes?
Aubrey – Anywhere and everywhere. Anything can be inspiration. Traveling is something that usually gets the creative juices flowing. You always need to be ready to save and write down ideas.
What projects are you currently working on?
Aubrey – All things Rosh Hashanah. We've basically been in high holidays mode since June.
What is your favourite item in your current collection?
Yafit – That's a tough question. I think the glitter Shana Tova cake topper is our winner. Not just because the glitter cardstock we use is just gorgeous, but also it can really elevate the dullest of cakes to a work of art.
How do you know when a piece is finished?
Aubrey – When you feel confident sharing it with others. I think it's a gut feeling.
Do you do bespoke work?
We are aiming to produce as many pieces as possible, so currently there is no option for custom orders.
What was the first artwork you ever sold?
Yafit – It was just a few hours after our online shop was live. Someone purchased Passover place cards. I am still over the moon every time people buy my holiday decorations. It makes me so happy to know I made their holiday just a little prettier.
Which project have you enjoyed working on the most so far?
Yafit – I always enjoy the design process the most. These are the most inspiring moments. Keeping in mind Jewish traditions, and adding the up to date take on them.
What do you want to achieve with your work and what are your wishes for the future?
Seeing our product in retailers throughout North America!
Where can we find your work?