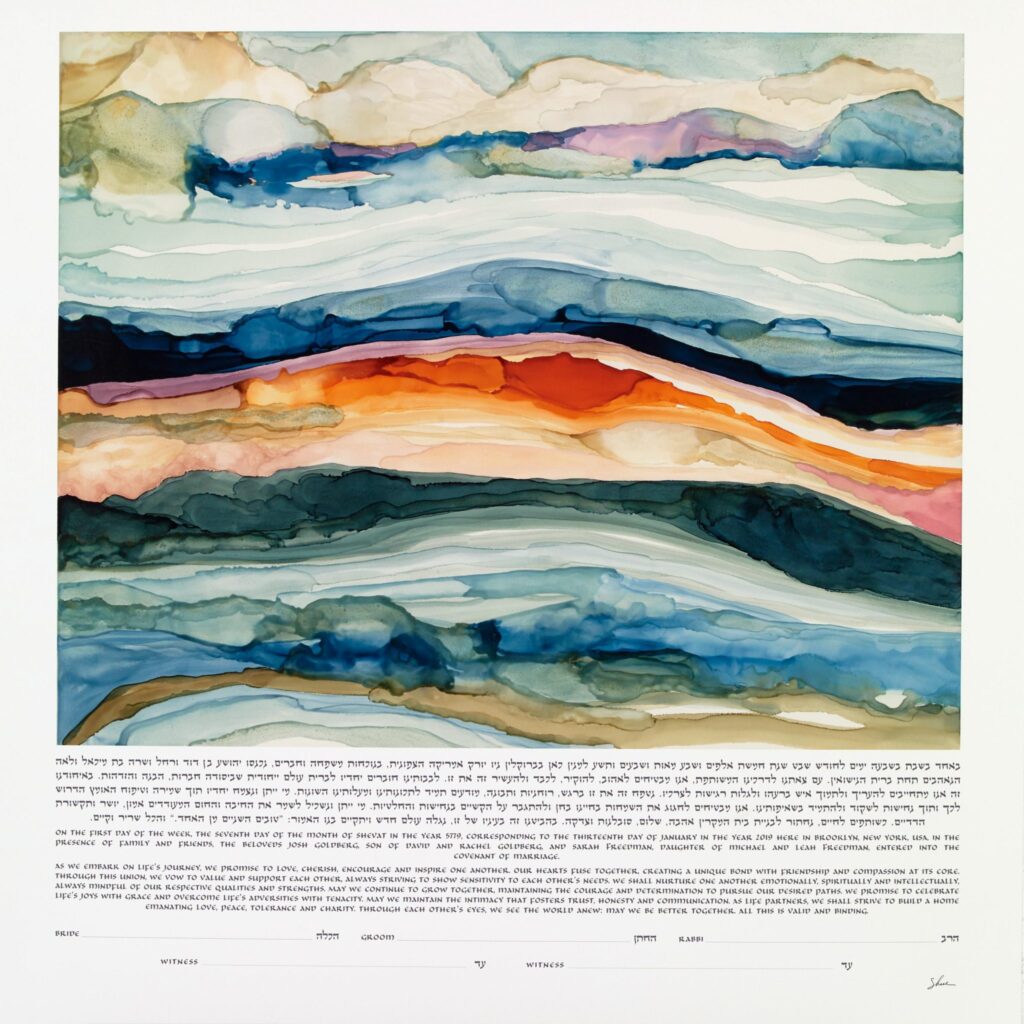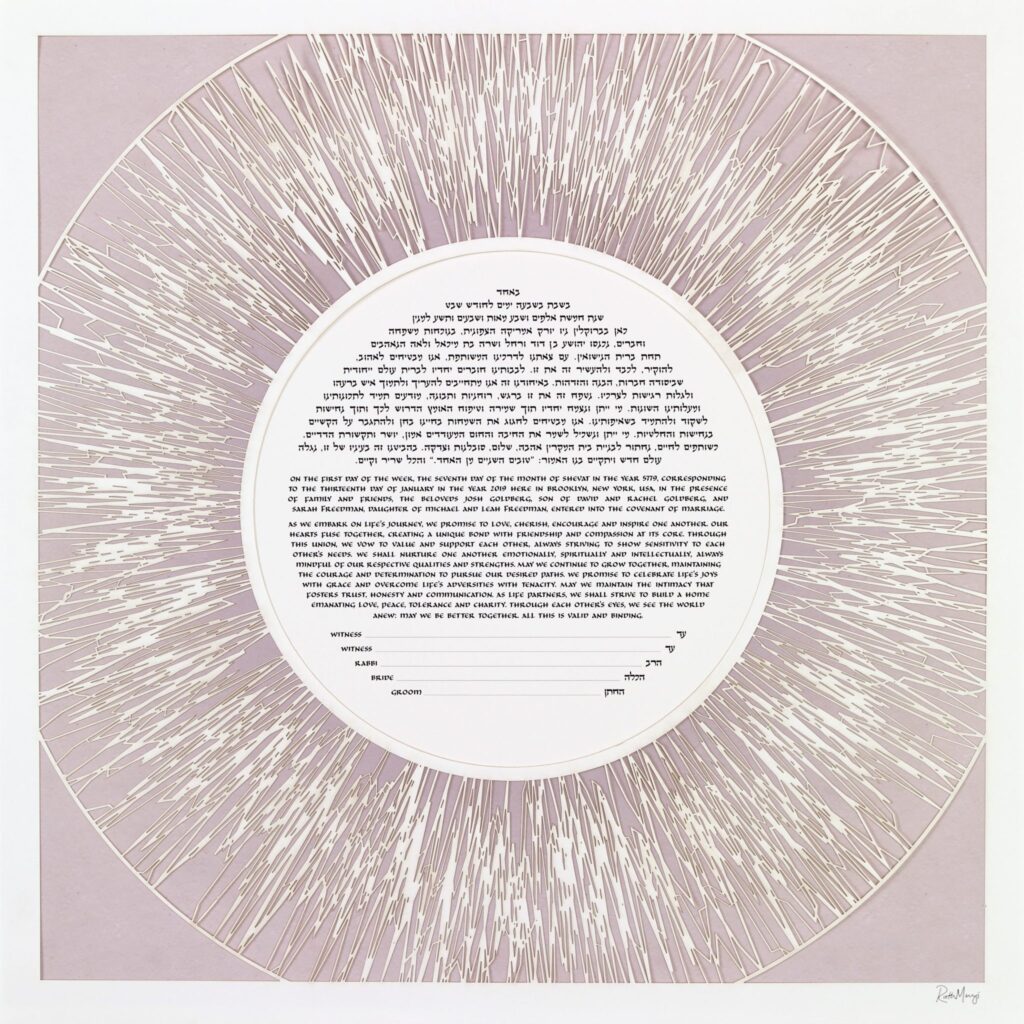 Photos: Courtesy of Ketubah.com
Tell us a little bit about yourself and your background.
I grew up in Montreal and was the kid who loved Hebrew day school, especially the fact that we studied four languages: English, French, Hebrew and Yiddish. After an Arts undergrad, I got my MBA in Ann Arbor Michigan, then spent a couple of years honing my business skills while in Brand Management at P&G. I left the corporate world to deepen my Jewish learning in Jerusalem and with eye to starting my own business.
What inspired you to start your business?
As a child, my younger brother was the consummate entrepreneur. His example planted the seeds of what would (much) later become my dream of launching a business of my own. While studying in Israel, I networked with Judaica artists and in June of 1995, I met my first Ketubah artist in Pardes Chana. I immediately fell in love with the art of the Ketubah. After my studies abroad, I returned home with plans to open a bricks and mortar gallery of fine art Judaica. Then I bumped into my childhood best friend who said he was leaving social work to start building websites. I barely knew what a website was, but in short order I turned my business idea on its head: instead of a business offering a range of Judaica products to people in one location, I would focus on one product, the Ketubah, and offer it to couples the world over.
How do you source your artists and designers?
Most of our artists have actually reached out to us to propose forming a partnership to sell their work, but we do also come across artists on social media and if they have pieces that we find particularly striking and/or original, or if they are offering an aesthetic that we think our client base will enjoy, we reach out to them and ask if they would be interested in collaborating with us.
How do you decide what makes it on to the site?
In order to help us decide which designs to add to our website, we take several factors into account:
-Does this artist or this artist's aesthetic have a history of selling well
-Does this artwork match the trends we are seeing from our other sales on the website
-Knowing our client base, is this piece something that we feel would appeal to them.
What are your favourite materials?
From Canvas and Japanese Washi papers to multi-layered lasercuts, 23k gold leaf and Swarovski crystals it's really hard to select just one.
Do you remember the first item you ever sold?
Yes, the first item I sold was while I was studying in Jerusalem. I commissioned a young local wood carver to create a unique challah board. I showed the prototype to my fellow students and offered it for sale, with all proceeds going to a children's charity in Israel. I was pleasantly surprised to receive 20 orders and use the prototype at my family's Shabbat table.
If you do not carry a specific artist, but a client is looking for a particular design, can you source it for them?
We will always help our couples to find the perfect ketubah, if they do not find it with us, we can suggest other options for them through a different vendor.
What are your wishes for the future?
For the last 26 years I have had my dream job. I have been privileged to work with some of the most talented artists and an internal team of Ketubah experts who are truly world class. Together we have helped adorn tens of thousands of Jewish and interfaith weddings with a meaningful and beautiful Ketubah. I am excited about my current project writing a sumptuous coffee table book – the working title is Ketubah Renaissance – that chronicles the revival of the arts Ketubah over the last half century.
Where can we find out more about your business and where can our readers purchase the beautiful items you sell?
Website: www.ketubah.com
Instagram: ketubahdotcom
Facebook: Ketubah
Blog: www.ketubah.com/blog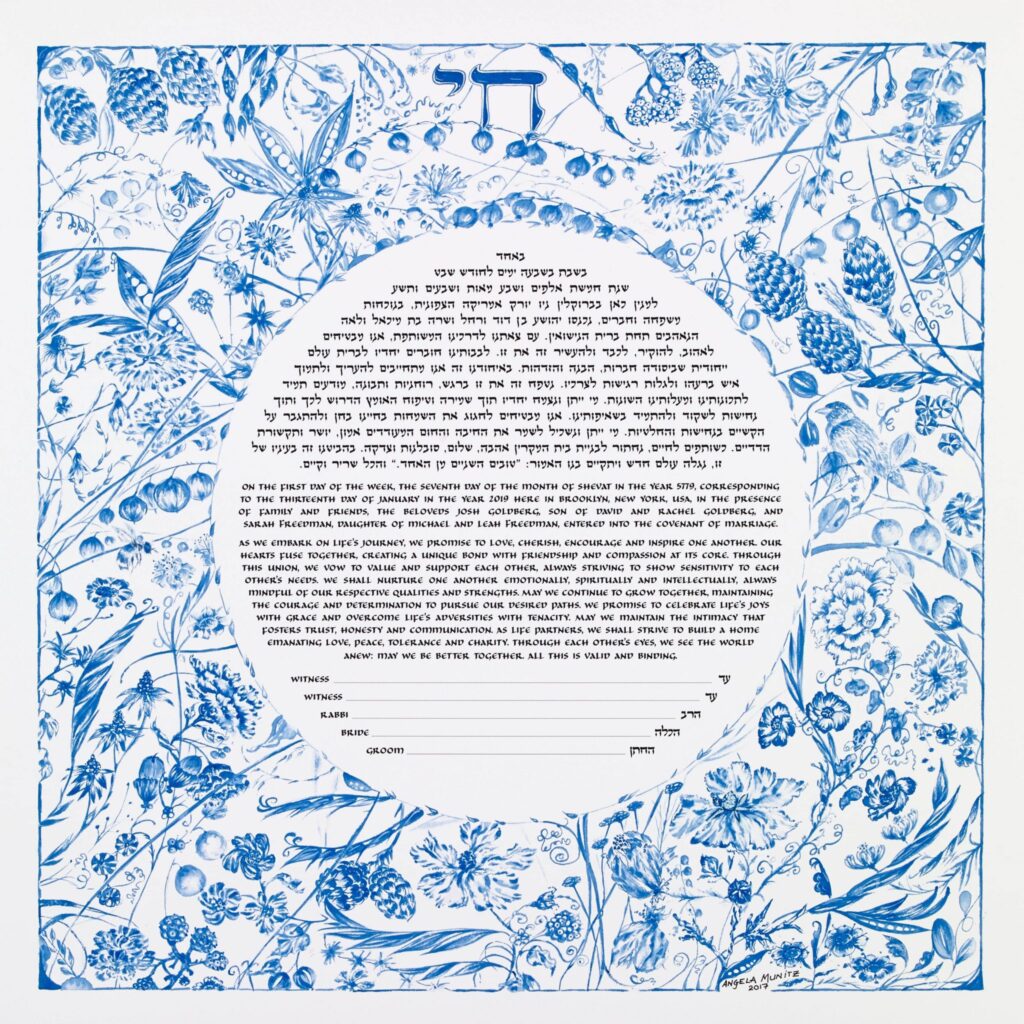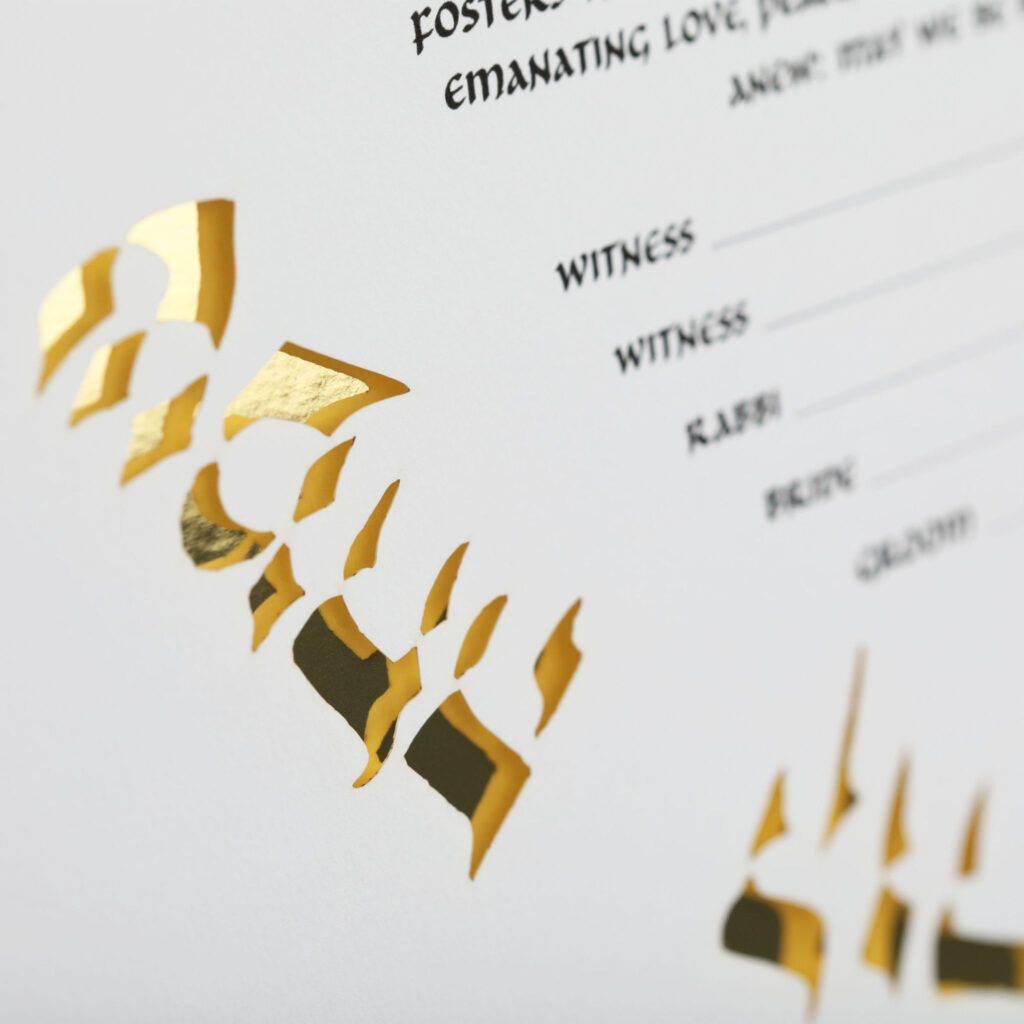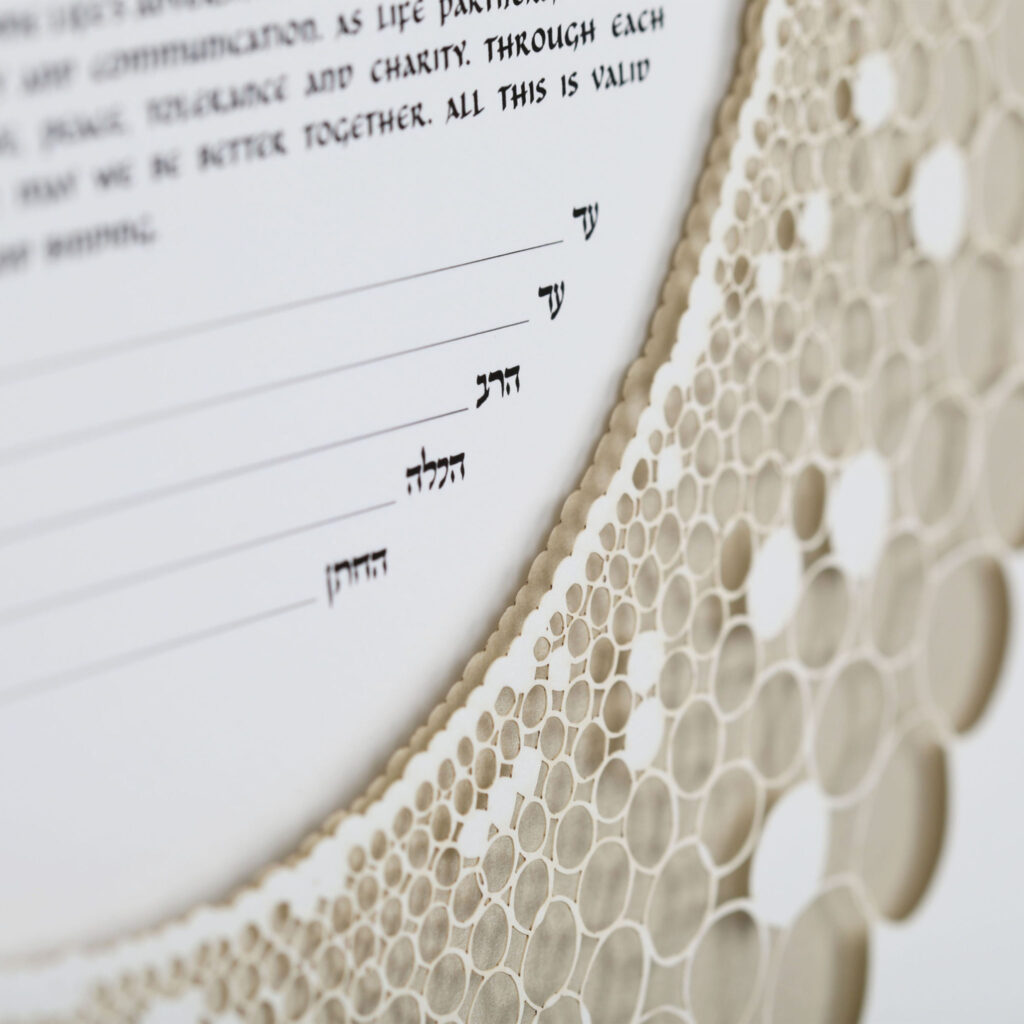 Photos: Courtesy of Ketubah.com