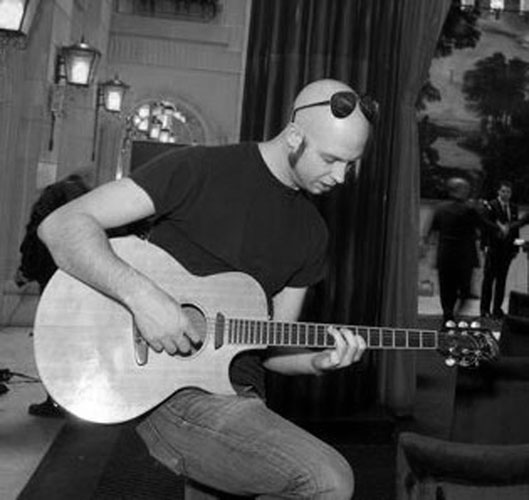 Based in Toronto, Reuben O'Dell-Barkow has been making music all his life. He got his first guitar at the age of thirteen and has dreamed of rock and pop superstardom ever since.
After releasing numerous albums and singles, and appearing on countless stages, he took a five-year hiatus to start a family. With his two boys of school age, he has decided to re-enter the music industry as a singer, songwriter, guitarist, and performer.
Critics have called his style a cross between Tom Jones and Kurt Cobain. His simple, heartfelt song writing captures his audience and his hooks tend to get their feet tapping. Live he will play anything from Elvis to Kanye. Anything the crowd wants to hear he can generally deliver with ease. He has always had great empathy toward his audience.
In order to restart his live appearances and continue song writing, he recently left his non-creative post to focus on his career within the music industry while staying on a course of artistic freedom.
Together with his sons and a myriad of life experiences as his muse, he touches on the most basic human emotions, empathizing with his listeners and drawing in his crowds.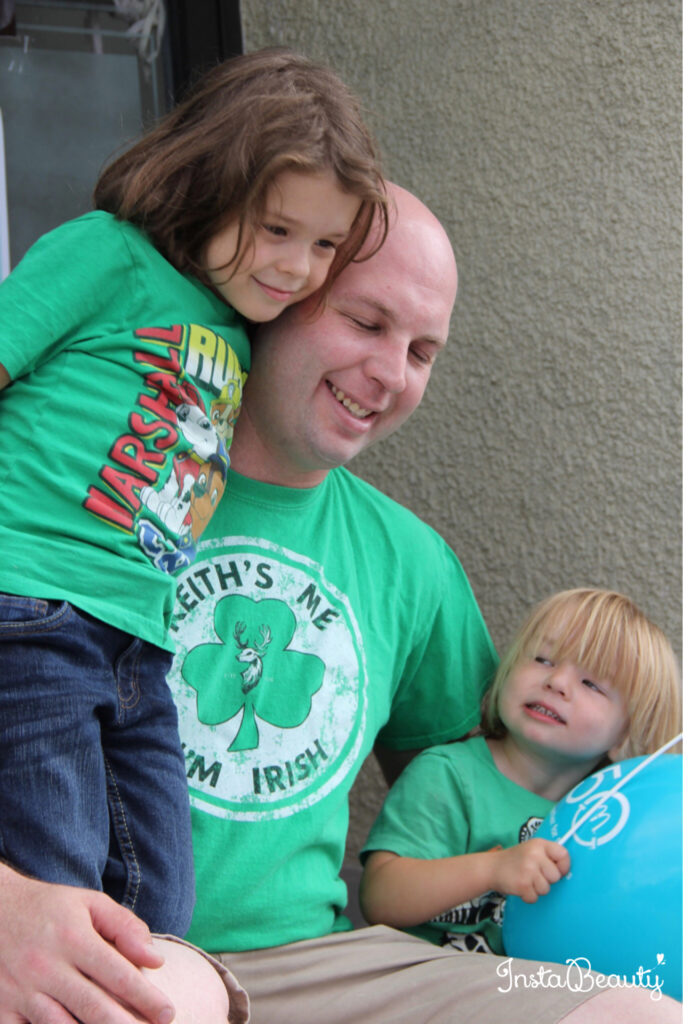 Tell us a little bit about yourself and your background.
I was born and raised in Toronto. My parents divorced when I was very young. I was raised mostly by my Mom until high school when I moved in with my Dad. My Mom was a business executive. She taught me a lot about getting things done and how to work with people. She drilled empathy into me and taught me a lot about perception. What I said and how I said it and how that would be perceived. My Dad is a psychologist. He was erudite and empirical. He taught me about my heritage and how important it is to learn from the masters to furnish your own path. I was raised reform Jewish and attended Hebrew school and Judaica classes. I had a Bar Mitzvah at age thirteen. It was for my Bar Mitzvah that I received my first guitar.
What inspired you to become a musician?
I was inspired to become a musician by the grunge music of the early nineties. I saw a freedom from the constraints of normalcy. I was an outcast in school and never really felt part of something until I joined the music community. Here we were all delinquents. None of us were understood. It was also an escape from depression. Any time I felt bad, I would jot down my thoughts, and would feel better. It has served me time and again in adult life. When my mother was sick with cancer, I wrote songs about it and was able to come to grips with her mortality. When relationships come and go, the songs remain.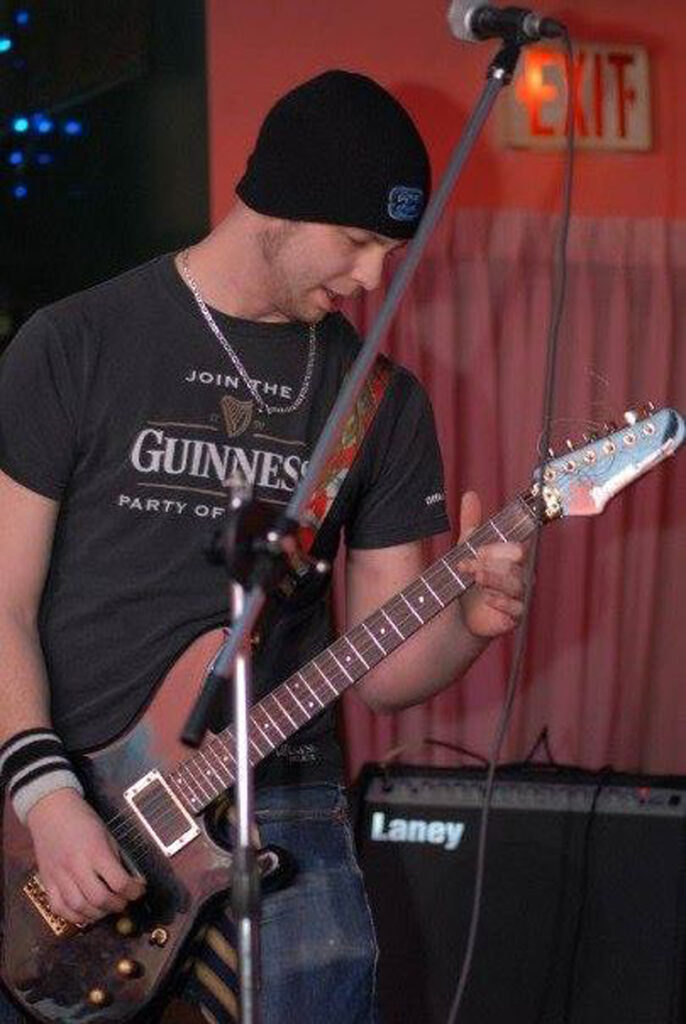 What do you enjoy most about your chosen profession?
I love being able to perform. I am a natural showman but was not always. I might have been shy growing up or simply unsure of myself. However, put a guitar in my hands and a band behind me, I feel ten feet tall. Up on stage, under the bright lights, all that matters is the performance. I am a critical thinker and sometimes tend to over think even the littlest things. On stage, there is no time for that. You perform. You live in the moment between the beat and that is all there is. That freedom is like few other things I have ever encountered.
Do you believe a classical training is essential to be successful?
I myself am not classically trained so I guess I do not believe it is essential. Don't get me wrong. You have to keep learning and without a solid foundation, the house will crumble. However, music is art. There is no right answer and therefore no wrong answer. That being said, I believe there are two kinds of musicians. The creators can get by with little or no training.
Creating something from nothing. However, there are also the players. They have to have something to build upon. To be in a band you have to have a language that we all understand. We must be able to communicate to be able to work together. Furthermore, if you ever stop learning your music will stagnate. I don't think a day goes by without me learning something.
What is your favourite piece of music and why?
I don't really have a favourite piece of music. It depends on my mood. I've also, always been a writer. When I want to hear something, I'll grab an instrument and play it. That being said, Pink Floyd's The Wall is one of my favourite pieces. The story they tell and the themes that tell it, I feel are timeless. I've also always had a soft place for Beethoven's 5th. My dad introduced me to all of the classical masters. It's so powerful. Probably the first rock piece ever written.
How was your first performance like?
My first performance was not very good. We were 16. It was late on a Sunday night. Let's just say that we probably didn't sound as good as we hoped we might. At the same time, it felt great and cemented my life long love affair with the stage. Those lights. The crowds. The camaraderie. I will always remember that band fondly (what were we called…?).
How much do you practice in an average week?
I usually practice 20 hours alone, and another ten or so of full band practice. As a younger man, I probably practised more but as I get older, I perform more and have less time to just noodle at home.
Which musician would you like to collaborate with next?
Either Quincy Jones or Trent Reznor. They both create amazing sounds-capes and I would love to write songs with either of those geniuses.
What advice would you give to an aspiring musician?
The best advice I can give to a young musician is don't give up. There is no easy and quick way. It takes a lot of effort and a whole lot of rejection before you reach whatever it is you want to do. Which is the other piece of advice? Set realistic goals. Not too realistic of course. Nevertheless, goals.
What is making it? Playing for ten thousand people? Recording ten albums? For me it was always just to perform a lot, write and record some songs and have some fun. I have achieved some of my goals. Set your own and then work towards them.
How can our readers book you?
Facebook: https://www.facebook.com/Thentertainment1
YouTube Channel:https://www.youtube.com/c/TheEntertainment1
CONTACT: reubensmanager@gmail.com
Instagram: @artistmanager1
CELL: 647-639-0003