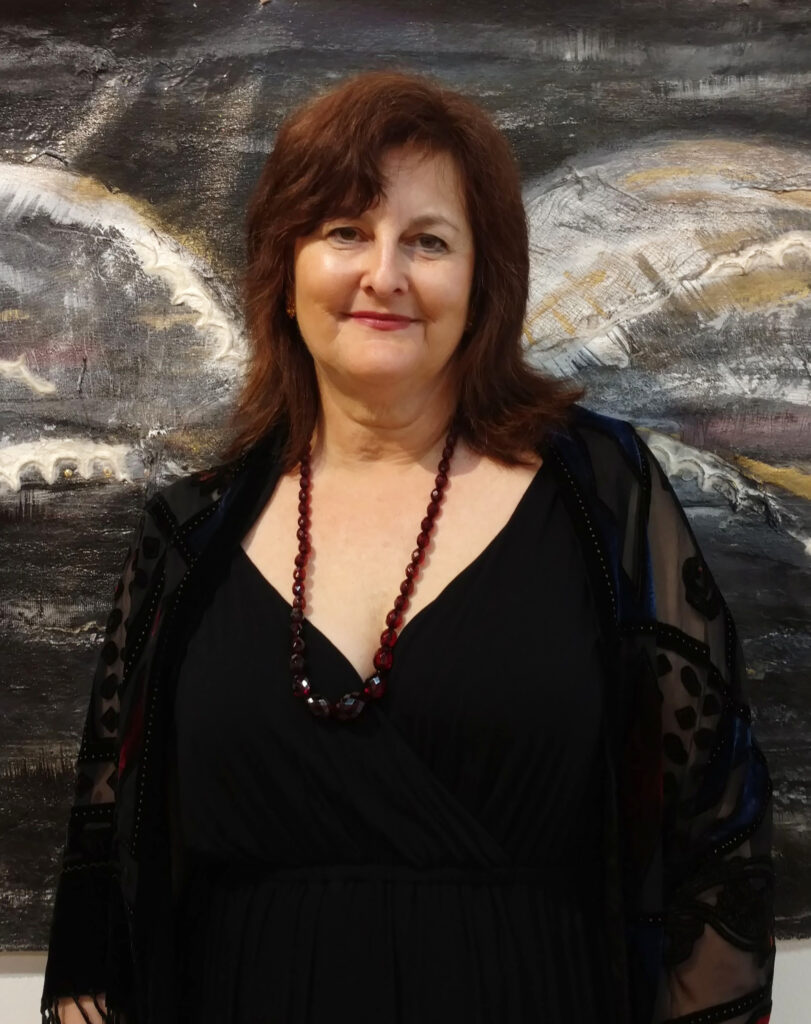 Photo: Courtesy of Judith Joseph
Tell us a little bit about yourself and your background.
I grew up in Milwaukee, Wisconsin, in a very Jewish home. My father called us "non-observant Orthodox" because we knew the rules but didn't necessarily follow them. My parents were intellectually curious, and conversation at home was nerdy: Judaism, history, politics, art, medicine (my father was a doctor and my mother was a nurse).
What inspired you to become an artist?
I remember loving to draw from the age of five or so. My mother encouraged me: she bought me good art supplies, not kiddy kits, and brought me to the Milwaukee Art Museum at age five for weekly art lessons. Later, when I was around twelve, she took art history classes at the University of Wisconsin-Milwaukee. She amassed a tremendous collection of art books and volunteered as a docent at the Art Museum. Everything she learned, she shared with me. Art was loved and valued in my home, and my parents loved the art I made. Beyond that, I was happy when I made art. I lost myself in it, and I was good at it.
What is your specialty?
I am a calligrapher and painter, and I have made hundreds of original, commissioned Ketubot. In the past six years, I've become immersed in woodblock printing, and continue to paint for myself, as well as commissions.
How and where do you work?
I work full-time as an artist in my studio at home, and teach watercolor painting and calligraphy at the Chicago Botanic Garden and The Art Center, Highland Park (where I use the print studio for my woodcuts).
What is the most indispensable item in your studio?
My Kolinsky brushes and my Japanese woodcarving tools. They are extensions of my hands, my brain, my heart.
Where do you take your inspiration? Are you pursuing any themes?
My explorations often begin with stories, like strings of words tossed into the woods and allowed to root. Memories of places I've been inform my work as spiritual impressions; glimpses of remembered or imagined somatic experiences. With the movement of my brush-strokes or cutting into wood blocks, I seek to enact a sense-memory.
My recent work has been taken up with identity: the sense of how we belong in the world and how we remain outside of society. I find myself using animals as stand-ins, while telling human stories.
Do you do bespoke work?
I do a lot of commissioned work, it's primarily how I earn a living. Unlike many artists, I welcome the input that people bring to the practice. I enjoy telling their stories.
What projects are you currently working on?
I'm working on several commissioned ketubot, fresh designs for Ketubah.com (they license my work) and woodblock prints for upcoming solo exhibits in Chicago in October and January.
What are your favourite items in your current collection?
Artists usually are enamoured of their latest work and I'm no exception. So, I'm taken with my woodblock prints.
How do you know when a piece is finished?
When I think I'm finished, I prop it up somewhere I can see it, like my kitchen counter, and live with it for a few days. If it needs anything more, I will know.
What was the first artwork you ever sold?
I made an etching in my high school art class and donated it to an auction to raise money for Israel. Shortly after, at the age of 17, I was commissioned to make my first ketubah.
Which project have you enjoyed working on the most so far?
That's like asking, "Which is your favorite child?" One standout was the first steamroller print I made, in 2014. I carved a 3' x 5' woodblock print and drove it up to a printing event at UW-Manitowoc. We inked up our huge blocks on tables outdoors, by Lake Michigan, and put them on a parking lot with huge sheets of paper and carpet padding, and a steamroller drove over them to print them. That's what got me hooked on woodblock prints, although I mainly use a press in a studio.
What do you want to achieve with your work and what are your wishes for the future?
I want to be able to work into old age, refine my work, reach an ever higher level of expression.
Where can we find your work?
Website: https://www.judithjosephstudio.com/
Instagram: https://www.instagram.com/judithjosephstudio/
Facebook: https://www.facebook.com/judithjosephartist/
Twitter: @ketubah
Pinterest: Judith Joseph
Wescover: https://www.wescover.com/creator/judith-joseph-studio
Photos: Courtesy of Judith Joseph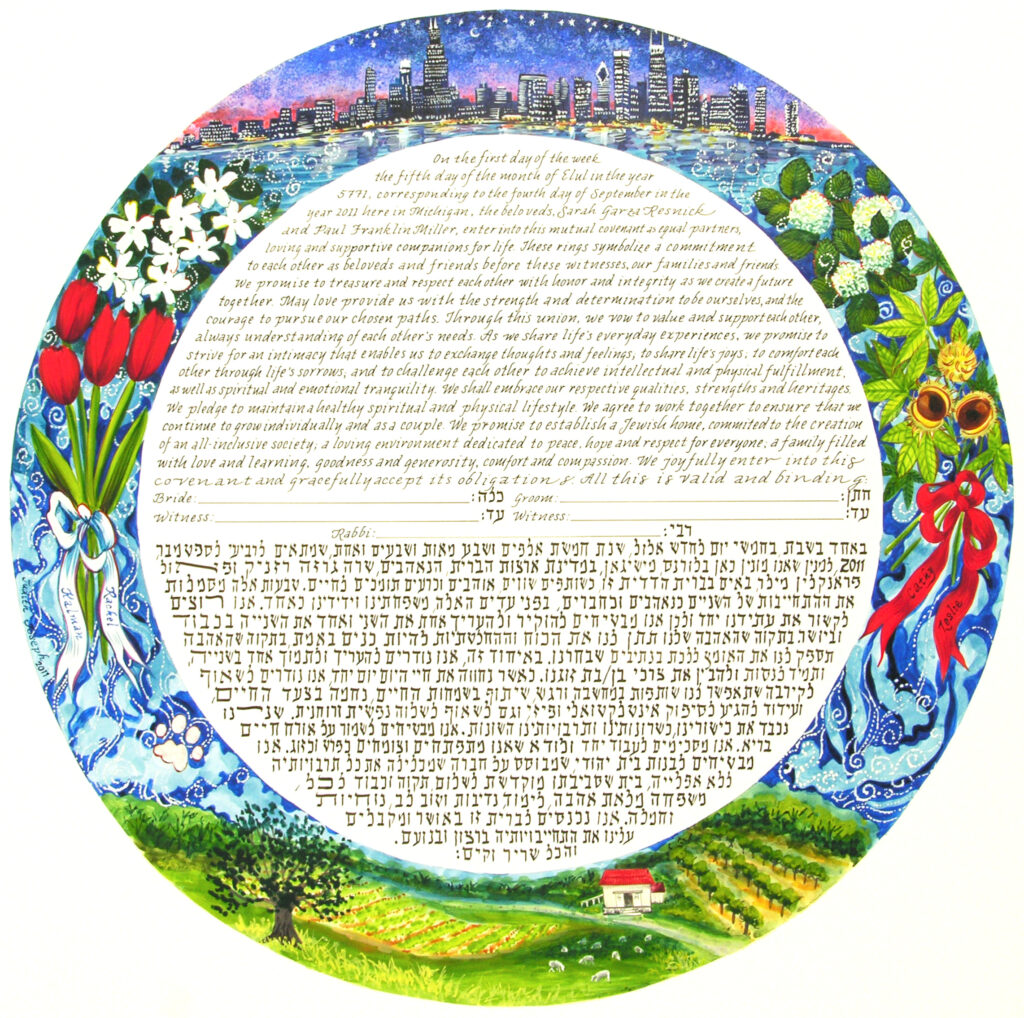 Photo: Courtesy of Judith Joseph