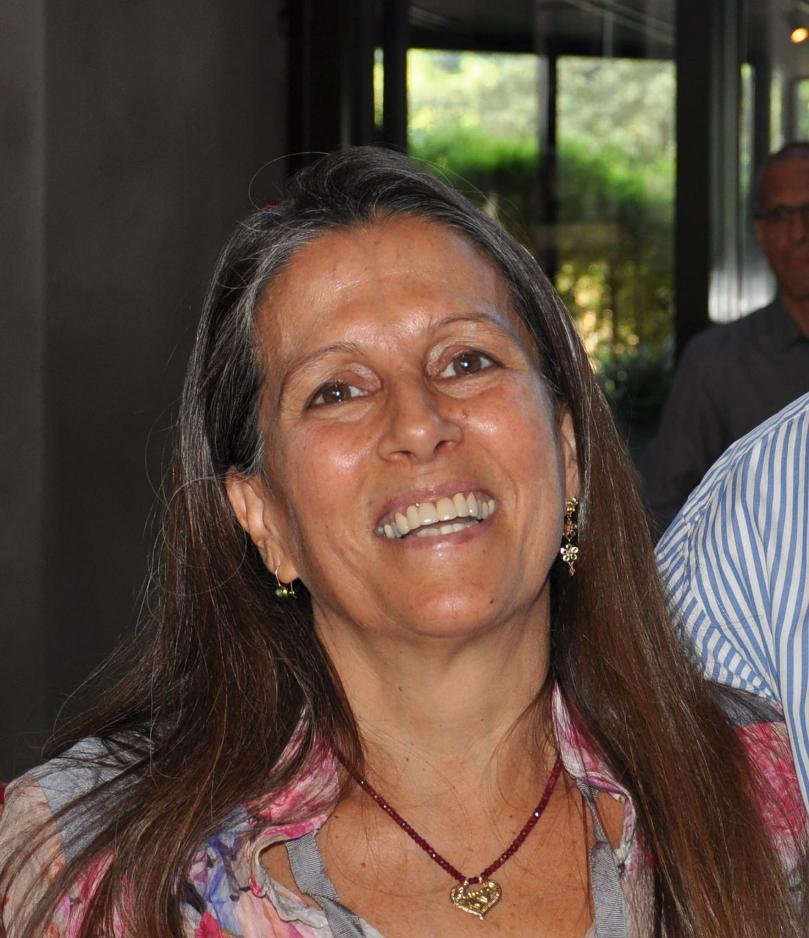 © Malka Ravina
Tell us a little bit about yourself and your background.
I grew up in a kibbutz, in Israel, near the Lake of Galilee, a long time ago. I always wanted to be a jeweller but, at that time, in the kibbutz, such art, was not considered "productive" work… so I became a special education teacher for students with disabilities and special needs. I was always a very creative teacher but never gave up my desire for jewellery. Since then, I moved to the big city and live in Tel Aviv where I also have my own studio.
What inspired you to become a jewellery designer?
Fifteen years ago, I decided to make my dream come true. For a few years, I studied jewellery, precious metals and semi-precious stones and after a lot of practice in crafting and engraving techniques I became a jeweller and gradually developed my own distinct style and design.
When you start to design a new collection, what is the process like? Where do you take your inspiration? How do you keep up with the current trends?
My jewellery is mostly made using a special delicate technique called "Lost Wax". I design the item either in my head or on paper and then engrave it in wax. The completed wax model is covered in plaster, the wax is then melted (hence lost) leaving a "negative" image of the model in the plaster. The plaster is then used as a mould to cast the jewellery item in gold or in silver.
My inspiration comes from nature – when I see a tree pod, a uniquely shaped fern, a flower, or just an interesting landscape I try to replicate them in my jewellery. I also admire oriental, middle-eastern design and incorporate it in my work. My line is classic and traditional which never goes out of style.
What do you enjoy the most about the design process?
I enjoy all parts of the design and making. I love to imagine the final result and "see it in my head" before I even begin, but I mostly enjoy carving out the model in wax and transform imagination into matter.
What are your favourite materials to work with?
I work only with gold, my favourite materials are 18 karat gold with semi-precious gemstones and my favourite combination is 18K gold with emerald and ruby. But the truth is, that I love many types of gemstones and often have a hard time deciding which stone or stones would fit a design best. This is one reason why I love working directly with my clients, having them involved in the design process allows me not only to meet their desires, but also helps me in making design decisions.
What is your favourite design in your current collection?
Every once in a while, I'm in love with a different design. Recently I created a little piece that resembles a bell shape, which I use as a hanging element in rings, bracelets and in a pair of dangling earrings. Yet my all-time favourites are the special wedding/engagement rings, for those special moments in life. To visualize the bride under the "Chuppa" wearing a ring I made, can bring tears to my eyes …
What are your wishes for the future?
I am "living the dream" and feel fortunate since I decided to become a jewellery designer and maker, I just want it to last…
Where can we find your designs?
Etsy shop: www.malkaravinajewelry.etsy.com
Instagram: malkarav Facebook: Malka Ravina Jewelry
© Malka Ravina