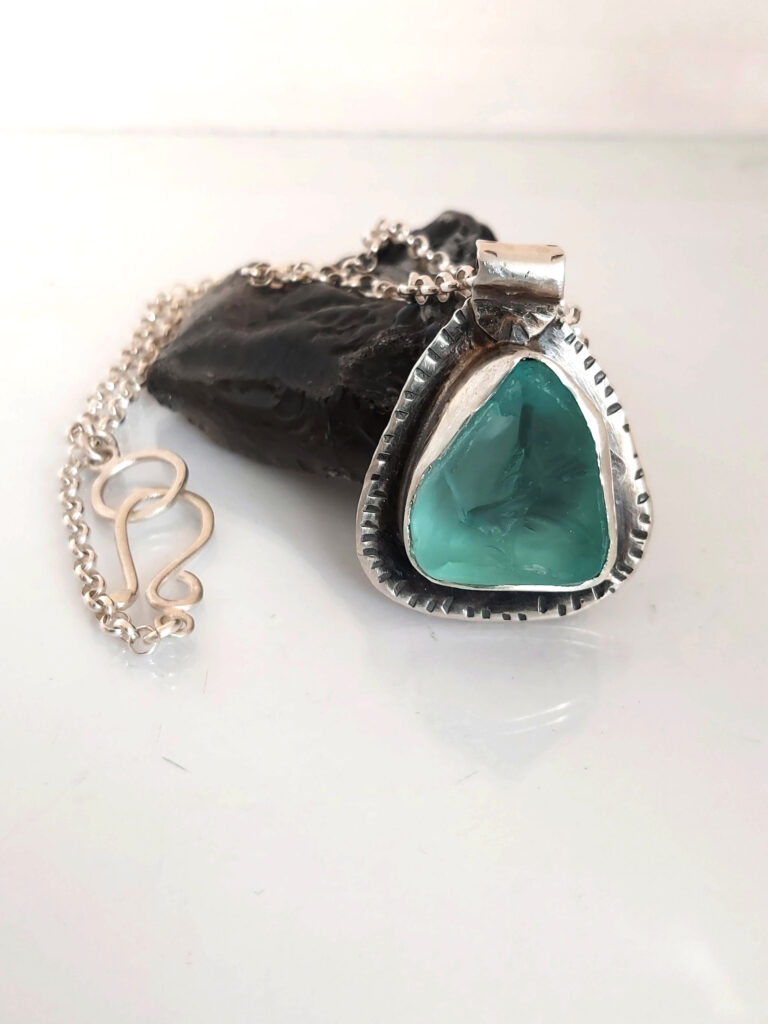 Photo: Courtesy of Riorita Jewelry
Tell us a little bit about yourself and your background.
My name is Irith Rita Mashiah and I have been a jewelry designer, an artisan and Silver- Gold smith for the last 25 years.
I live on Mount Carmel in Haifa, Israel, a beautiful city by the Mediterranean. My workshop is not far from my home.
My handcrafted jewelry includes earrings, rings, bracelets, bangles pendants and necklaces.
My jewelry is designed with love and care. The things that inspire me are: Nature – flowers, leaves, the sea, ancient coins and glass, as well as geometric shapes and tribal art
What inspired you to become a jewellery designer?
Before I began to design jewelry, I worked as a secretary in a big law office. Then when I retired I began to play with beads and started to create beaded jewelry. Following this, I joined art school where I studied design and began to learn how to work with metals including Silver and Gold.
When you start to design a new collection, what is the process like? Where do you take your inspiration? How do you keep up with the current trends?
When I design a new collection, I choose a certain theme and try to design jewelry items with it. For example if I decide to create earrings with pearls and flowers, I think how to combine them in earrings, necklaces, rings etc. As for keeping up with trends – I watch women's fashion jewelry designs in magazines and the net, and many times think how to design an item which would remain in style. Mostly I prefer to handcraft jewelry, which I would like to wear myself.
What do you enjoy the most about the design process?
I like to draw a new design on a page of paper, then try to create it with the various materials. Many times, I change the design in the middle of my work because I find the proportions are not right. Many times, I am very curious to see how it the item will come out and when I finally like it, is when I am most satisfied.
What are your favourite materials to work with?
My favorite materials are Sterling Silver, Gold, various stones, ancient Roman coins and sea glass.
What are your favourite designs in your current collection?
I love my sea glass jewelry best.
What are your wishes for the future?
For the future, I hope to be creative and find many more new ideas for my jewelry designs.
Where can we find your designs?
I own a jewelry shop on Etsy.com: http://etsy.com/shop/rioritajewelry
I also display my jewelry on Instagram and facebook:
http:// Instagram.com/rioritajewelry
https://www.facebook.com/Rioritajewelry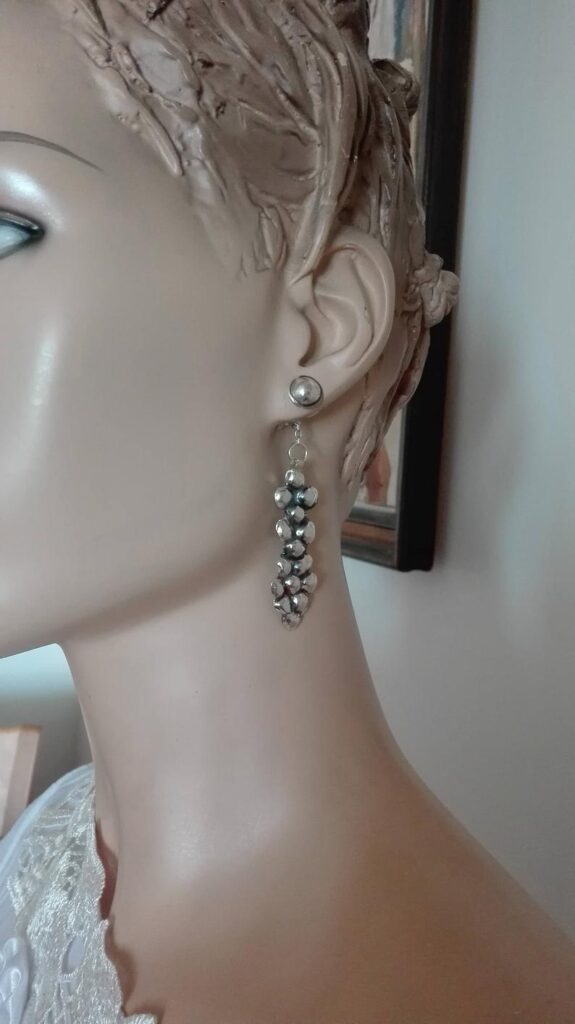 Photos: Courtesy of Riorita Jewelry