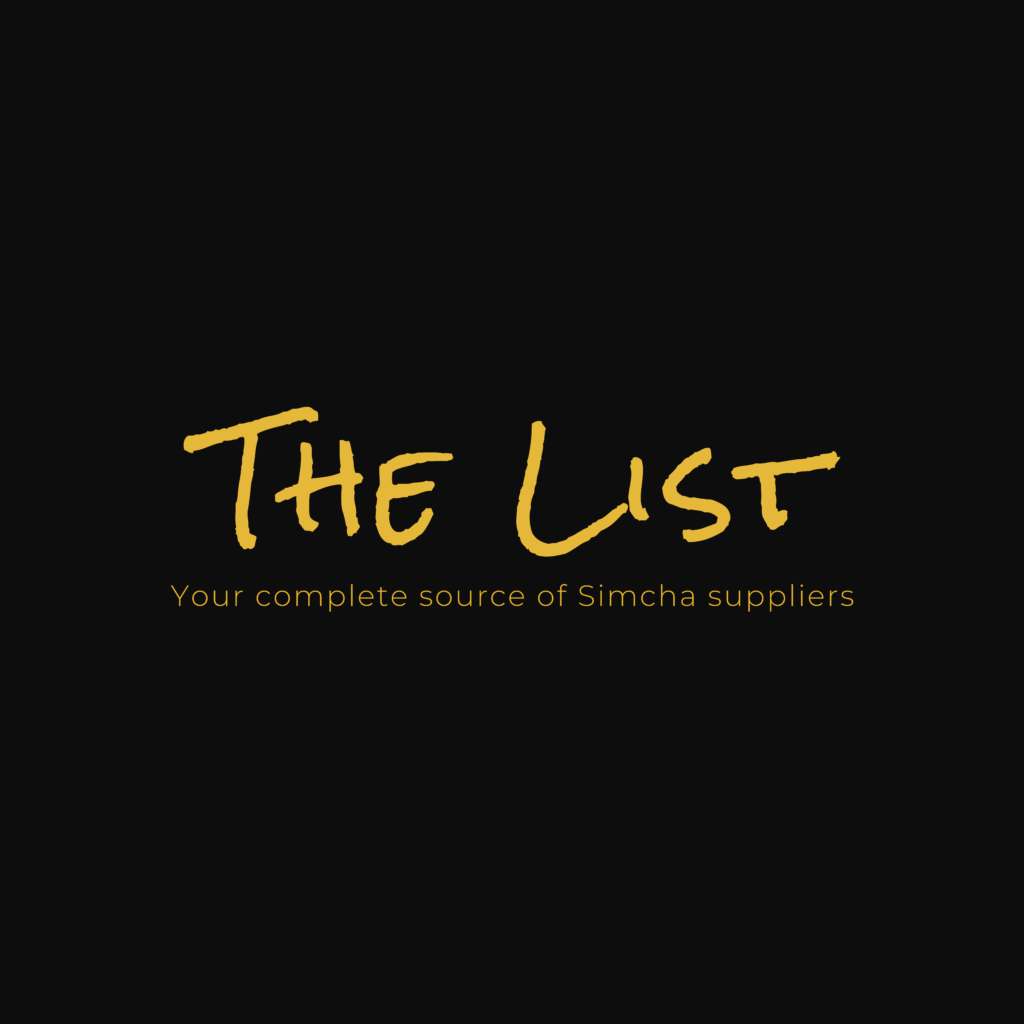 © The Israel Simcha List
Tell us a little bit about yourself and your background.
We moved to Israel from Canada 2 ½ years ago; following our daughter who made Aliyah after university about 5 years ago. Our first project was creating Wedding Fair TLV – A full-service exposition for people to find everything needed to plan a wedding or simcha; all under one roof. With theisraelsimchalist.com, we've done the same thing online. Our vision is to enable people to source and easily connect with the perfect vendors for every special occasion; whether they live in Israel or are visiting from abroad to celebrate a special event. With more than 140,000 celebratory events held in Israel each year, this is a one stop site to find everything you need.
What inspired you to create The Israel Simcha List?
Planning a special event can be overwhelming, especially when trying to find vendors who are in another country or work in a different language. Created out of our experience producing Wedding Fair TLV, we wanted to provide people getting married or celebrating a Simcha, a diverse list of suppliers – accessible any time and from anywhere. Suppliers who can provide people with everything needed to plan a special event on any budget or for any style. The Israel Simcha List is an English language directory that allows users to find the perfect vendor, and connect with them through their social media feed, website, email and phone. We really wanted to make it is easy for everyone to use.
What do you like the most about weddings in Israel?
We love that weddings are so inclusive. In addition to their family members, people invite their friends, neighbours, co-workers; all the people they want to share the day with. On average, Israeli weddings have 240 people, but it's not uncommon to have significantly more for large weddings. Weddings, like all simchas are really a community event where people come together to celebrate.
How are weddings in Israel different to the ones in Canada?
Three main differences between weddings in Israel and Canada are:
1 – Weddings happen much faster here in Israel. In Canada, weddings are often planned more than a year in advance. In Israel, it's not uncommon to have a wedding within 4 – 6 months after getting engaged.
2 – Brides in North America spend on average $7,000 (approx.24,000 ILS) on their wedding dress. In Israel, people tend to rent their dress; even unique designs, which saves brides a lot of money. Israeli designers are some of the most coveted and are now being sought after by people from around the world. This is a definite advantage of getting your dress in Israel.
3 – Weddings happen throughout the week in Israel; not just on Saturday night or a Sunday like in North America. This allows a lot more flexibility with venues and all your service providers: photographers, music, wedding planners, etc.
How has the wedding industry changed since you moved to Israel?
Two emerging trends we've seen over the last couple of years are:
More and more people are having a bridal party: maid of honour, bridesmaids, best man, groomsmen, flower girls, ring bearer, etc. While these are staples in North America, it's only recently that we've seen this becoming more popular in Israel.
The second change we've seen is with the emergence of bridal registries. While this is not entirely a new concept, with the advent of online shopping, it has become much easier and more common for couples to register.
How can potential vendors be added to the list?
Potential vendors can reach us through the website, by phone at: (+972 (0) 58 793 9322 or by email at: contact@theisraelsimchalist.com It's also worth saying that people getting married or celebrating a simcha often need products or services beyond the traditional ones we think of: photographers, flowers, DJ's, etc. The couple might want a fitness trainer in advance of their wedding, or a spray tan. There are often services that are a little outside the traditional ones we immediately think of that might be a great fit for the site. At our last Wedding Fair event, one of the busiest booths was a cosmetic dentist.
What are your wishes for the future?
We want the site to be the 'go to' resource for people getting married or celebrating a simcha in Israel. We have an amazing group of vendors on the site and are continually adding to the list. Our wish is to make it as easy as possible for people to find the perfect vendors, so their day is as special as they imagined.
Where can our readers find The Israel Simcha List online?