Photo: Courtesy of Simina Brettschneider
Tell us a little bit about yourself and your background.
My name is Simina Brettschneider. I live in Israel in Haifa, am married and a mother of two and a retired engineer. I was born in Bucharest, Romania 62 years ago and Israel has been my home since 1985.
What inspired you to become an artist?
Before even thinking of engineering, my first love was for art, both watching and creating it. But because of being born and growing up in Romania, a communist country at the time, I had to choose a more practical career upon art. Fortunately, my engineering career in Israel, after making Aliyah, was a successful one, but after retirement I was able to return to my first love
What is your speciality?
I make stained glass (vitrail/vitrage) in Tiffany technique.
Where do you take your inspiration from? Are you pursuing any themes?
I draw my own patterns and make my models by myself.
Do you take on commissions and create bespoke designs?
I do take custom orders.
Which project have you enjoyed working on the most so far?
I enjoyed very much making the stained glass Hanukkah lamps and my latest work, a stained glass window panel measuring 40 cm on 180 cm.
What do you want to achieve with your work and what are your wishes for the future?
I make stained glass for my love for it, but also for people to love what I make. I'd like to keep doing it and to reach as many as possible people who would love and purchase my works.
Where can we find your work?
My works can be found as following:
www.etsy.com/shop/SiminasStudio
Instagram: https://www.instagram.com/siminas_studio/
Facebook: https://www.facebook.com/SiminasStudio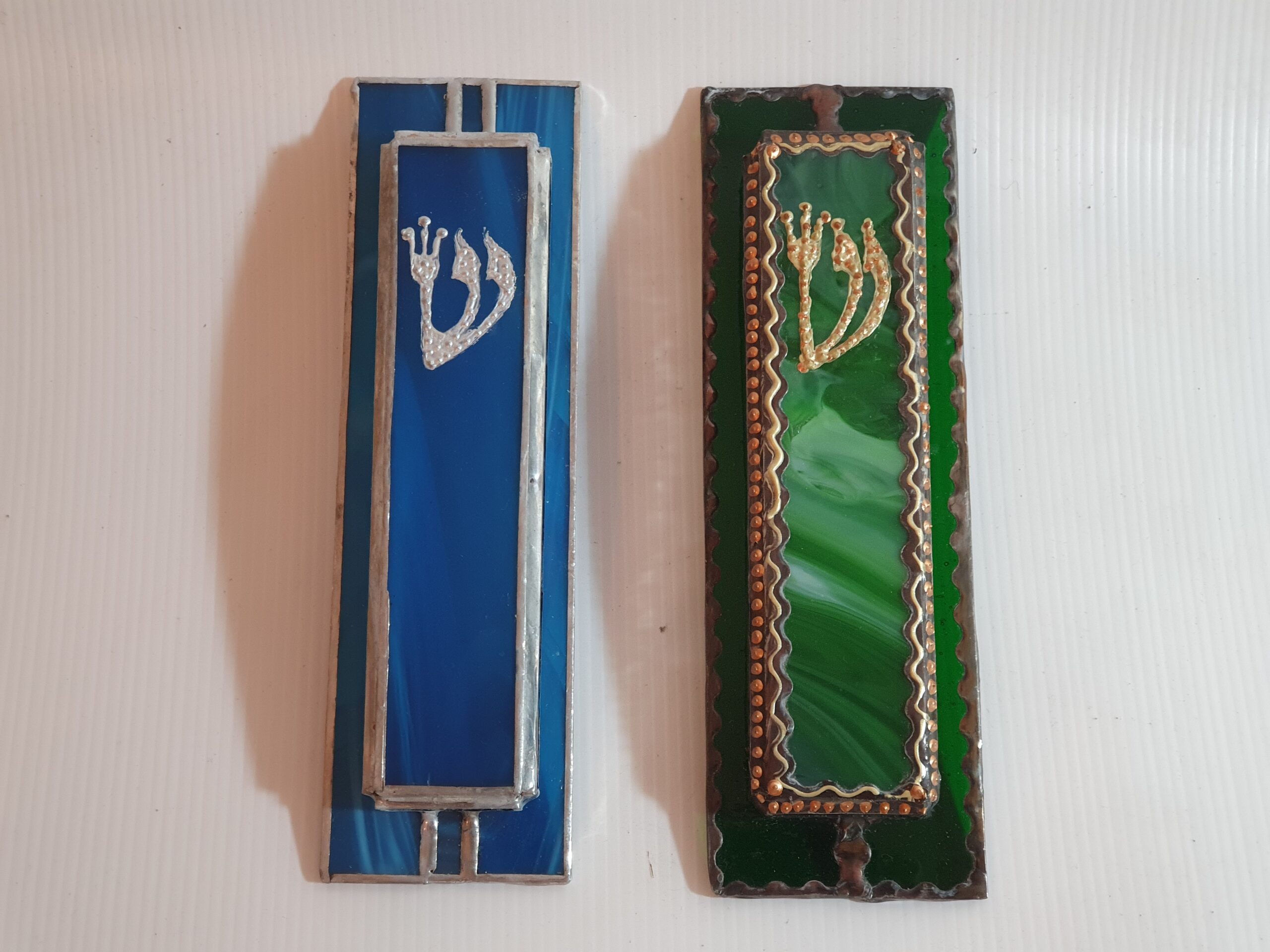 Photos: Courtesy of Simina Brettschneider