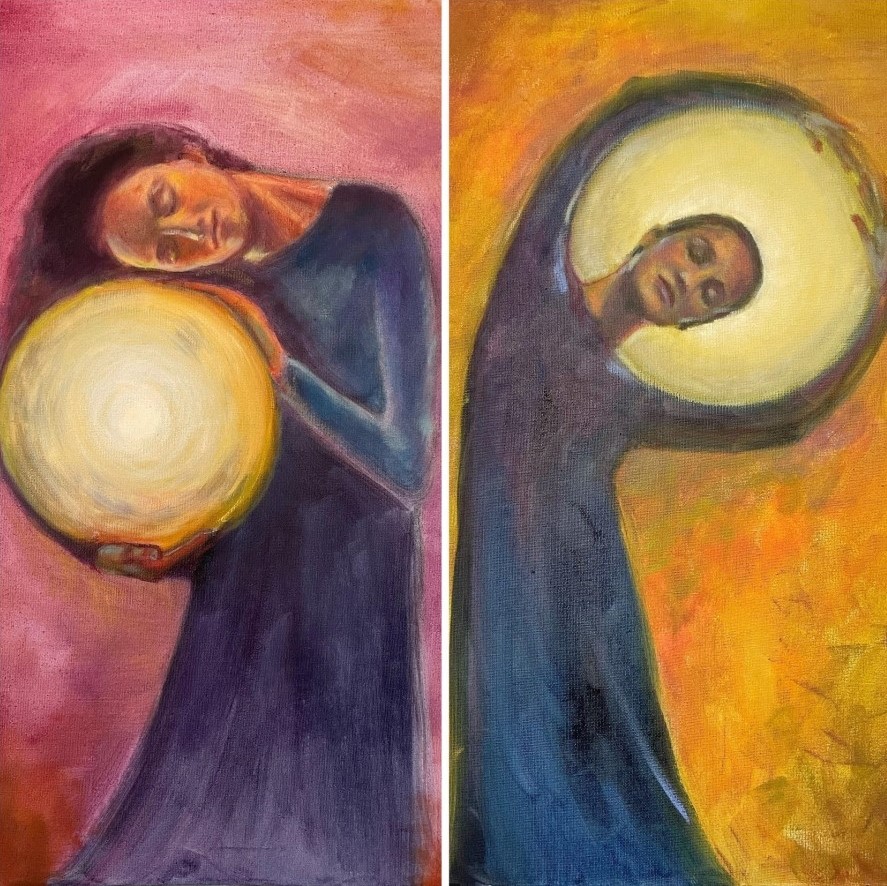 Photos: Courtesy of Shiran Zaray-Mizrahi
Tell us a little bit about yourself and your background.
I am culturally very international – I was born in Israel, grew up in South Africa, and moved to New York with my family after high school. In New York I studied illustration at the Fashion Institute of Technology, intending to become an illustrator. After college I returned to Israel alone, where I attended seminary, met my husband and eventually settled in Ramat Beit Shemesh, where we are raising 5 wonderful children. I had stopped painting before the birth of my first child and eventually worked in graphic design for almost ten years, before I felt that I needed to start painting again. Over the last two years (throughout Covid) I have been maintaining a regular art practice, and now feel ready to start sharing my work with others again.
What inspired you to become an artist?
I have always aspired to be an artist, and have been drawing and creating from a young age.
What is your speciality?
I paint in oils, usually in an impressionist style. As a side thing, I enjoy creating comics based on my own life (which I post to Instagram).
Where do you take your inspiration from? Are you pursuing any themes?
Memory and nostalgia have always inspired me, specifically moments in time triggering happy memories either with family or alone. Family is a theme I have returned to continuously during Covid. I am also inspired by abstract Torah concepts, the meaningful and the Divine, which tend to take on a more abstract or whimsical style.
Do you take on commissions and create bespoke designs?
I am open to commissions again – recreating special moments in time for people, or working on text-based work (such as psalms or other Torah scripture) that is meaningful to people. I am also able to work on a smaller scale to create custom portraits or designs on other surfaces such as wooden boxes or nesting dolls (which I used to sell on Etsy and will perhaps do so again.)
Which project have you enjoyed working on the most so far?
Different projects bring on different types of enjoyment – when I am painting people I enjoy the character of the person slowly coming forth, the colour starting to shimmer on the canvas, the vision coming to life. With more spiritual subjects it's exciting and challenging to try to articulate an abstract thought through visual art. And with the levity of the cartoon medium, it's fun to communicate my thoughts through humour.
What do you want to achieve with your work and what are your wishes for the future?
I aspire to make an impact on the world through my own unique style and vision; to provide inspiration, meaning and joy to others through work that is both beautiful and moving, and that reflects depth. In this regard I take inspiration from Ishay Ribo who inspires people from all spectrums of society with his deep and beautiful music, and Rabbi Dovid Orlofsky whose hilarious lectures provide much-needed entertainment while leaving plenty of food for thought.
Where can we find your work?
https://www.instagram.com/shiran.zaray.art/
https://www.facebook.com/shiranzarayart
https://www.linkedin.com/in/shiran-zaray-mizrahi/
I am hoping to start an Etsy store again, follow me on Instagram to be notified!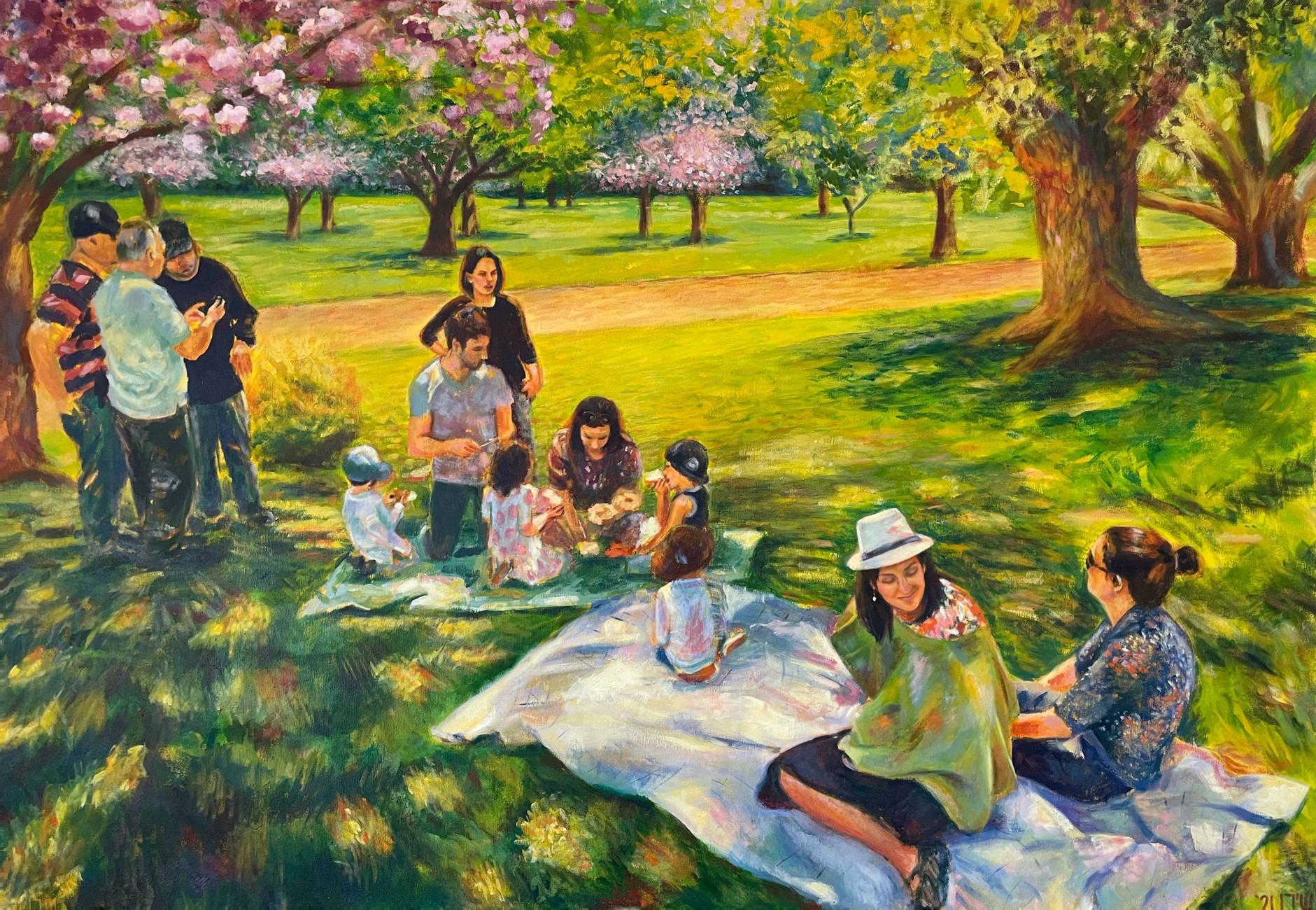 Photos: Courtesy of Shiran Zaray-Mizrahi