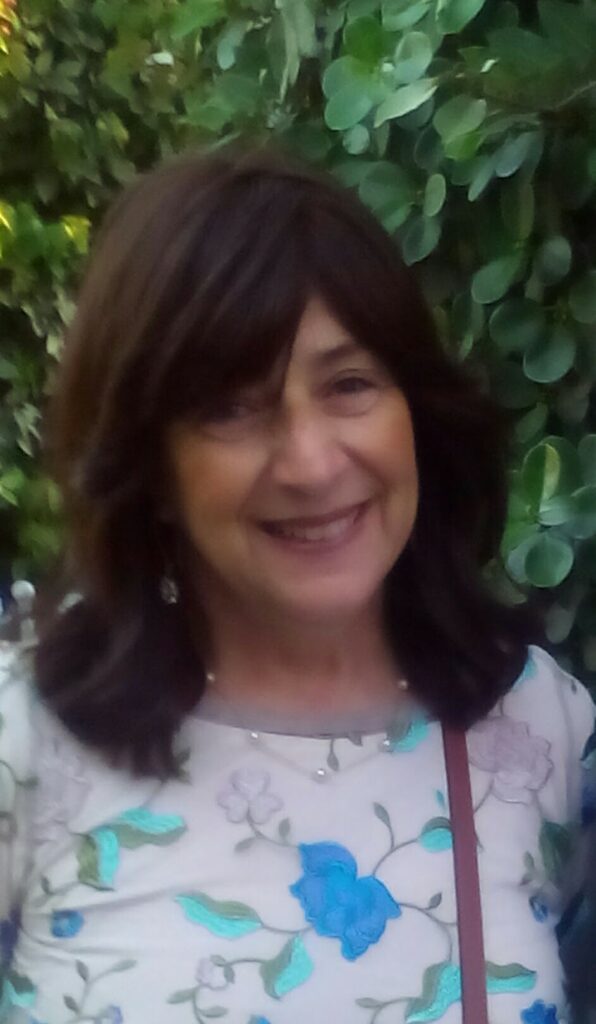 Shelley Hirshbergis a ceramic artist living in Jerusalem, surrounded by beautiful hills and nature. She has a background in Fine Art and History of Art, but ceramics has been her main form of artistic expression for the last 18 years. She sells locally and also ships overseas.
Tell us a little bit about yourself and your background. I grew up in South Africa, and always loved drawing, (playing the piano, gardening, sport, knitting and other arts and crafts.). I also studied Fine Art and History of Art at university. After I made Aliya, and raised my family, I became interested in ceramics, which is my love today.
What inspired you to become an artist?A friend had told me that the ceramic artists who displayed their work in town, " had spent years perfecting their wonderful work". Something about her statement piqued my curiosity, and I wanted to be part of that. I began ceramics, became hooked, and have never looked back!
What is your specialty?
I love making practical ceramics…washing cups (natlot), salad bowls, mugs, casserole dishes, and other items. It gives me great joy to see my pottery being used and enjoyed.
How and where do you work?
My studio is at home. I have a workspace adjoining my kitchen, which is very convenient. I'm lucky enough to have a view of the Jerusalem mountains.
What is the most indispensable item in your workshop/studio?
My pottery wheel and kiln are of course my most valuable tools. I use found and natural objects to enhance my work…fossils for stamping, and baby pinecones, amongst other things, and porcupine quills for my signature!
Where do you take your inspiration? Are you pursuing any themes?
I'm inspired by nature and colour.
What projects are you currently working on?
I made some illustrations of flowers in spring, which I have made into decals, and which I fired onto my glazed pottery. People loved them and they quickly sold out. I'm working on a repeat series. I was also inspired by the colours of the sea in Nitzan, and made a series of work, mainly bowls, where the outside was blue and turquoise like the sea, and the inside, a transparent glaze over the yellow ochre speckled glaze, reminiscent of the clear sea water as the waves break over the sand. Those are also sold out.
What are your favourite items in your current collection?
I've got a few items in my collection which are glazed in a certain way. I also once did a majolica course at a ceramic center, which is low fire, and those pots are hard to part with.
I also sent work a long distance away to be fired in a high fire gas kiln, so those pots are also precious, as I fire in an electric kiln.
How do you know when a piece is finished?
I know when a pot is finished when I am satisfied with its form and shape. Then I have to decide on the glazes and decoration which is a process and not always simple. Sometimes I'm not happy with the results, and sometimes very happy: and interestingly enough, sometimes folks love the ones I'm not happy with, and vice versa!
Do you do bespoke work?
I prefer not to do custom orders, as more often than not, the customer has an idea in mind, which does not always match the finished result.
What was the first artwork you ever sold?
I had a sale of my work, so it was not one particular item, but a collection of my works.
Which project have you enjoyed working on the most so far?
I enjoy every piece I create! It's hard to say which pieces I've enjoyed most, as I've been doing pottery for many years. I think I enjoy putting 3D roses on natlot (washing cups).
What do you want to achieve with your work and what are your wishes for the future?
I'd like to continue producing work at my own pace without stress, but at the same time would love to have an exhibition.
Where can we find your work? You can find my work on my Facebook Page.