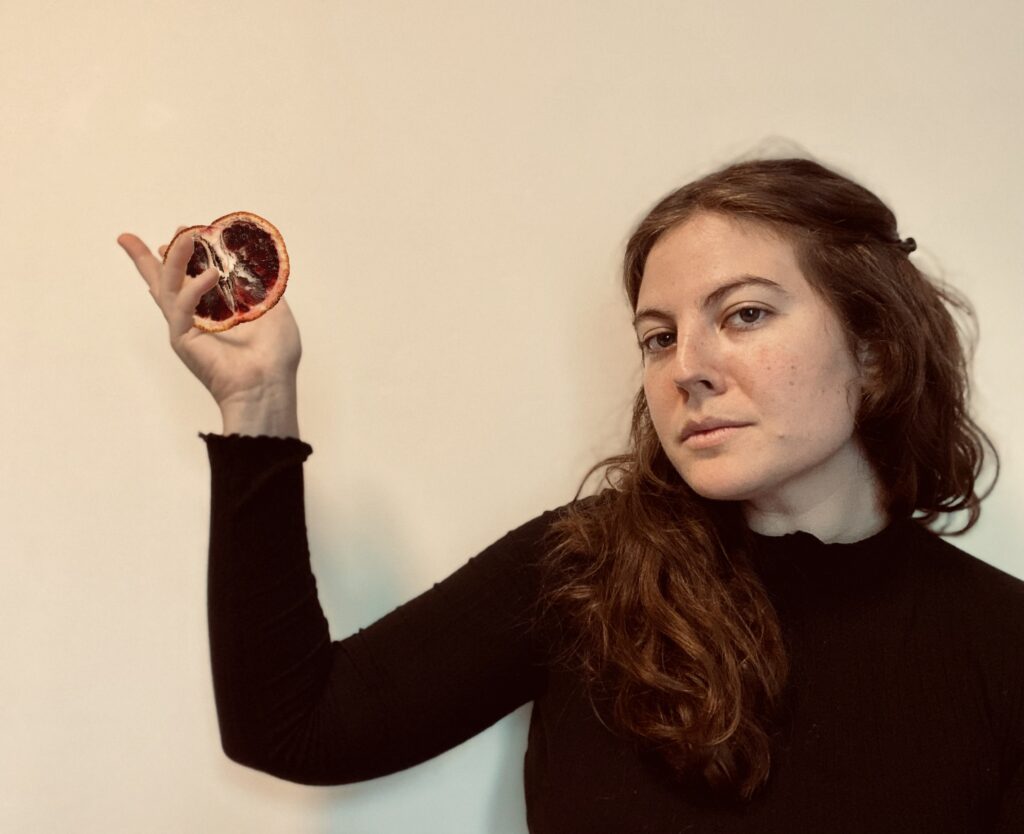 Photo: Courtesy of Sarah Heller
Tell us a little bit about yourself and your background.
I grew up in North County San Diego and upon graduating high school I ventured to San Francisco where I lived for six years. There, I obtained my undergraduate degree in psychology and art and worked for three years at San Francisco Suicide Prevention as a hotline counselor and then as the Volunteer Coordinator. After almost seven years away, I am back in San Diego working as a mental health counselor at a local public charter school and engaging in art-making in any free time I can find. I also enjoy singing, spending time with loved ones, and looking for treasures at thrift/antique stores, flea markets, and garage sales. My ultimate dream is to work as an Art Therapist and Marriage and Family Therapist in my own private practice while also having a steady art-making practice on the side.
What inspired you to become an artist?
Art is in my bones and helping people is the blood that keeps my heart pumping. My mom inspired my craving for art. Vincent Van Gogh, Marc Chagall, and Pierre-Auguste Renoir were celebrities in our house. When I was a kid, my mom, sister, and I took trips to places like the San Diego Safari Park; my mom would bring our sketchbooks and pencils and we would all sketch animals for an afternoon. Together, we also visited museums and we poured over art books. I would tell anyone who asked that I was going to be an artist when I grew up. I also spent most of my youth looking for my voice. At a loss for words, with no explanation for how I felt, I struggled with crippling anxiety on and off for years. Finally, I figured out that sometimes words are not enough. Relief was creating. Creating with my hands and my body had the power to release my anxiety. Relieved and refueled, I wanted everyone to know the solace of art. Art truly is the perfect form of expression for individuals who find it difficult or impossible to express the meaning of emotions, especially when they result from trauma, crisis, or loss by solely communicating through talking. Expression can lead to recovery and transformation when individuals use mechanisms other than words to express what they have endured.
Art therapy first showed its face in my world the last year of my grandma's life. She was going to an art therapy session each week with other cancer patients. Her excitement for this weekly form of expression and her ability to reach deep inside her inner self to express inspired me to research and pursue this field. Today, I seek to help individuals like my grandma – those who struggle to express through words and need to turn to expression through art to externalize internal monsters. Luckily there is art.
Currently, I am an Associate Marriage and Family Therapist and Art Therapist working as a Mental Health Counselor at a public charter school in San Diego. I spend my free time doing personal art-making. I actively journal and will always have art supplies on hand for spontaneous art-making. Last Summer was my first time doing commissions and I plan on resuming this practice again during the Summer of 2022 when I have additional time to take on larger projects.
What is your speciality?
If you were to happen upon me creating today, you would notice that my medium of choice is watercolor and gouache paint. I find that I have gravitated toward these mediums as they are portable, easy to set up/clean up, and I have the ability to be both loose or more detailed with these mediums. That said, I find that I am attracted to most mediums and also enjoy collage, embroidery, drawing, and digital art. After taking an oil painting class in undergrad, it is my hope that once I am able to have a studio space with adequate space and ventilation, that I may resume this practice again.
Where do you take your inspiration from? Are you pursuing any themes?
Here are a few artists and movements that have inspired me: Dadaism, Impressionism, Louise Bourgeois, Marc Chagall, and Henri Matisse. Lately, I have also been inspired by contemporary illustrators and artists such as Phoebe Wahl, Carissa Potter Carlson, Tara Booth, and Carson Ellis. Generally, my art making is reflective, psychological, whimsical, and surreal in nature. I appreciate symbolism and metaphor and some common schema throughout my artwork are hands, fruit, female figures, and botanicals. I also have noticed that whether conscious or not, much of my artwork also exists as self-portraiture and I think this is largely because I am constantly engaging in self-reflection and thus, this also shows up in my art making. Last summer, I also began making art work that centered my identity as a Jewish artist. Many of these pieces include a female figure joyfully celebrating a particular holiday, such as Shabbat. This particular art making also coincided with my purchase of an iPad to begin creating digital art on Procreate. Digital art has allowed me the opportunity to create in moments where I may have not had the momentum, energy, time, or space to set up my paints or other supplies, and instead could just pull out my tablet and apple pencil and whip out a piece. As I mentioned before, I rarely leave the house without a journal and various art materials for spontaneous art making while I am out and about. This includes a glue stick, scissors, a travel watercolor set, colored pencils, and pens and pencils. Often some of my favorite artworks are those that I complete in these journals and I largely attribute this to the fact that I am more focused on the process of the making rather than the end product. This tends to take away the judgment and increase my reflective and creative process.
Do you take on commissions and create bespoke designs?
I began taking on commissions for the first time last summer! I am currently on a break from this but am hopeful to resume this practice again during summer break as I work within a school setting and this takes much of my creative energy.
Which project have you enjoyed working on the most so far?
My latest series, that I briefly touched upon earlier, has brought me a lot of joy lately. This digital art series features a female figure celebrating various Jewish holidays. She is often holding a sign for that holiday, and adorned with symbolic imagery related to the celebration. This series is definitely more within the illustrative realm where I imagine that these images could one day appear on the cover of holiday cards. It has also been quite fun experimenting with different brushes and tools within Procreate and repeating images and themes from some of my past artwork – both digital and not. These artworks have also been noticed and posted on some Instagram profiles with rather large followings (e.g., @hey.alma), which I feel incredibly grateful for. I am looking forward to seeing where digital art takes me and even have hopes for exploring animation through Procreate in the future as well. Stay tuned!
What do you want to achieve with your work and what are your wishes for the future?
First and foremost, my art making is an incredibly personal process. I find it to be a place where I find that I feel most like myself. I have been creating art for as long as I can remember, and historically my practice has been to give my art away as gifts or more commonly, my mom asks if she can have my latest art piece. Early last year, I took a leap and made an art Instagram account. I completed a handful of commissions before I began my first job out of grad school. I would say I am still learning and developing what it means to be an artist, and one that accepts commissions. And, I have been so incredibly thankful for all that has come out of beginning the process of becoming more public with my creations. I am hopeful to continue building this artist identity of mine, alongside my identity as a therapist.
Where can we find your work?
You can find my art via Instagram — @sheistheearthart
Website coming soon!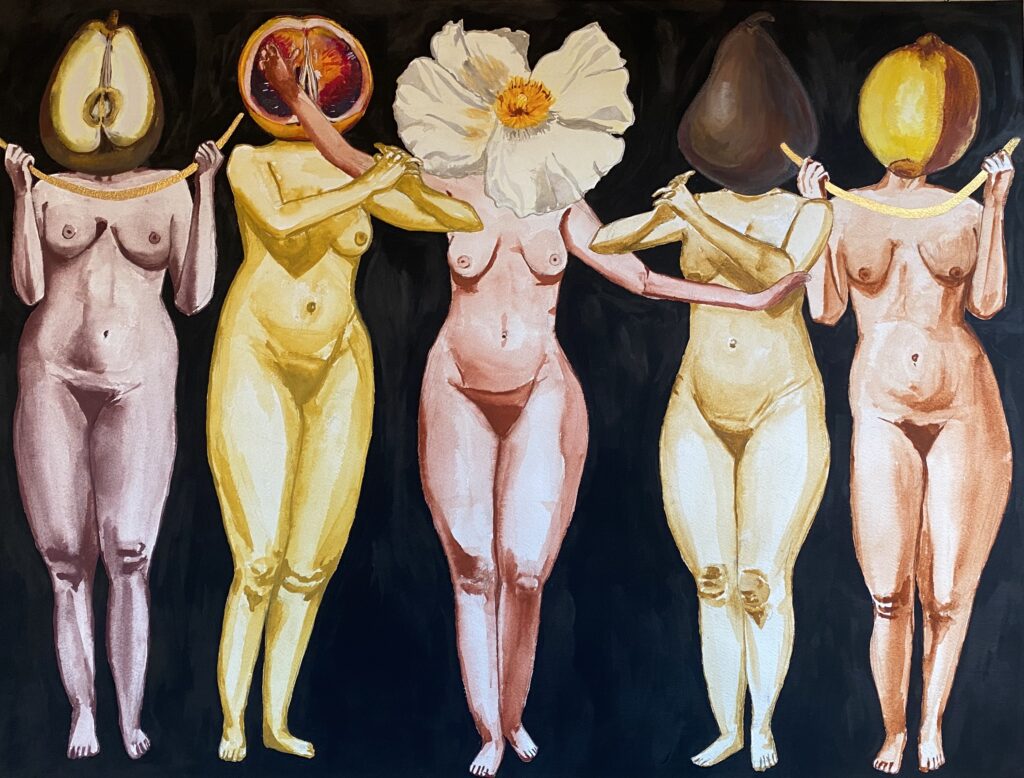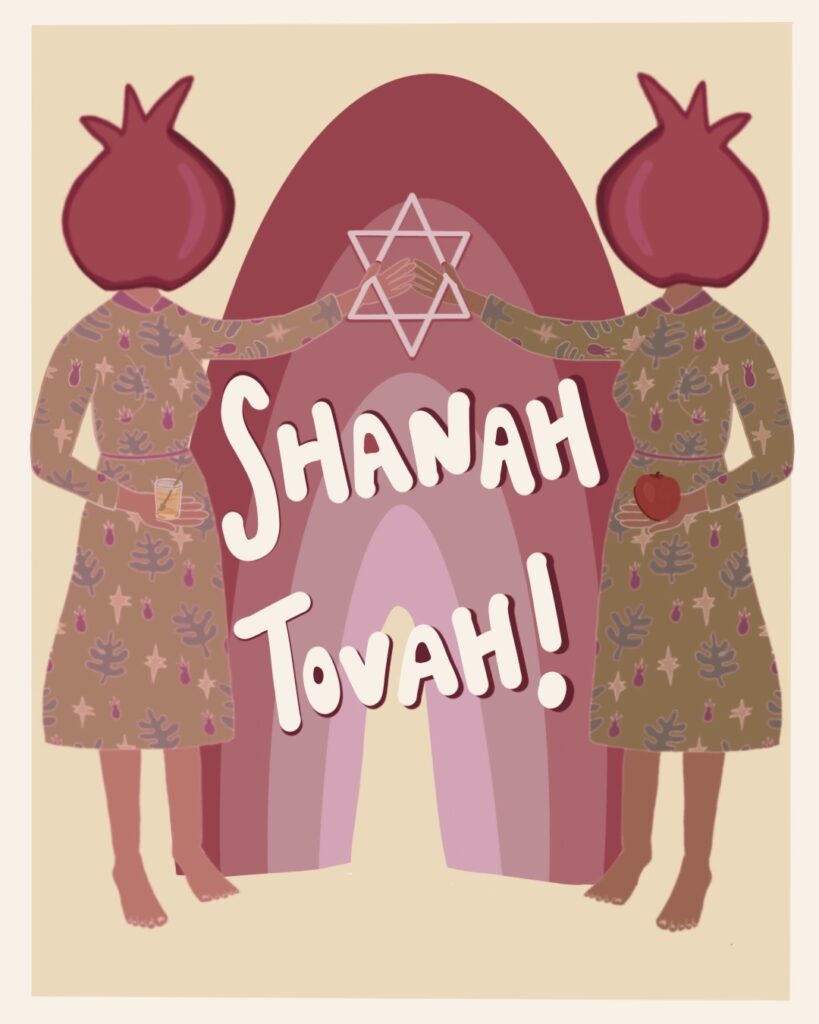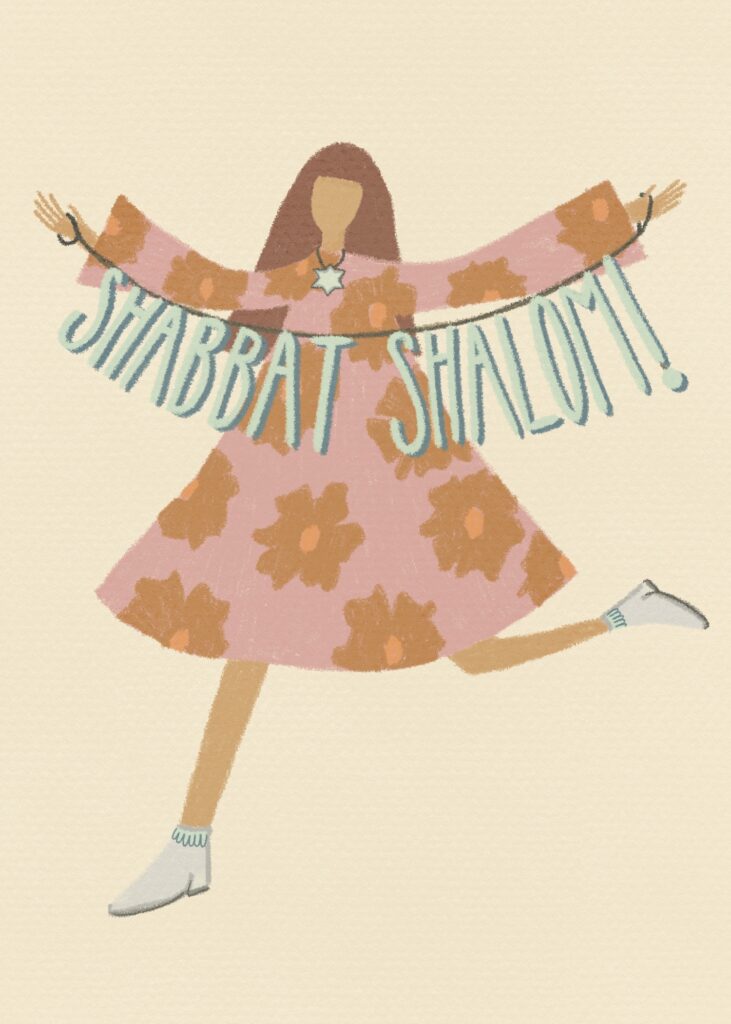 Photos: Courtesy of Sarah Heller