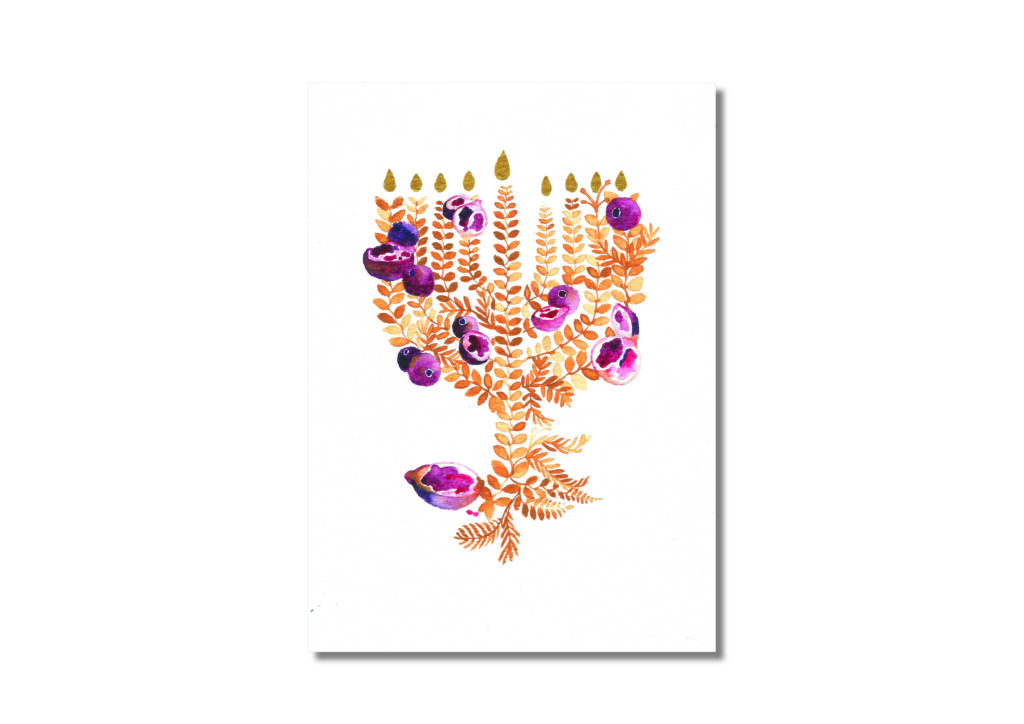 Photo: Courtesy of Naomi Cohen
Tell us a little bit about yourself and your background.
My name is Naomi, I am on a wild creative journey exploring natural motifs in Judaism, particularly the pomegranate – an auspicious symbol of fertility, positive attributes and deeds, and with a silent but regular present in the Hebrew Bible. I grew up in Spain and currently work in London, UK.
What inspired you to become an artist?
I have always loved visual art; my background in architecture has recently led me to explore painting at different scales, different modes of 2D representation to illicit different feelings.
What is your specialty?
I enjoy painting in watercolours and inks, but also thoroughly enjoy digital art and graphic design.
How and where do you work?
I work wherever I'm inspired; from my bed, to the floor, my desk, an airport… I find the best space to work is wherever the creative spark can be felt.
Where do you take your inspiration? Are you pursuing any themes?
I am inspired by my Sephardi heritage, by recurring motifs in the Hebrew Bible…but most importantly, I am inspired by other people. A good conversation, a meaningful experience, often leads me to create a visual response. The motif I most often return to, though, is the pomegranate. I never tire of painting them.
Do you do bespoke work?
I do bespoke work! I love hearing other peoples' inspiration and channelling that into my own style to create something truly collaborative.
What projects are you currently working on?
I am currently reading Pirke Avot (Ethics of our Fathers), which always inspires me. Maybe something based off a chapter of the tractate…!
What is or are your favourite items in your current collection?
I love them all! They all have a very special meaning to me. If I had to choose a favourite, it would be the first pomegranate I ever painted, about 3 years ago, which I gifted to a very special soul.
How do you know when a piece is finished?
When I no longer visit the painting in moments of procrastination, I know the painting is finished.
What was the first artwork you ever sold?
I honestly cannot remember! It may have been a portrait of a gadol.
Which project have you enjoyed working on the most so far?
Every project brings with it a unique kind of enjoyment. The projects I enjoy the most, though, are usually the most spontaneous.
What do you want to achieve with your work and what are your wishes for the future?
I hope I will always paint, at every chapter in my life, and I hope that one day I'll be able to look back at my work and trace the line of inspiration to my present. Also, I always hope to make people smile with my pieces.
Where can we find your work?
I love posting my work and process on Instagram, so check me out there! I'm also on Etsy as Prints by Naomi C, and personal website to follow!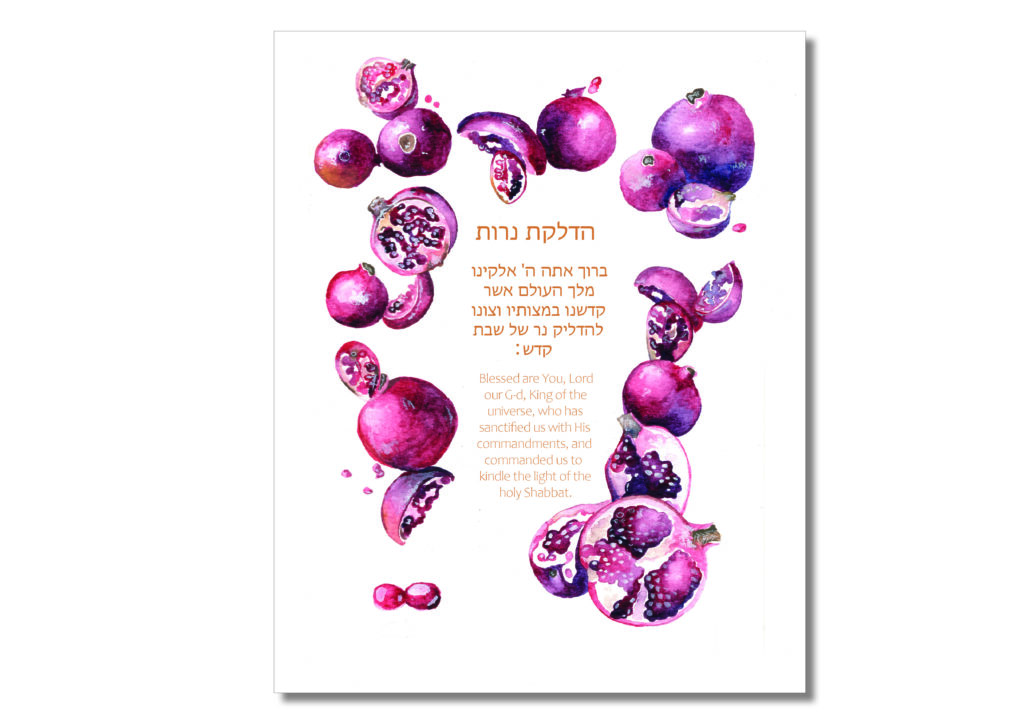 Photos: Courtesy of Naomi Cohen