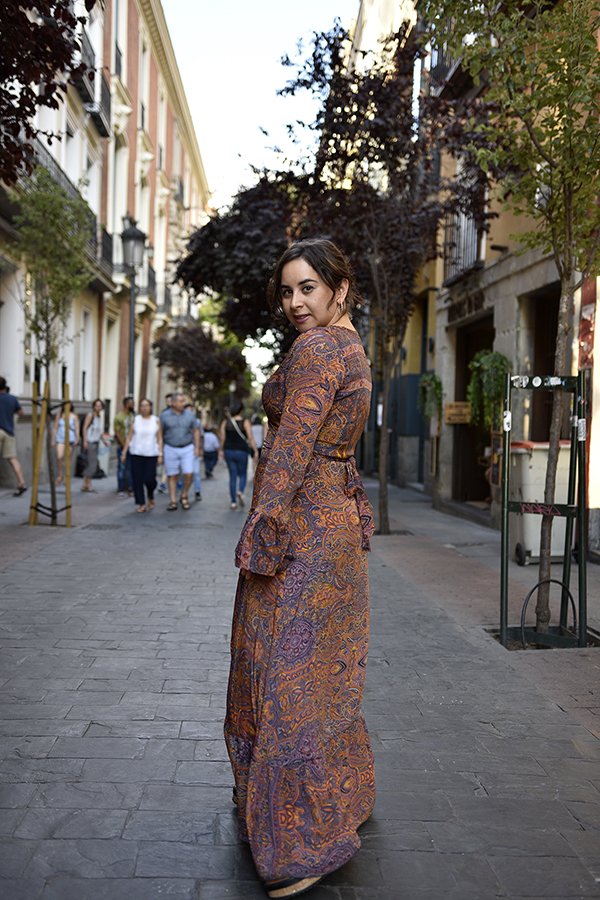 With roots in fine art and Judaic studies, Melody has been making art since childhood. When she is not working on her art, she is either planning her next best project, learning how to become a better person, and spending time with her favorite people. Her goals with her art is to express herself and enlighten others to find meaning and purpose in their own lives.
Melody is a Los Angeles native who has found her love for the arts early on. She graduated with a BFA in Illustration design in summer of 2011 and went on to study in an all-women's seminary in Jerusalem thereafter, where she delved into the meaning of what it is to be a Sephardic Jew.
What inspired you to become an artist?
It all started from early childhood, and as I got older I would enter all the art competitions in school and win awards. My classmates and brothers would also always ask me for artistic guidance on their school projects. Upon graduating high school, I immediately got accepted into art and design school, which has propelled me on this never ending, eye opening path to not only art making but seeing the art and Godliness in the details.
What is your specialty?
My specialty is silhouette art and papercuts, although I do watercolor and gouache paintings from time to time.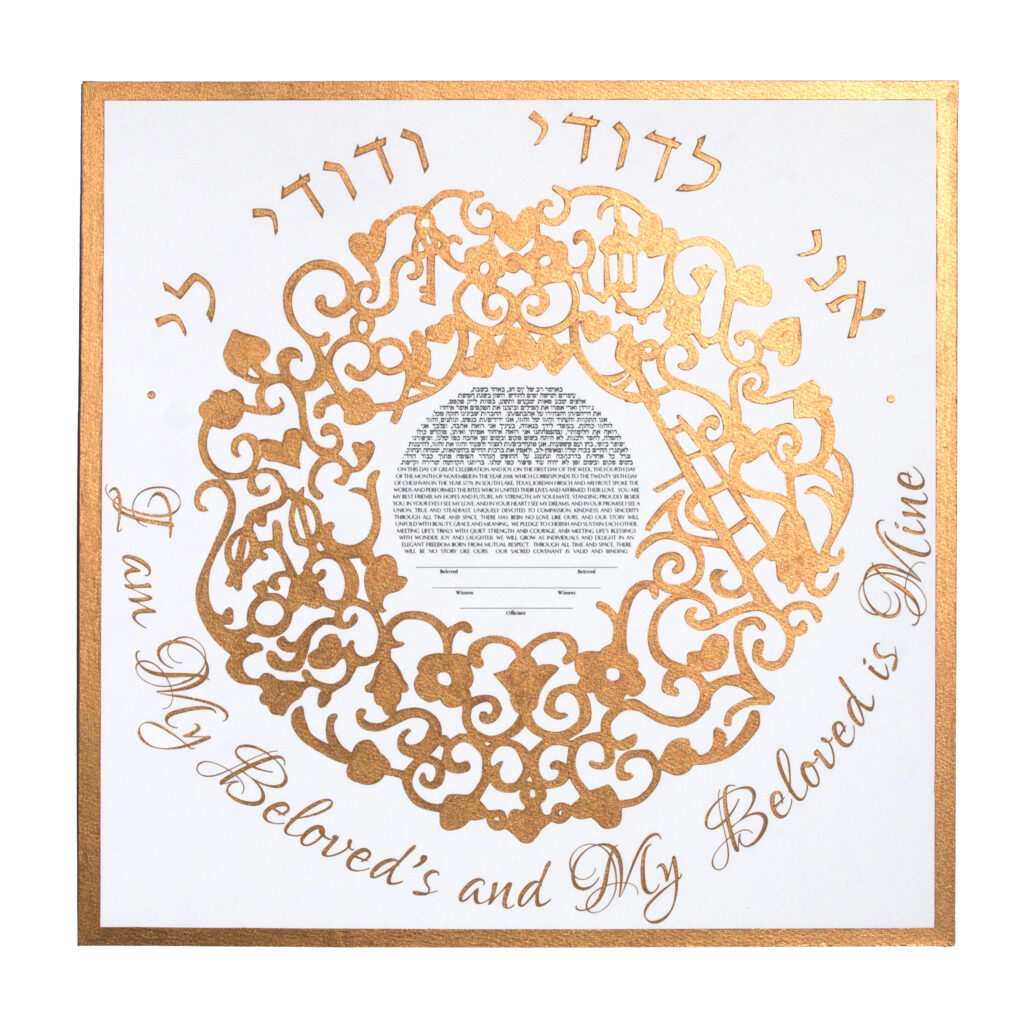 How and where do you work?
I mostly either work from home or a low key café. The ideal would be to get together a select few friends and I and have an art night. Nothing like making art with the right company!
What is the most indispensable item in your workshop?
My most indispensable item in my workshop is ink and paper. My second most indispensable item is my subscription to the Adobe Creative Suite, which allows me to take whatever I do with ink and paper by taking it to the next level.
Where do you take your inspiration? Are you pursuing any themes?
I draw inspiration from nature, travelling, other artists, Judaic motifs, the weekly Torah portion, and above all, my raw imagination which holds the key to intuition.
What projects are you currently working on?
Projects that I am currently working on are turning sketches I have made within the past few years into actual artworks. The more sketches I transform into a tangible reality, the more empowered and confident I feel about my ability to tackle any idea or thought that comes to mind. I may come up with an idea from years ago only to recreate it now with the new techniques and perspective I have acquired. Other projects that I am working on include improving my main site with a facelift, book making, and possibly even switching gears to try something new by teaching art.
What are your favourite items in your current collection?
A few of my favorites are "Vineyard Vista", "Winter Wonderland Aisle" (custom painted), "Garden Flow" (custom painted), and "Silhouette of a Daydream" (hand painted). The artworks I tend to love most are the ones that use more than one technique/ material. In the artworld those types of artworks are coined as "mixed media", and they are always unique and original.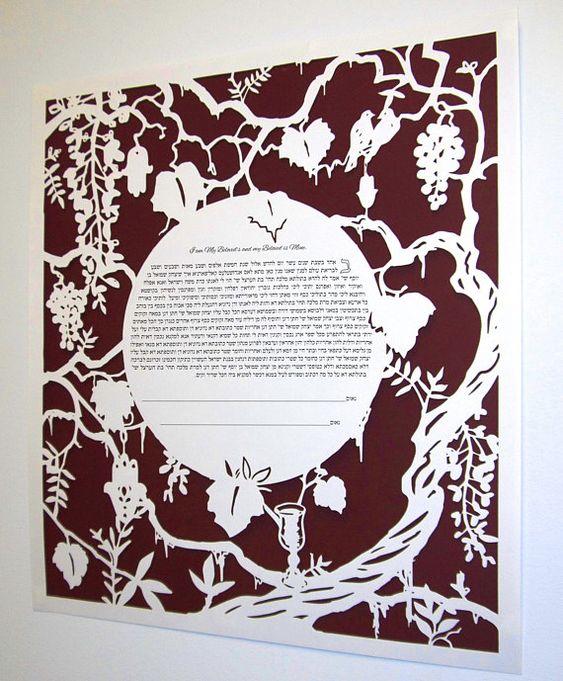 How do you know when a piece is finished?
I hold by a philosophy that an artwork is never really complete. There's always more that can be done to improve it. There's also more than one style or medium to bring an idea or sketch to life. Since I hold by the saying "better done than unfinished", I believe it is complete as long as the artwork overall sings to me when I step back from an arm's length distance to view it from a wall. It is a plus when my clients send me photos of themselves with the artwork alongside them and a smile on their face.
Do you do bespoke work?
I do bespoke work, and that ends up being some of my best artwork. Aside from drawing inspiration from nature and other sources, one of my most important sources for artistic direction is my clients. The client has unique insight to offer that no company or art class has.
What was the first artwork you ever sold?
The first artwork I have ever sold was a commissioned painting back in the summer of 2007 after my first year of college. My client, who is related to me through marriage asked me to paint her a photograph of another painting for her husband's birthday. As far as the ketubah goes, the first one that I have ever made one was for my brother, which took me about eight drafts until I reached the final sketch, molding it into a bespoke ketubah that my brother and sister in law would cherish for the rest of their lives.
Which project have you enjoyed working on the most so far?
The project I've enjoyed working on most is creating the latest edition of my ketubah catalog. It has been on the back burner for some time since my other client projects are of priority. When it finally arrived to me as a hardcopy, it gave be this sensational rush of wanting to produce more and more.
What do you want to achieve with your work and what are your wishes for the future?
Ultimately I want to achieve a completion of all my preliminary sketches and raw ideas into full blown art pieces. You know, the chicken scratch like ideas that don't make sense when I initially jot them down. I also want to keep getting invited to my client's weddings (pun intended)! My other big goal is to write an autobiography on how I arrived at what I am doing now and possibly even give talks on inspiring others to follow their dreams and get in touch with their intuition. Even if my audience is not artists, I want to encourage others to develop an appreciation for art.
Where can we find your work?
Instagram: https://www.instagram.com/ketubahs_by_mm/
Pinterest: https://www.pinterest.com/melodyillustrates/
Facebook: https://www.facebook.com/ketubahsbymm/
Website: www.ketubahsbymm.com
Etsy: https://www.etsy.com/shop/Illustrationsbymm