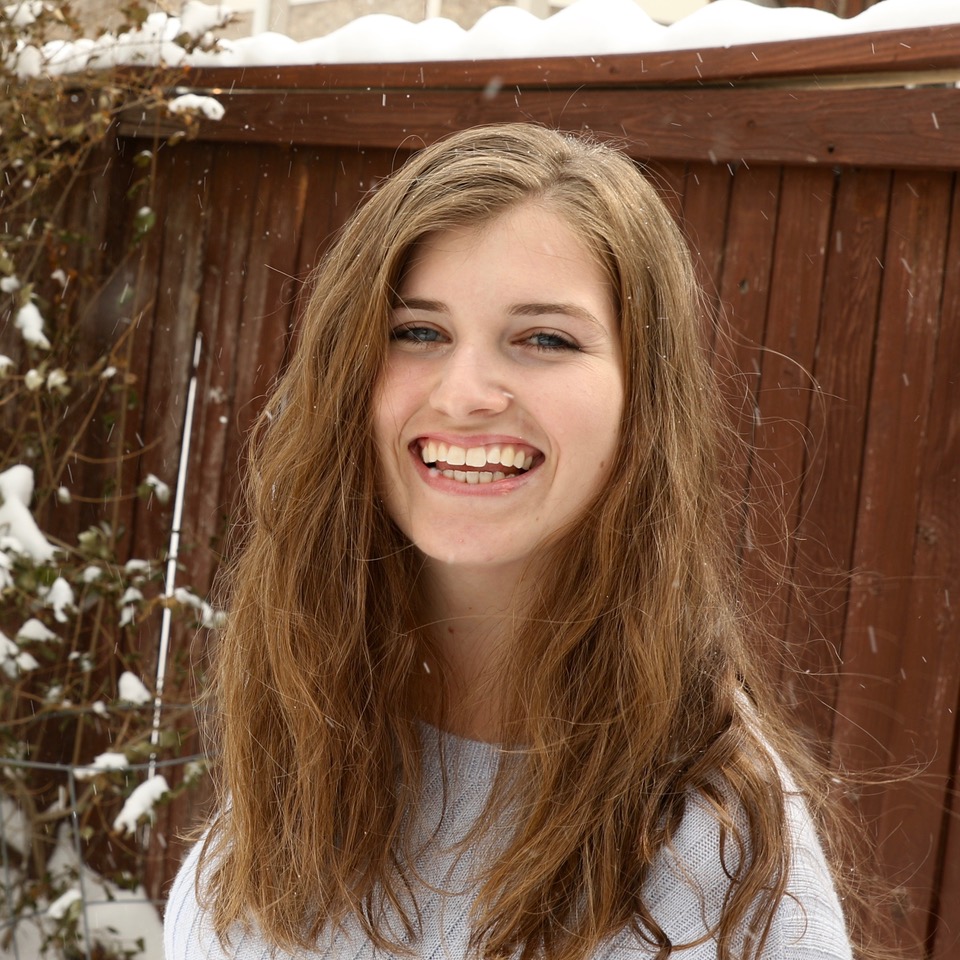 Photo: Courtesy of Maya Parkoff
Tell us a little bit about yourself and your background.
I grew up in Dallas, Texas, which is where I first became interested in art- my parents were so supportive and enrolled me in painting lessons when I was 9. I spent a couple of years in Israel after high school, and I currently live in Colorado. I have a B.S. in Judaic Studies, but I work professionally as a photographer.
What inspired you to become an artist?
I wish I had an inspiring story, but I wanted to become an artist when I was 5 years old, after watching a movie where the main character had a magical paintbrush. I just fell in love with the idea and needed to find myself a paintbrush immediately. And the paintbrush did not disappoint- painting always feels like magic.
What is your specialty?
I mainly work with acrylic on canvas, as that was what I was trained with, and it's the most natural for me. But I love oil and watercolor too! I began learning digital art about a year ago, and it's something I'd like to get better at.
How and where do you work?
I work from my bedroom! I have an art desk that can be used standing or sitting (I have yet to invest in a real easel), and I have a cute little cart that I use for all my materials.
What is the most indispensable for you?
Good lighting. It makes such a big difference for the work and for my mood. Happy, positive, sunny vibes!
Where do you take your inspiration? Are you pursuing any themes?
I get inspiration from Pinterest, my Siddur, and the outdoors. I do a lot of work with excerpts or quotes from davening, phrases that I just find so beautiful and want to make visually beautiful too! I'm not working on any specific themes now, though I am currently planning a series.
Do you do bespoke work?
Yes definitely!
What projects are you currently working on?
I just finished a commission for a friend to hang above her candlesticks for lighting Shabbat candles- Hadlakat Neirot pieces are one of my favorites! It's such an important place in the house to make beautiful and personal, I'll never get tired of it.
What are your favourite items in your current collection?
I have a bunch of favorites! I have a painting of the Western Wall that I love, it's an oil piece that just brings me back to Jerusalem. I also have a splitting of the sea painting that I love- every Jewish artist must make one at some point, right? It's a rite of passage for sure.
How do you know when a piece is finished?
I never do. I'll genuinely work on a piece forever. I have to just decide that it's done.
What was the first artwork you ever sold?
I'm pretty sure my first sold artwork was when I was 10 years old, and my grandparents bought it. They've always been big fans of my work, and I love them for it. It gave me so much confidence to continue painting.
Which project have you enjoyed working on the most so far?
I have a new piece made with acrylic paint and a palette knife, instead of paintbrushes, and it was immensely fun to work on! Such a different experience than paintbrushes.
What do you want to achieve with your work and what are your wishes for the future?
My goal is to just be able to do what I love! Using my love for painting to make other people happy. That's the dream.
Where can we find your work?
Instagram: https://www.instagram.com/maya_parkoff_art/
Etsy: https://www.etsy.com/shop/mayaparkoff
Email: mayaparkoff.art@gmail.com
Photos: Courtesy of Maya Parkoff