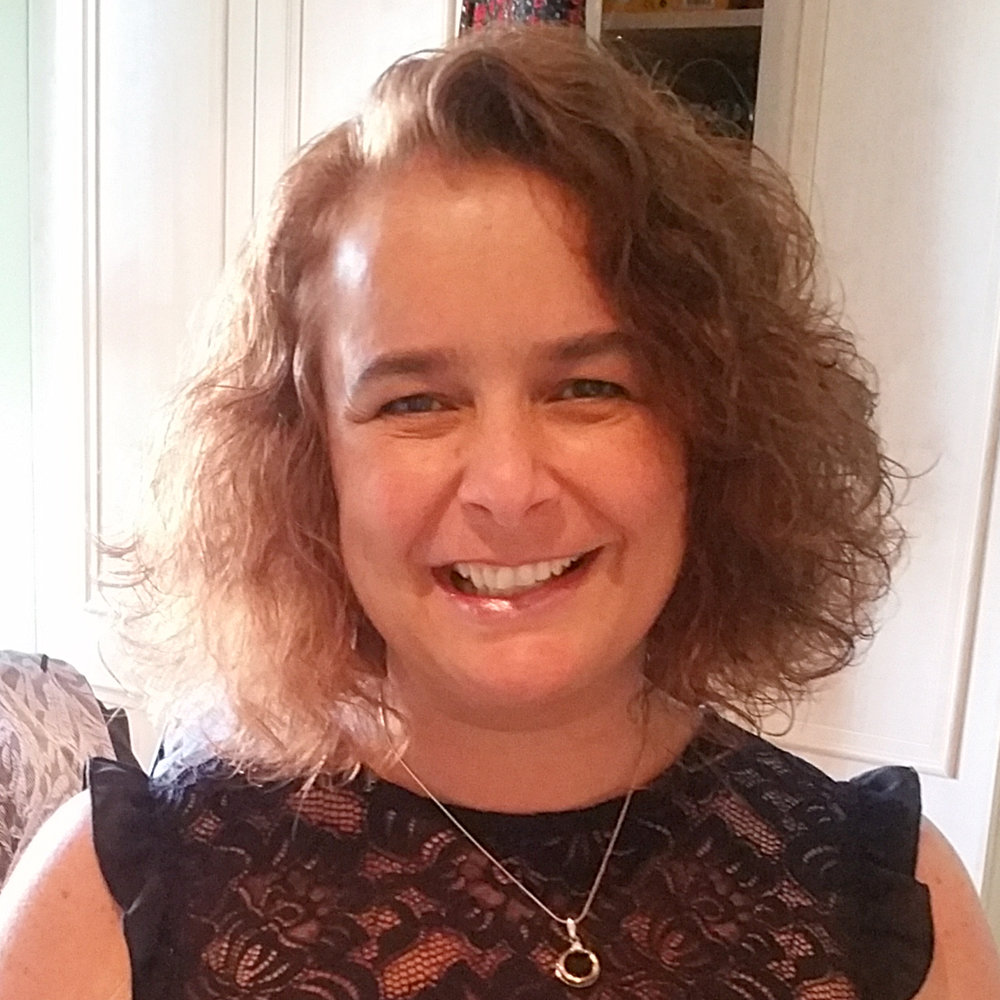 Lisa Isaacs is a papercut artist living in Modi'in, Israel. She has a background in graphic design, but these days she spends much of her time cutting paper to make papercut pictures, customised cards in English and Hebrew and guest books for Bar and Bat Mitzvahs and other special occasions. Lisa holds a BA (Hons) in Graphic Design from Liverpool John Moores University's School of Art and Design. She sells her pieces locally and also ships overseas.
Tell us a little bit about yourself and your background.
I grew up in the small Jewish community of Hull, England and made Aliyah in 1995. I met my British-born husband in Israel and we have two teenage sons, one of whom is about to enter the Israel Defense Forces.
For as long as I can remember I have been busy with my hands, crafting and making things. As a youngster I knew that I wanted to be an artist for a career. There was never a question in my mind of anything else. I have my degree in graphic design and before the boys came along I worked as a graphic designer and art director, and often made cards to send to family and friends. When my last 'office job' came to an end in 1998 my husband looked at some of my cards and suggested that other people might buy them. I approached a local store who immediately took them on, and from then onwards my days have been spent cutting, sticking and making my papercut cards, guest books and pictures!
What inspired you to become an artist?
I never really made the decision to become an artist. It just happened. I have always loved creating things and a career from it simply followed.
What is your specialty?
I make customised cards in English and Hebrew for every occasion. Local people know me as "The Card Lady". I also create guest books for Bar and Bat Mitzvahs, weddings and other special occasions, papercut pictures and custom artwork for invitations.
How and where do you work?
I work from my home based studio, which is set up as my own space but also happens to be our spare bedroom. When my father comes to visit us, he is used to me drawing, cutting and sticking at my desk whilst he sleeps!
What is the most indispensable item in your studio?
Good lighting is important. I cannot produce pieces that I am happy with when I can't see what I am doing! Sharp blades for my knife produce the clean look that I want. A great mix of coloured papers is also essential.
Where do you take your inspiration? Are you pursuing any themes?
I am inspired by things I see around me, by images I see in books and magazines, and by the beautiful and inspirational work of others that I see these days on the web. It encourages me to go one step further and come up with something new and that little bit different.
What projects are you currently working on?
I receive orders for my customized cards almost daily, so there is always a card to work on. The albums and pictures take longer to create, so there is always something on my desk.
What are your favourite items in your current collection?
I have made so many customized cards over the years that it is hard to keep track of them, but of course the ones that mean the most to me are the ones I have made for my own family. My sons have received a special birthday card handmade by Mum every year since they were born.
Cards aside, I am very proud of my Handcut Hebrew Papercut Initials.
I enjoyed creating the artwork for my own boys' Bar Mitzvah invitations and several other youngsters since then.
How do you know when a piece is finished?
A piece is finished when I do not want to add anything more to my design and I feel that the customer will be happy with it. However, as an artist, I am not sure anything is ever completely finished. Some pieces can always be tweaked for another time.
Do you do bespoke work?
Almost all of the cards, guest books and pictures I create are bespoke. I do create some holiday-themed cards, mostly for the Jewish holidays, but even then, each one is handmade and so quite unique.
What was the first artwork you ever sold?
I remember that a teacher in High School asked me to draw a picture of a duck for his wife and I was paid for the piece. Other drawing commissions followed. I cannot honestly remember the first papercut piece I sold, other than those first cards that I sold to the gift store in Jerusalem.
Which project have you enjoyed working on the most so far?
I have many favourites but one that stands out is the papercut I made for a customer in the US whose mum adores papercuts and whose Hebrew birthday falls on Rosh Chodesh. You can find the design here.
What do you want to achieve with your work and what are your wishes for the future?
I want to continue to create my papercut art and to keep hearing that the receiver was so happy with it that he/she framed it for the wall. I would like to keep adding new items to my online shop and perhaps start working on more wall art and some bigger pieces. The biggest dream would be to see some of my art in an exhibition!
Where can we find your work?
My Etsy shop
My blog