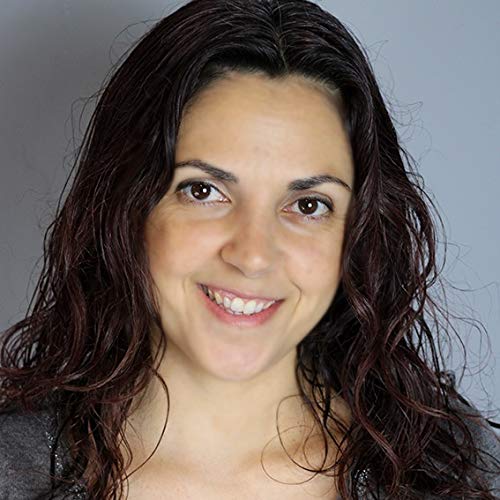 Photo: Courtesy of Lilac Zohar Salman
Tell us a little bit about yourself and your background.
My name is Lilac Zohar Salman; I am a painter and a graphic designer.
Since I was a small girl I was interested in art, of any kind. I participated in many classes, from dancing to sports, but always came back to art.
In 2017 I opened my first Etsy shop and tried to learn through work how to manage the shop. I am trying to learn new things every day, so even today I am experiencing in many methods of art: I paint with acrylic, watercolours, pencils and with a digital pen. I am also taking photos of nature and work it into my form of art.
What inspired you to become an artist?
It was something I always dreamed of, since I was a little girl.
As a teenager I was inspired by the great art of Renaissance, I studied the history of art and I really thought classic art is amazing, it is so real, so detailed and clear, during that time my desire for art and to becoming an artist got stronger.
What is your specialty?
My passion at the moment is digital art, but I keep experimenting and learning new arts every day.
How and where do you work?
I work from my studio at home.
What is the most indispensable item in your studio?
I use brushes, acrylics and watercoolers for painting, and I also really need my computer and printer so I can print my art.
Where do you take your inspiration? Are you pursuing any themes?
I am inspired by nature, I live near the ocean, and always amazed by the changing "modes" of it, it's a very powerful yet peaceful place for me.
In addition, I truly love plants, I love finding unique and special plants, flowers, and trees as I walk around.
I think we are all missing a lot while we are rushing towards our assignments and work, family, and friends, if we could pause and look around for a few minutes, we will notice the great nature around us, that we can find peace in.
Do you do bespoke work?
I do have some personalized prints.
What projects are you currently working on?
Currently I am working on a nature piece.
What is your favourite item in your current collection?
It is hard to choose, but I think my favourite one is a mermaid tail canvas. I think that as adults, we hardly get into imaginary worlds and when I look at this piece, I can enter a magical world of mermaids with colourful watercolours that brings out the positive sides of me.
How do you know when a piece is finished?
When I feel complete with it.
What was the first artwork you ever sold?
A sunset landscape canvas 80 x 120cm.
Which project have you enjoyed working on the most so far?
A year ago, I worked on botanical artworks.
I really enjoyed that project, I simply walked around and searched for the most unseen flowers and plants, the ones no one ever notices and worked them into my own form of art.
What do you want to achieve with your work and what are your wishes for the future?
I would like to inspire people to take a break from daily stress and make them realize that there is beautiful nature around them that we can all enjoy indoors and outdoors.
Where can we find your work?
Instagram: https://www.instagram.com/lilac.zohar/
Etsy: www.zoharlilac.etsy.com
Pinterest: https://www.pinterest.com/zoharlilac/
Photos: Courtesy of Lilac Zohar Salman