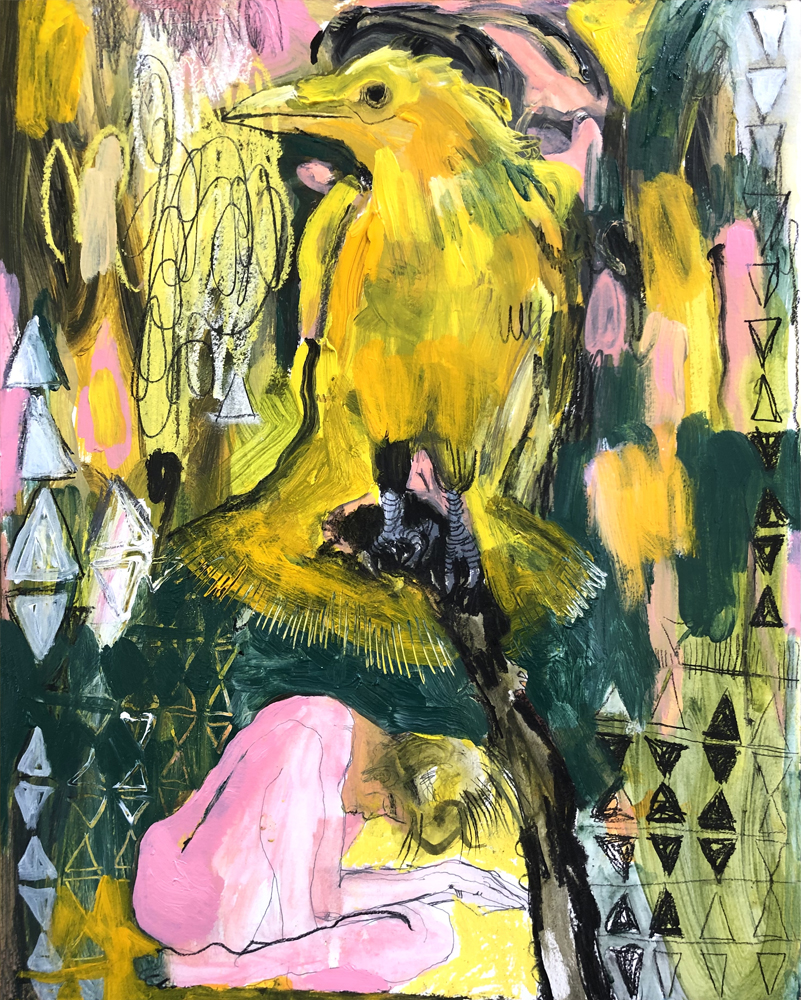 Photo: Courtesy of Ketzia Schoneberg
Tell us a little bit about yourself and your background.
I grew up in San Francisco, the daughter of two artists and a 4th generation artist on my father's side. I learned in the last few years that my great-grandfather had been a painter for the Romanian royal family's carriages, before emigrating to the US in the early 1900's. My grandfather, his son, was also an artist, as was my father, Sheldon C. Schoneberg.
What inspired you to become an artist?
From a very young age I was encouraged by my parents to create art and to become an artist. When I was a child I began drawing with my father in his home studio. After school, he would frequently call me into his studio to draw from the model with him, setting me up with a drawing board, paper, charcoal and pastels that had become too small for him to use. Sometimes we would go out to the windmill in Golden Gate Park, or other beautiful and/or historic sites in the city to paint en plein air together. These were warm and sweet times; my father provided me with a lot of praise and encouragement to pursue my work.
What is your speciality?
I work primarily in mixed-media on paper and canvas, usually employing some mixture of charcoal, pastel, graphite, wax crayon and acrylic. I have been working with images of animals for many years, and in the last year or so have begun to add human figures into my compositions.
How and where do you work?
I work in my home studio, and try to work for a few hours several days a week, whenever time allows. We have 4 sons at home, and it makes for a very busy life.
What is the most indispensable item in your studio?
Charcoal is currently the most indispensable item in my studio. One can move mountains with charcoal.
Where do you take your inspiration? Are you pursuing any themes?
My work explores complex and vital relationships between humans and animals, and offers an engagement with beauty, the erotic, and temporality, where figures participate in exchanges of humour, shamanic transference and intimacy as peers, co-conspirators, paramours, family members and actors.
Animal characters function on several levels in these works. They are avatars – the manifestation of a deity in bodily form; incarnate and embodied, expressions of a person, an emotion, or an idea. They are always close by as the Friend or the Familiar. I also point to our interrelationship with animals, our shared sentience, origins, and futures. Their fate will be ours and our fate will be theirs, particularly in relation to the climate crisis, global deforestation, and species extinction.
Each piece in this series is a self-portrait which engages strongly with the collective and personal unconscious. The works would be incomplete without representations of my Jewish ancestral identity and traditions. The Hebrew iconography in my newest work includes representations of biomorphic menorahs, Hebrew pottery and oil lamps, and repetitive lines suggestive of the lines and fringe on a tallis (prayer shawl).
The question is raised as to why a Jewish woman artist would choose to paint openly eroticized work including the representation of a nude female figure juxtaposed with sacred Jewish objects. The poetic structure of the ways in which I combine these fragments to create novel constructs is itself a form of abstraction, and it honours the complexity of the experience of the divine as well as the impossibility of defining it with reductive clarity.
The erotic and the sensual emerge in these paintings, not separate from but intrinsic to the expansive ecosystem which is sentient life, while the female experience in its depth and breadth plays a primary role. The characters in the series engage in a highly physical expression of exchange with the "other," as lover, mother, friend, and intrigue, swimming and wallowing in that dance.
Do you do bespoke work?
Yes, I do custom work, commissions, with some frequency.
What projects are you currently working on?
I am currently working on a series of large mixed media paintings entitled Everything You Need.
What is or are your favourite items in your current collection?
I finished a piece several weeks ago which I am very happy with. It is a large, 30" x 40" mixed media piece on museum board entitled Noah and Sugar Rush. This work is an exploration of family relationality, and frankly, Love, with a Jewish twist.
How do you know when a piece is finished?
It used to become clear to me that a piece was finished when I became physically tired, or felt that I had nothing else to say in the work. More recently I am returning to the paper and canvas repeatedly, taking imagery out and putting more in, until the piece feels balanced and complete to me, both formally and intuitively.
What was the first artwork you ever sold?
Apparently, I began selling drawings with an off-color subject matter to children in the neighbourhood for a penny a piece when I was 4 years old.
Which project have you enjoyed working on the most so far?
I began working on my series of paintings entitled Kelim in 2020 and have enjoyed creating this series enormously.
What do you want to achieve with your work and what are your wishes for the future?
I am currently an MFA candidate at PNCA in Portland, OR, and expect to finish my degree in 2023. I would like to get a teaching position in higher-ed after finishing my degree. I want to continue to exhibit my work in museums and galleries internationally and am looking forward to pursing international artist residencies as well.
Where can we find your work?
I show my work nationally in galleries and museums, at my Portland, OR studio, through my website and on Instagram (@ketziaschoneberg). I am preparing for a studio visit with members of the Exhibition Committee from the Oregon Jewish Museum currently, and an if possible, an exhibition may emerge from this meeting in the future. I have work at Ernie and Gray Gallery in Salem, OR, and at Grounded Gallery in Portland, OR. I am also participating in a wonderful group show entitled Comedic Pause which opens at PNCA on January 11th of this year.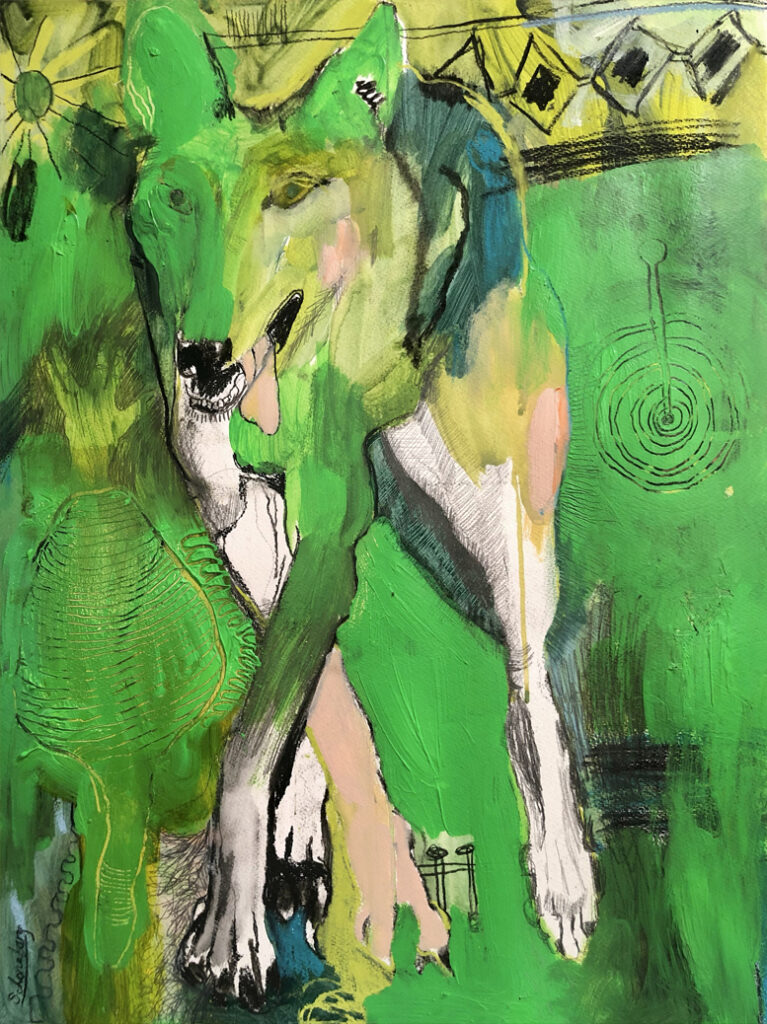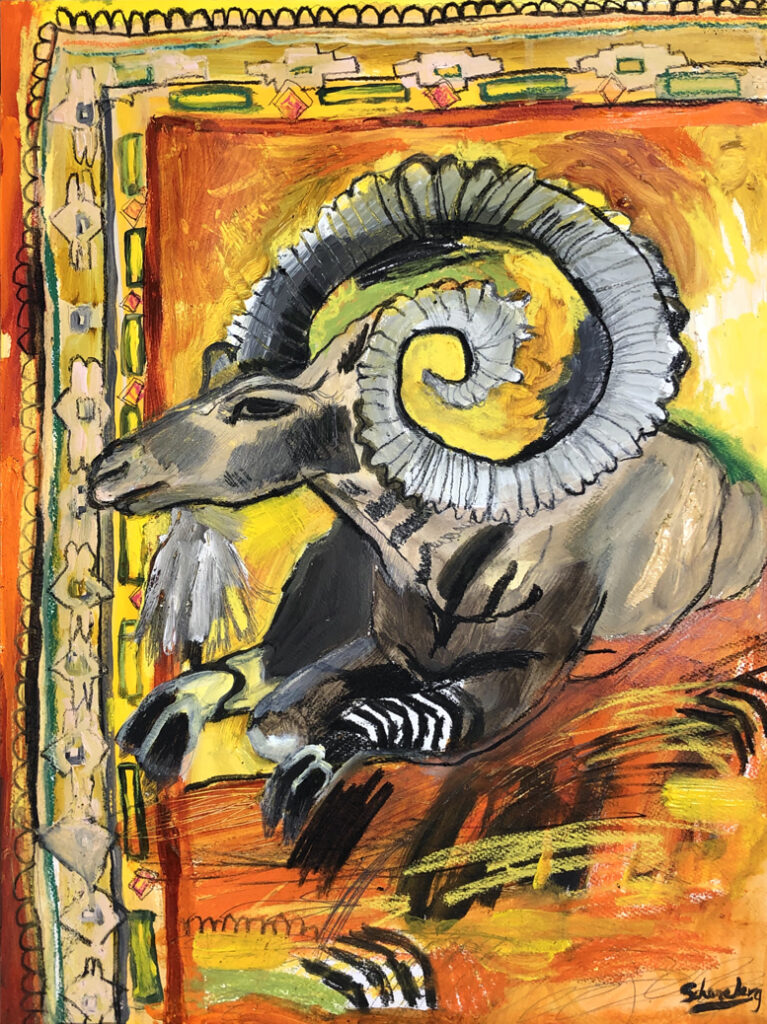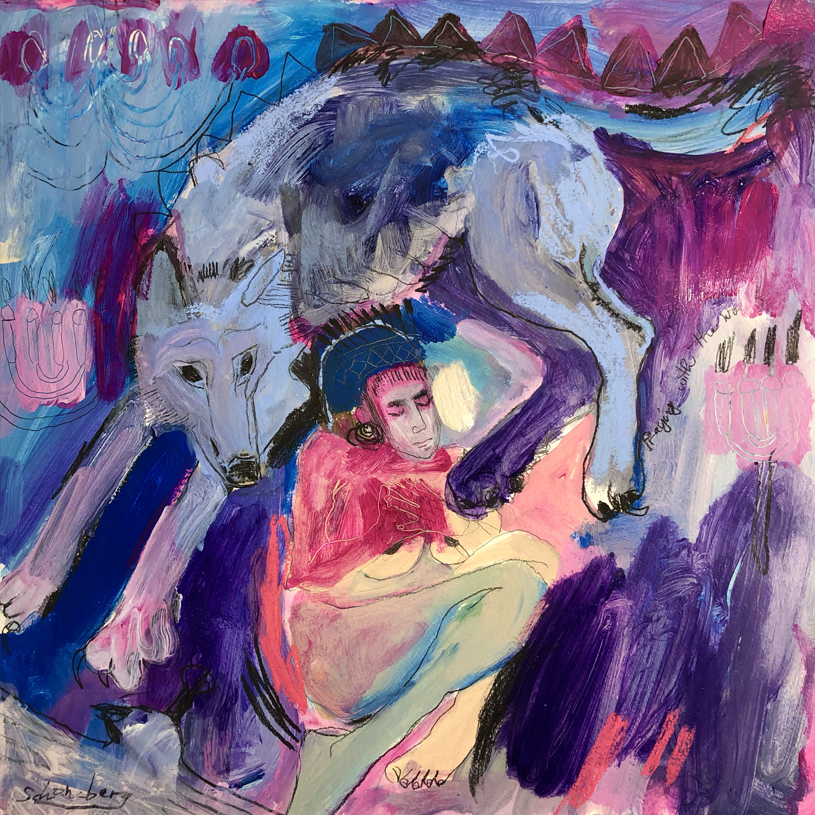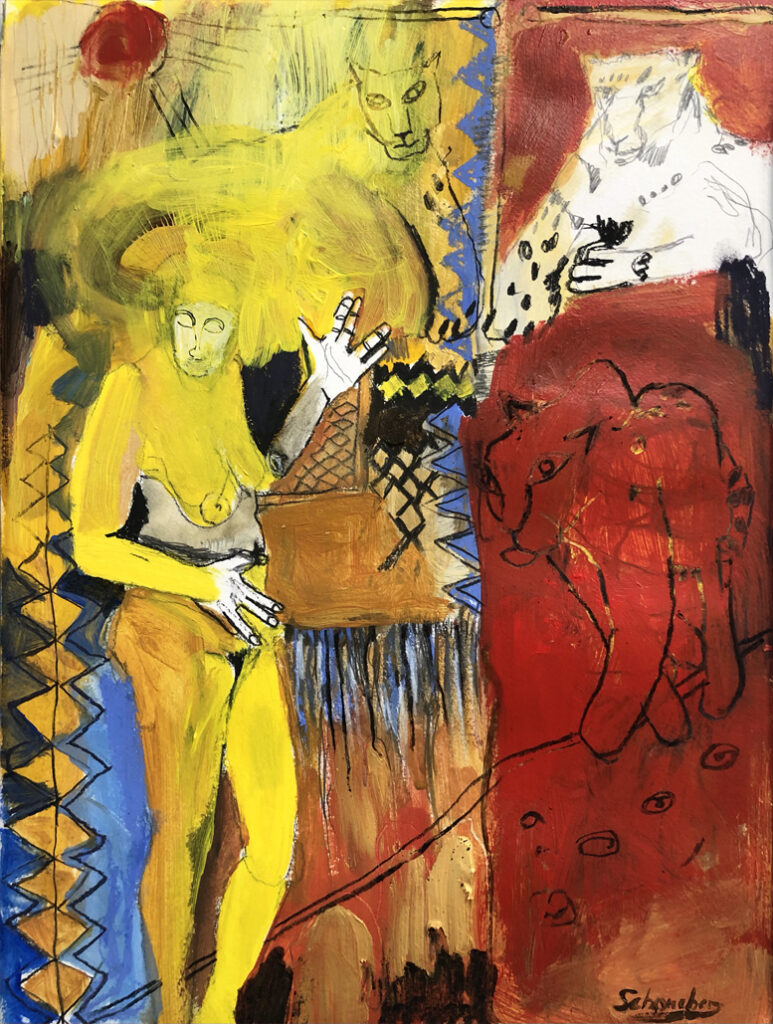 Photos: Courtesy of Ketzia Schoneberg