Photo: Courtesy of Kate Hendrickson
Tell us a little bit about yourself and your background.
In 2018, I converted to Judaism. How I arrived here is a long story. In short, I came to a point in my life where I need grounding. You would think after being welcomed into Sephardic family, celebrating the holidays, and cooking along side the matriarch that I would have considered conversion earlier. After many years and I mean many, the exploration began where I finally found home in Judaism. This journey has influenced the artwork that I am currently creating which I will discuss later in the interview.
I live and work in both Chicago and Sarasota. I earned my MFA from University of Denver and have been a visiting artist at the School of Art and Design of West Virginia University. Currently, I am a Visiting Committee Member to the College of Creative Arts of WVU and an active Creative Consultant in their mentorship program.
My artwork has been included in group exhibitions at Grace Howl Contemporary Art (Sarasota, FL), Bridgeport Art Center (Chicago, IL), ARC Gallery (Chicago, IL), the Art Center of Sarasota (Sarasota, FL) and SPAACES (Sarasota, FL). My work has also been exhibited through Mesh Art Gallery (Chicago, IL ) at Print Fairs at the McNay Fine Art Museum (San Antonio, TX), Minneapolis Institute of Art (Minneapolis, MN), and the Cleveland Museum of Art (Cleveland, OH). I also completed a public commission through Art in Common Places (Sarasota, FL) which was a collaboration with poet, Mary Ladany.
What inspired you to become an artist?
My story was first recorded in autobiography at the age of 11 in which I drew a self-portrait depicting myself sporting a beret and artist's smock. Yes, it seems very cliché, however I still have the book and the illustration that my mother saved. In essence, expressing talent at a young age and with the support of my parents, I never identified as anything else but as an artist.
What is your speciality?
My first love is working on or with paper. I draw. I currently use pastels, graphite and colored pencil to create abstracts. As well, I am experimenting with digital imagery but I have a huge learning curve to overcome.
Where do you take your inspiration from? Are you pursuing any themes?
Who are we? How much do we conceal? My inquiry begins with the history of the Crypto-Jews who outwardly converted during the Inquisition but continued to practice their religion, disguising it ingeniously from the authorities. However despite concealing who they were, bits were still revealed to those who knew where to look. Jews for centuries have concealed their faith by hiding the symbols of Judaism for fear of antisemitism. To this day people still mask who they truly are for fear of rejection.
My artwork explores and reconciles feelings of discomfort within revealing that Judaism is the faith I has chosen. How much do I reveal? As you look closer at my works on paper, you will see that there are pieces of concealed Hebrew words peaking out and revealing themselves from their surrounding abstracted urban and natural environs. I hope that the personal inquiry within my drawings will help everyone feel more comfortable proudly expressing who they really are.
Do you take on commissions and create bespoke designs?
Yes, I do commissions and commissioned works are unique to the specific project. I enjoy collaborating with the collector or organization.
Which project have you enjoyed working on the most so far?
I must say there are several stands outs and each is unique. Mentoring art students through helping them find their path in the art world has been an amazing two way street. The Art in Common Spaces collaboration with poet, Mary Ladany has brought art & poetry to a public that wouldn't have seen it otherwise. One highlight commission was for a collector who lives in a marvelous Mid-Twentieth Century home. It offered the perfect backdrop for my work and it was fun working with that collector.
What do you want to achieve with your work and what are your wishes for the future?
As mentioned in a prior question, my hope is to help everyone who views my artwork feel more comfortable proudly expressing who they really are. As to my wishes for the future, it is all about the above hope.
Where can we find your work?
website: https://www.katehendrickson.com
Instagram: @katehendricksonartist
https://www.instagram.com/katehendricksonartist
Facebook: https://www.facebook.com/katehendricksonartist
Mesh Art Gallery (Chicago): https://meshartgallery.com/collections/kate-hendrickson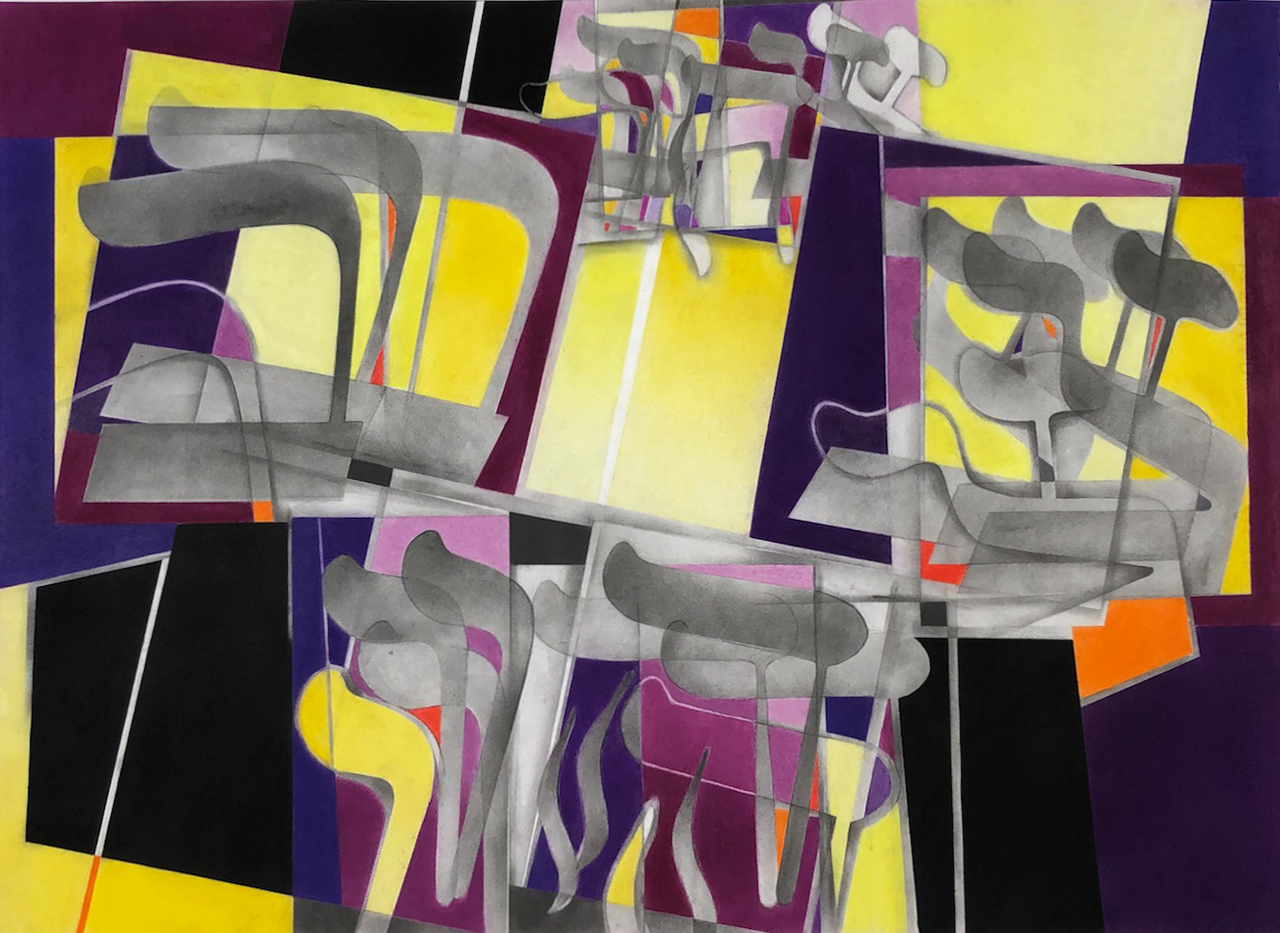 Photos: Courtesy of Kate Hendrickson