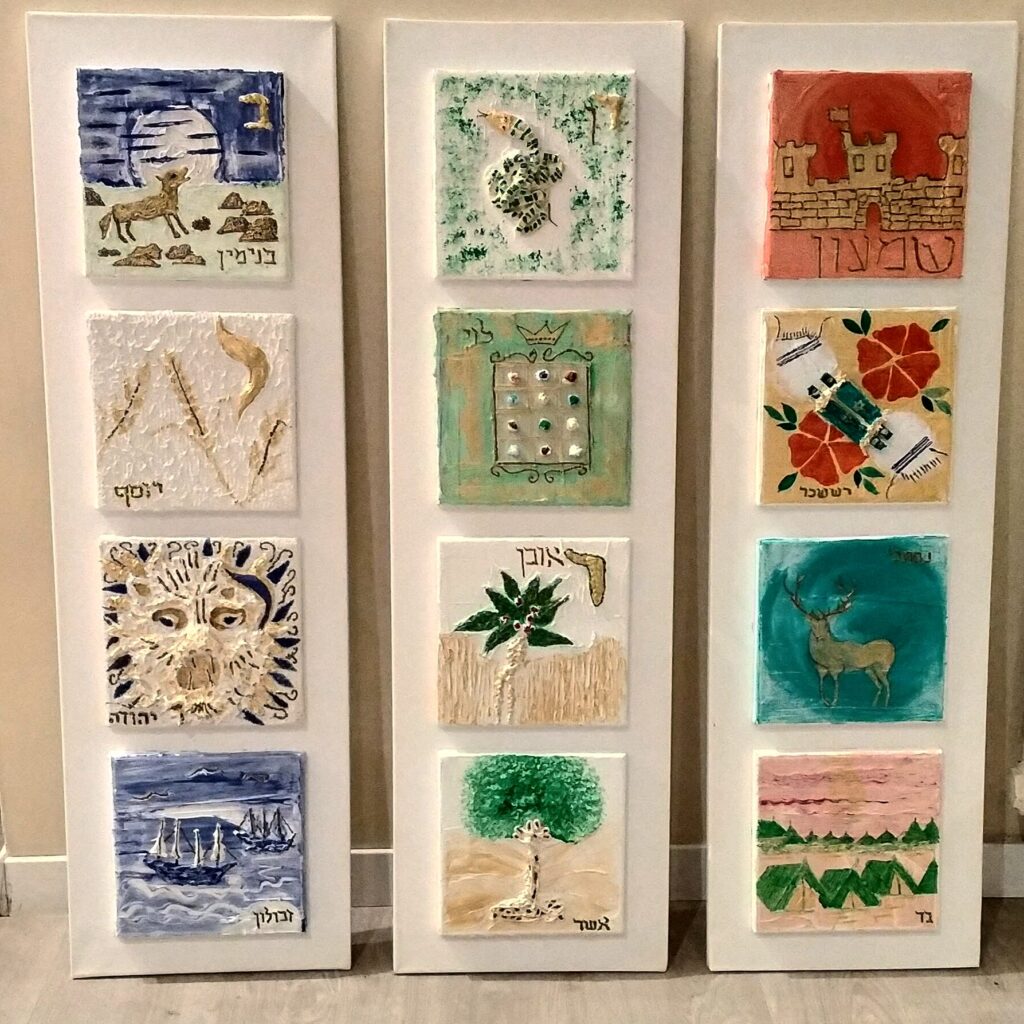 Photo: Courtesy of Hannah Spitz
Tell us a little bit about yourself and your background.
I was born in Rome on July 15th, 1962 in a traditionalist, but not observant Jewish family. I attended the only Jewish school in Rome until my second year of high school. I wanted to go to an art school, but in the 80s it wasn't as easy as it is today. My parents were opposed, as they saw an art school as a waste of time, not to mention an environment not suitable to a Jewish girl in the diaspora. So instead, I taught how to make art to myself. I'm constantly on the lookout for new techniques to express Jewish life. Judaism has always been my favorite topic to explore, while also rejecting limits of any kind.
What inspired you to become an artist?
What inspired me to become an artist was a strong inner energy and the desire to transfer it onto a physical space. Creating shapes and colors loops that energy around, giving me inspiration to create again.
What is your speciality?
I don't have one specific style I like to work with, I enjoy experimenting to create emotions.
How and where do you work?
I like working at home, privately.
What is the most indispensable item in your creative space?
My hands, my soul.
Where do you take your inspiration? Are you pursuing any themes?
I take inspiration from my life and its Jewishness. Because Judaism is a way of life, its symbols do reflect our lives. In them we can find a desire to express what we want, what we deal with, the need for acceptance and a desire to change things up completely. Everything in Judaism is ancient and modern at the same time. So modern we can share it through modern art to communicate it and maintain tradition.
Do you do bespoke work?
I made my daughter's wedding ketubah with joy, working with a sofer. I also translated one of my son's dreams on canvas working with acrylics. Realizing works for them was exciting, but I generally find giving my work a monetary value and parting from it difficult.
What projects are you currently working on?
I'm not working on any projects currently, I'm in a phase of collecting inspiration.
What is or are your favourite items in your current collection?
A collection of fine China plates with Passover imagery on them.
How do you know when a piece is finished?
It's never finished! I just decide when it's a good time to part from it.
What was the first artwork you ever sold?
I prefer gifting my work to people I care for.
Which project have you enjoyed working on the most so far?
My daughter's wedding ketubah for sure. The emotional weight of it really inspired me and made me feel extremely connected to the project.
What do you want to achieve with your work and what are your wishes for the future?
I'd like to have my own studio and spend some time in Israel working there.
Where can we find your work?
You can find me on instagram or on facebook.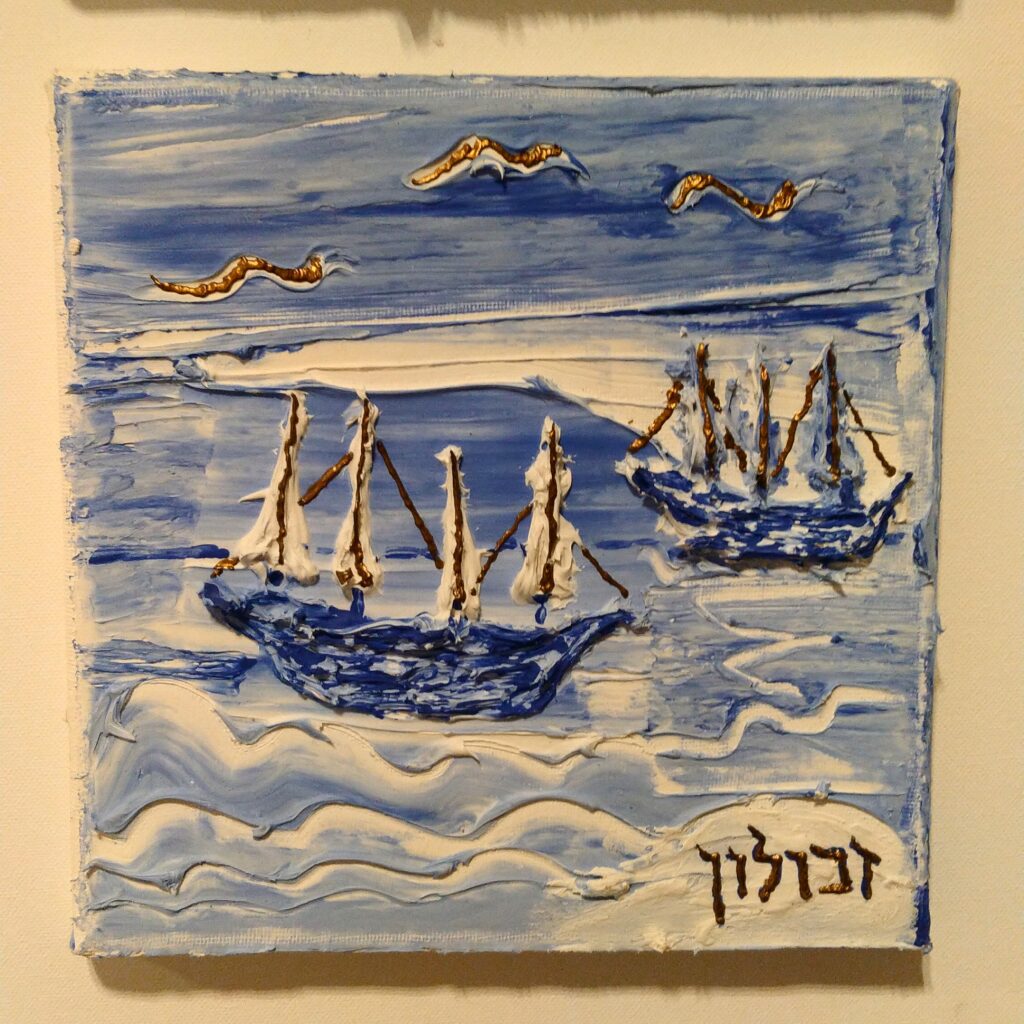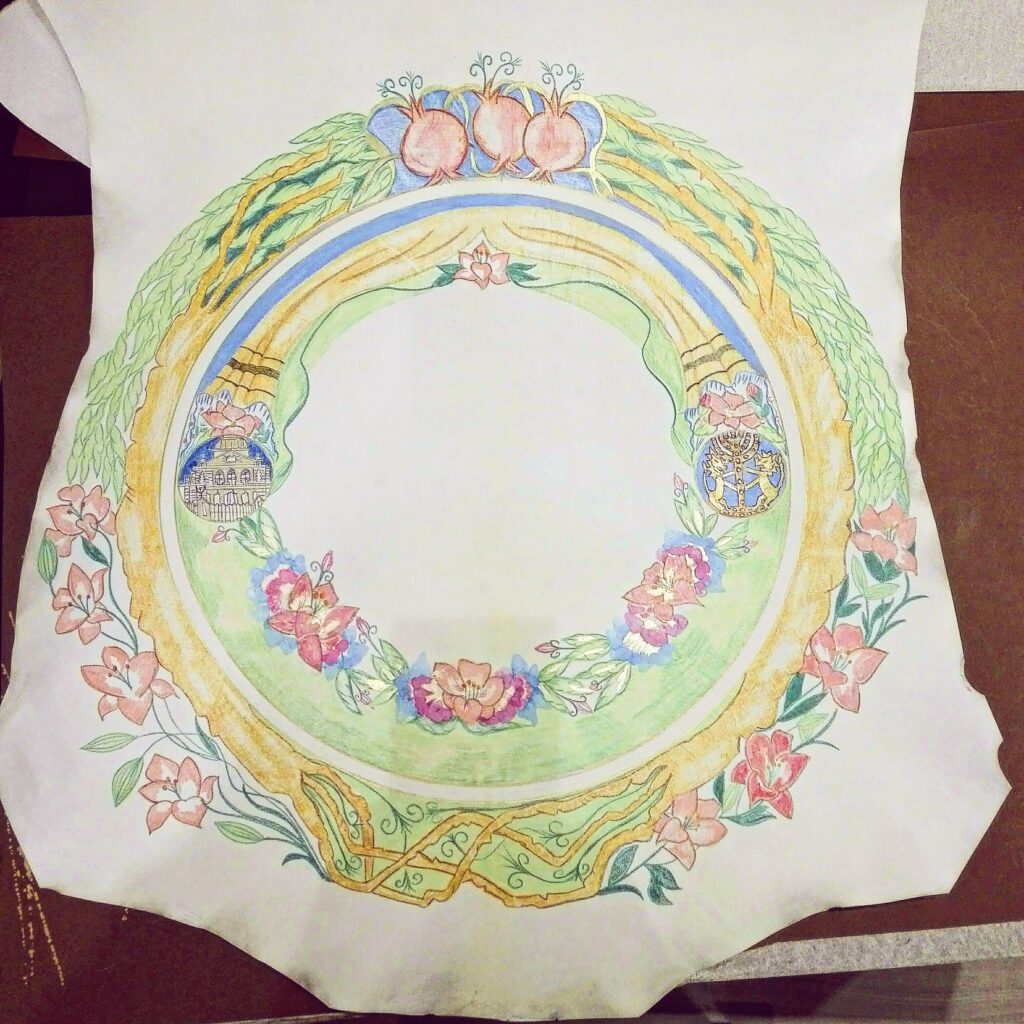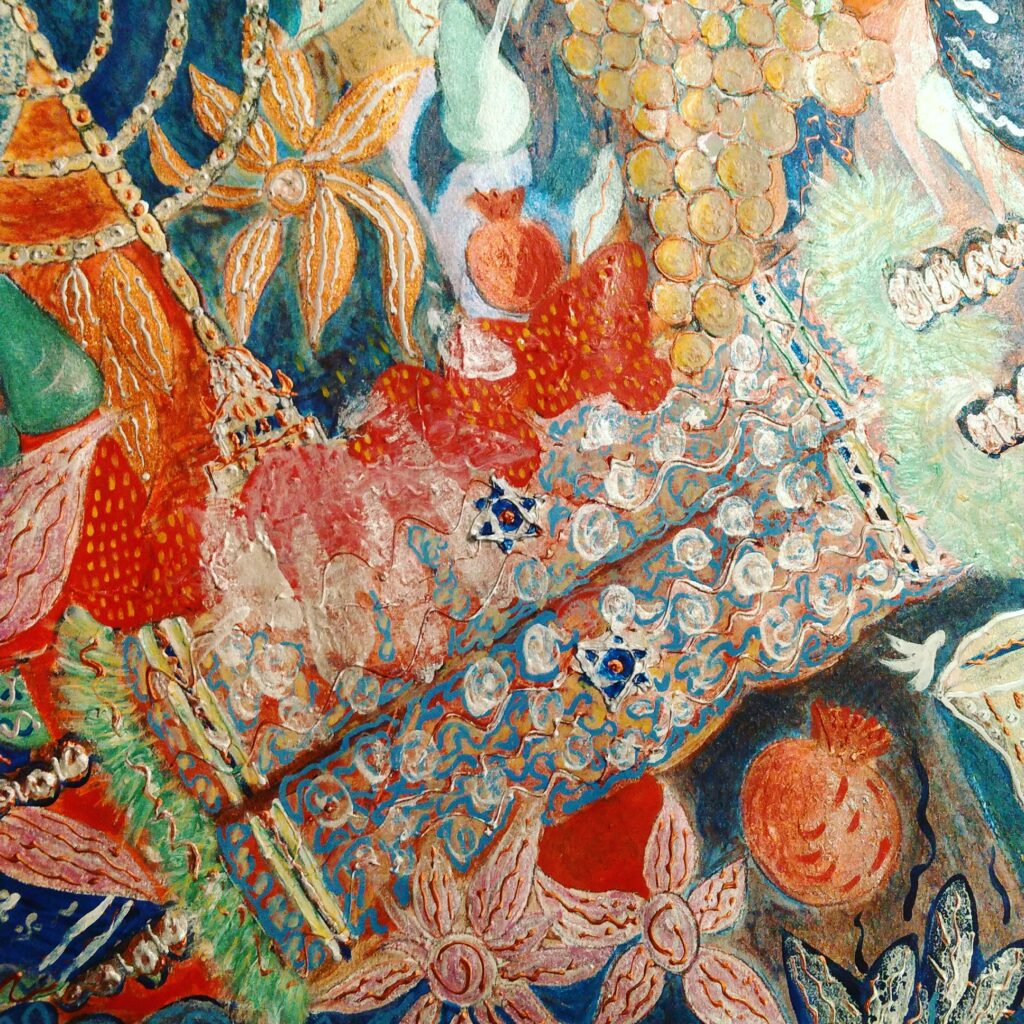 Photos: Courtesy of Hannah Spitz