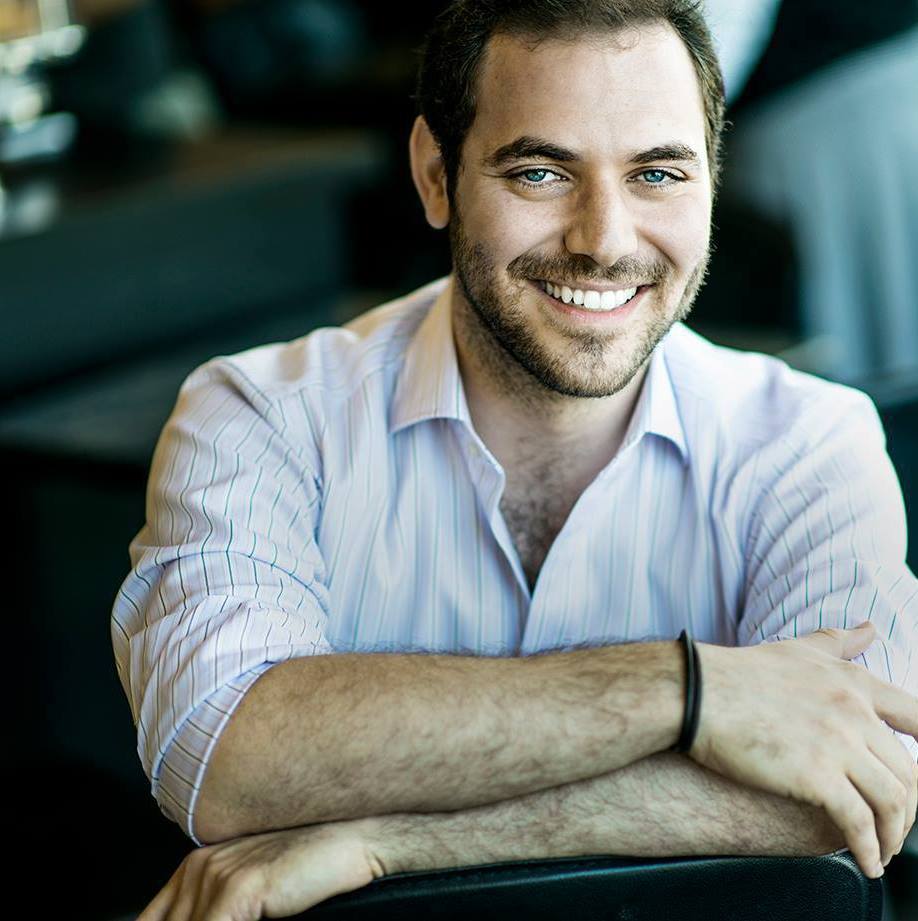 © David Orlansky / Uvtuvo
David is an abstract artist and product designer whose work has been featured in museums, shows and galleries in New York and overseas. He holds degrees in both business and social work, and has founded and built several successful businesses. Drawing from his artistic skills and business savvy, David manages and executes operations at Uvtuvo on multiple levels, including design, development, marketing, sales, finances and logistics.
Tell us a little bit about yourself and your background.
​I grew up in Brooklyn, NY and lived there until this summer when I moved further upstate with my family. I've worked as a professional drummer/percussionist for the past 22 years, and began producing visual art, paintings, product design and graphics work around 10 years ago. My artistic journey is an ongoing one and is manifest in my work at Uvtuvo in so many ways. I've formed a deep desire to create artful objects which are inspirational for others as they are for me, both in their elements of design as well as in their functional usage. My philosophy includes an intense focus on creating a beautiful home environment, which heightens ones senses and creates a focus on thought as well as action, both of which create deeper meaning in our lives, especially when applied to halacha. I founded Uvtuvo to further my passion for producing beautiful home decor, modern Jewish gift items and judaica designs. The studio was joined by my brother, Steven, and now operates by this team of brothers with a unique vision; to create modern Judaic art that can be used in daily living, bringing joy to life and the home. With backgrounds in traditional and abstract art, Judaica, architecture, business, psychology and marketing, Uvtuvo strives to take Judaica and home decor items to the next level.
What inspired you to become an artist?
I like to think that we don't become artists – We are all creative artists from birth. The channels of art and creation, which we foster in ourselves, pave the path we can continue to build on artistically. We have innate wellsprings of creative energy, and if we don't quash it, it will continue to flourish in whatever inventive mediums we choose. We are all innovative beings, whether it's the art of conversation, caring, loving, painting, music, etc. I follow the creativity that speaks to me on any given day so that I can remain excited and interested in furthering art in a manner that can be applied to items, which surround us, and hopefully directly make use of while beautifying our lives.
What is your specialty?
Procrastination. Besides for that, I really enjoy participating in all forms of art and expression. I love the technical and detailed process of design, and also the carefree melee of a painted canvas. Variety is the spice of life. Today, I built a snowman with my son, it didn't even have a second stacked sphere but by not picking up my phone to lose the moment by taking a picture of a defined and envisioned result, the quality time spent seeing the flourishing of a child growing up and appreciating life is as artistic as any Da Vinci.
What is the most indispensable item in your studio?
My eyes and heart, closely followed by my pen. Stainless, knurled grip for 5 bucks from Zebra/Staples, has a nice heft and feel you'd expect from a higher end design.
Where do you take your inspiration? Are you pursuing any themes?
Inspiration can be drawn from anywhere, and at any time I might find myself being inspired by a tree, some architecture, my son's projects, or artfully plated food. Overall though, inspiration is drawn from within. If you can close your eyes and visualize the forms of you want to create, with limitless dimensions, those details can then be whittled down to a remarkable image or design that is producible, and hopefully cost effective. Working with engineers and factories to make a design actually work is more challenging and time consuming than developing the initial image, and getting those challenges right is what results in the beautiful details, soft but crisp edges, and holistic creation of a piece of art. Not getting too caught up in the nitty gritty details at first and losing site of the big picture is important to be cognizant of, to me, as the inspiration results in a big picture idea which can then be honed.
What projects are you currently working on?
Uvtuvo recently released a new collection of finishes for our modern netilat yadayim O washing cups, a very carefully conceived sculptural Judaica item. I'm always pondering ideas, and I make it a practice to always create, regardless of whether I plan to market a design. I might draw some sketches with a pen, on my phone, create a painting, 3D model, or engage in graphics work – My most recently completed project was a series of logos for a client. If I'm not playing drums or percussion in studio or at events, I'm dealing with ongoing business sales and future product design, we have some incredible designs for items in development, so stay tuned!
What is your favourite item in your current collection?
It's so tough to choose just one! I really appreciate the simplicity of Uvtuvo's washing cup, its clean design complements your spaces in your home and now matches all your hardware and finishes, for use as a vase or washing cup. Interior decorators and corporate gift specialists love it for its bold statement as a useful art piece, along with its head turning packaging. Its sleek aesthetic, compactness and careful styling which make it ideal for any spot in the home.
How do you know when a piece is finished?
It never is. It's a struggle to decide when to let things go with near perfection, or to learn to view it as perfectly flawed. I actually know an artist whose spouse signs their paintings or tweaking the work never ends. When the aesthetics and function come together to form a beautifully working item, which feels comfortable to hold, along with packaging that feels great to look at and open, and it inspires an excited response, then you know that all the elements that comprise beauty and usefulness in a product have been fully realized.
Do you do bespoke work?
I accept commissioned work for paintings, custom gifts, and graphics work, web design along with industrial design for products and packaging.
What was the first artwork you ever sold?
A canvas print of my Emuna mixed media work.
Which project have you enjoyed working on the most so far?
They've really all been so rewarding. Working on Uvtuvo projects with my brother, an architect, has yielded a process and result which is both fun and challenging. Working out the details of each product, from research to design, production to sales, it becomes hard to appreciate the work on its own when you also need to consider its bottom line. The O Washing Cup and Vase does have a place close to my heart as it was the first item we launched and has a strong, modern simplicity and visual impact which speaks deeply to my contemporary aesthetic sense, along with its eye catching packaging. Its presence in so many homes, in various colors and finishes, looks so wonderful in various locations in the home, and complements many tastes in style and decor. It always inspires me to see so many people making brachot/blessings after washing hands, the mitzvah is really beautified when we take the time to appreciate what we are doing, so truthfully, any of my designs being used in the act of a mitzvah is truly exciting and enjoyable.
What do you want to achieve with your work and what are your wishes for the future?
My goal is for people to appreciate their homes and the mitzvot they regularly engage in, with items that make them pause, think, and reevaluate the mediocre mindset of rote tasks which are often the result of things we do innately since childhood. When we stop and say, "what is that?", and are enjoying being mindfully engaged with our task, we are more prone to pay deeper attention to the act being done. Provoking conversations of halacha, design and mitzvot with my clients and customers is most exciting for me, and seeing the designs in use in homes and on Shabbat tables is the culmination of my work.
Where can we find your work?
My designs are available on the Uvtuvo website at www.uvtuvo.com, and we are on social media @uvtuvo on Instagram, Facebook etc. They can also be found in boutiques, museum shops and Judaica stores around the United States and abroad, and hopefully, in your home.
Aura Candleholders | Elevated Kiddush Set | O Washing Cup Vase
© David Orlansky / Uvtuvo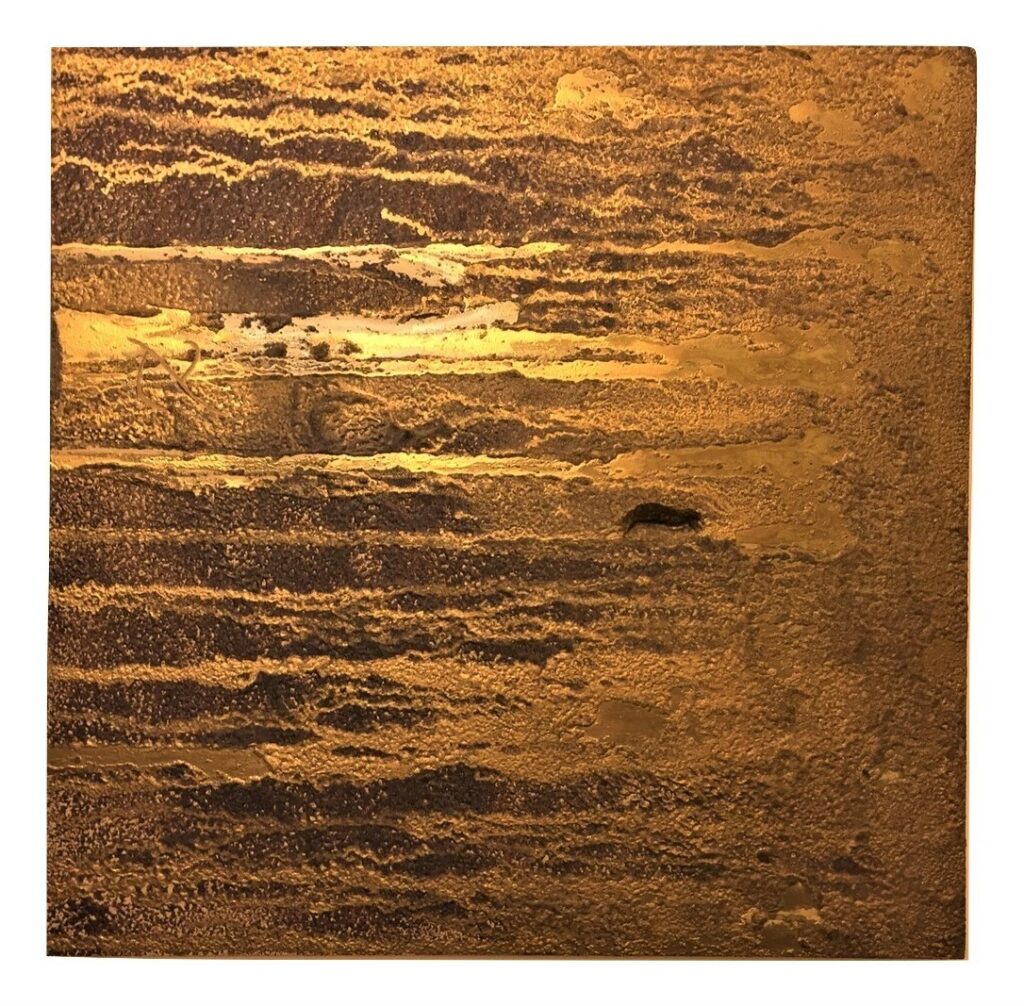 Aleph
© David Orlansky