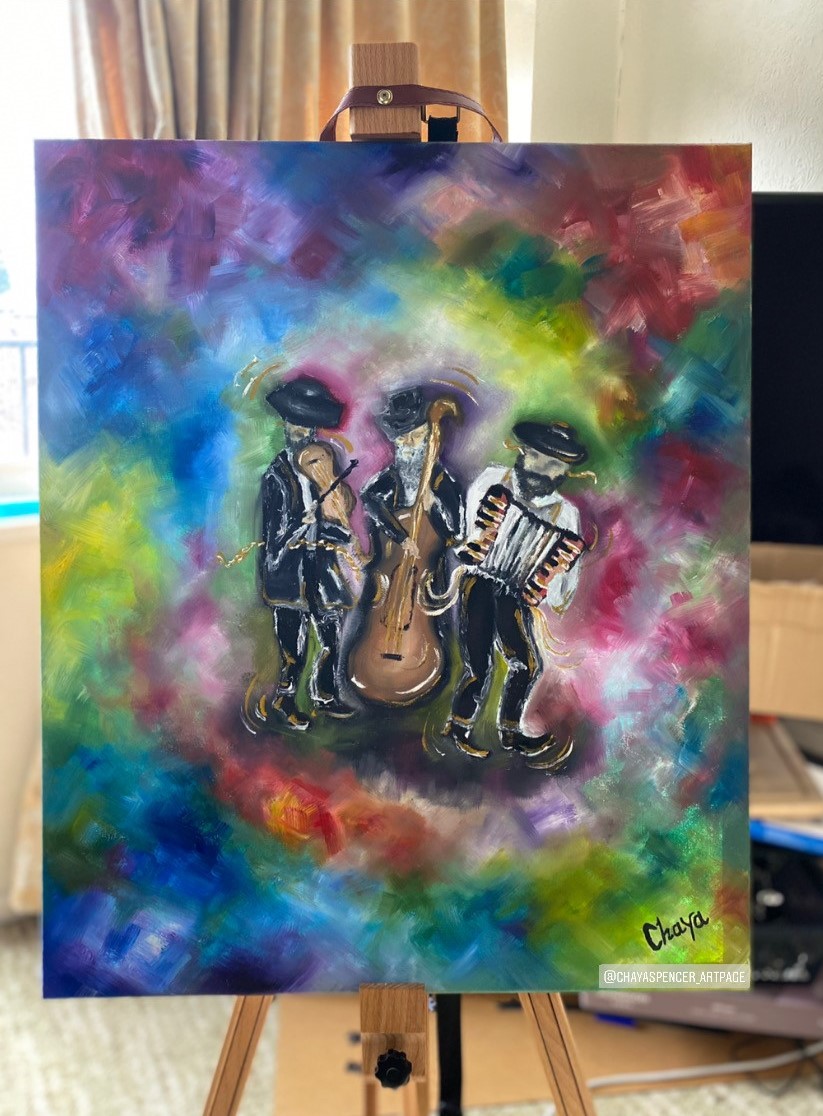 Photos: Courtesy of Chaya Spencer
Tell us a little bit about yourself and your background.
My Name is Chaya, I grew up in Golders Green, London, went to Beis Yaacov schools and always had a creative side, from a young age, I loved art classes and any activities I could get my hands dirty! When I got to high school my love for art grew and I wanted to take it as a subject for GCSE'S, I remember being so nervous if I was going to be accepted for the subject as my year in school was made up of incredibly talented artists and I wasn't sure I was up to their standards! I did get accepted, and that's when I got my confidence in my abilities! I went on to get top scores in my exams and went on with only 7 other girls to do the Art A-LEVEL in 9 months! (most schools in the UK do it over 2 years) I then went to Sem where I studied Interior design for a year, but my passion always went back to painting rather than designing. When I got back from Sem I took a Sunday job as an Art Teacher. I worked there almost 7 years and only left 2 years ago because I got married and moved cities. A dream of mine is to open my own art school for young girls in the community I live in now in Manchester and bring more Art into this beautiful world.
What inspired you to become an artist?
Its something I have always been drawn to, but doesn't necessarily come naturally to me, I have worked on my skills from a young age, never having the chance myself to go to art classes I was determined to not let that stop me and just practice, practice, practice. I will say however, that painting to me is very personal, a lot of my paintings you will be able to see my emotion in while I was painting them. I would say that painting to me is like Self Care, it makes me feel good!
What is your speciality?
I specialise in Oil paintings on canvas. I love using colour in my paintings, lots of bright backgrounds, etc. I do also do portraits which I love, I love seeing a person's personality come out on a canvas.
Where do you take your inspiration from?
Are you pursuing any themes? I think we can take inspiration from anywhere really, if you're looking for it. I go through phases when it comes to themes, but right now I am pursing an animal collection. I think we take God's creatures for granted sometimes and don't look long enough to see the beauty in their design, you will see a lot more animal portraits from me in the coming future.
Do you take on commissions and create bespoke designs?
Yes, when I was living in London I would often get bespoke requests, which I enjoyed immensely, from Rebbe portraits for the house, to kotel scenes for Shuls, even to dog portraits! It's always encouraging when people enquire as they have seen my style of painting and want something like that in their home.
Which project have you enjoyed working on the most so far?
Not so long ago, I created a Simcha Collection, it's in the name as when I created it, that's how I was feeling about life! B'simcha! Its full of happy vibes, vibrant colours and movement!
What do you want to achieve with your work and what are your wishes for the future?
I would love to say I'm an artist full time! I would love to reach a wider audience than the community I live in, I would love for my work to be known worldwide so I can give up my day job and say I paint Art for a living! When someone asks me what I'm working on, it's a beautiful piece that will be hung in someone's home for them to enjoy!
Where can we find your work?
You can find my work on Instagram: @chayaspencer_artpage where you can also message me directly regarding commissions etc.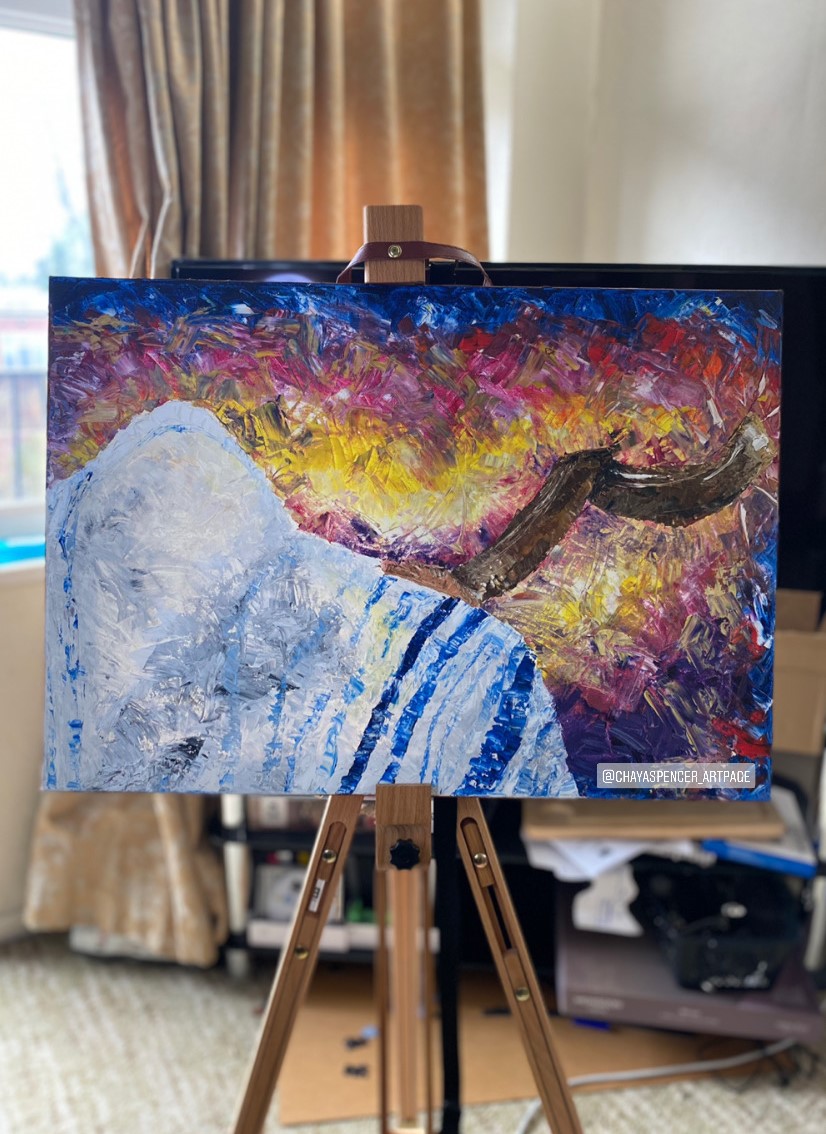 Photos: Courtesy of Chaya Spencer