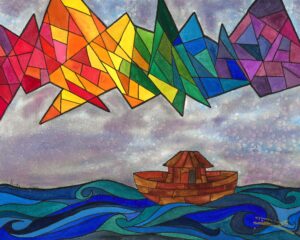 Photo: Courtesy of Jess Gersz
Tell us a little bit about yourself and your background.
Originally from Rochester New York I have lived in Brooklyn for the last eight years. My education took me from the University at Albany to the University of Illinois at Urbana Champaign where I studied to receive my MFA in Theatrical Costume Design. While much of my work is part of stage craft and costumes, I've always tried to keep up with side projects for myself. While the industry has been shut down and most work on pause, it has given me more time to complete projects and other ventures that I have had on the back burner.
What inspired you to become an artist?
Entertaining others has always been a highlight of my life, telling an interesting story, showing someone a cool picture, or creating a world for playtime with friends were foundations of my creativity. While in school I was able to try multiple different artistic avenues and allow my creativity to come out.
What is your specialty?
Primarily, I am a mixed media artist. I prefer to use watercolors, inks and acrylics in my visual work. Recently, I have been working with printmaking as well as plan to go back into textile/ fabric work again.
How and where do you work?
I work from my home studio converting it from home office to painting desk, to sewing studio as needed.
What is the most indispensable item in your studio space?
My roll of tracing paper. I am a planner and like to work layers in as I figure out how the piece comes together. The tracing paper lets me see what's underneath, refresh it and perfect the lines that form the foundation of my artwork.
Where do you take your inspiration? Are you pursuing any themes?
Initially my pieces were inspired by the windows of the synagogue I grew up in. As the light shifted throughout the day, the pieces cast light across the sanctuary and created different worlds. Combining that with candles and their own glow connected to that memory. I expanded from there into other biblical moments and ideas connected to light.
Do you do bespoke work?
Yes, I am always open to discussing custom work of various styles.
What projects are you currently working on?
I am currently continuing to explore relief printmaking and how it can mix with watercolor.
What is your favourite item in your current collection?
My favorite piece is one of my newest. the "Shabbos Blessing" linocut mixed with a watercolor background. I love how the lightness of the watercolor plays against the solid features from the printed ink.
How do you know when a piece is finished?
A lot of finishing is in the process for me. I will rework and rework areas with watercolor until I am happy but once the ink goes on there is no more work. Part of the experience in printmaking is letting go of perfection. Once I make that imprint I can't redo it. I have to accept the process and let the work speak for itself.
What was the first artwork you ever sold?
For years I made things and then gifted them to friends and family for holidays, or special occasions. It's only been in the last year that I decided to try and sell pieces. The first thing I sold was a set of Rainbow Star cards.
Which project have you enjoyed working on the most so far?
The Yom Tov Candles were the most enjoyable piece. They were the kickoff piece that inspired the collection and became the perfect housewarming gift for my sister.
What do you want to achieve with your work and what are your wishes for the future?
I hope my artwork and pieces bring some joy and light to each person who sees them. I hope to continue to grow and build my collection and keep art accessible to all people.
Where can we find your work?
My work can be found for sale at: https://www.etsy.com/shop/jgerszdesigns/
You can see images of my work both visual and stagecraft at the following:
Instagram: https://www.instagram.com/jgersz/
Website: www.JGersz.com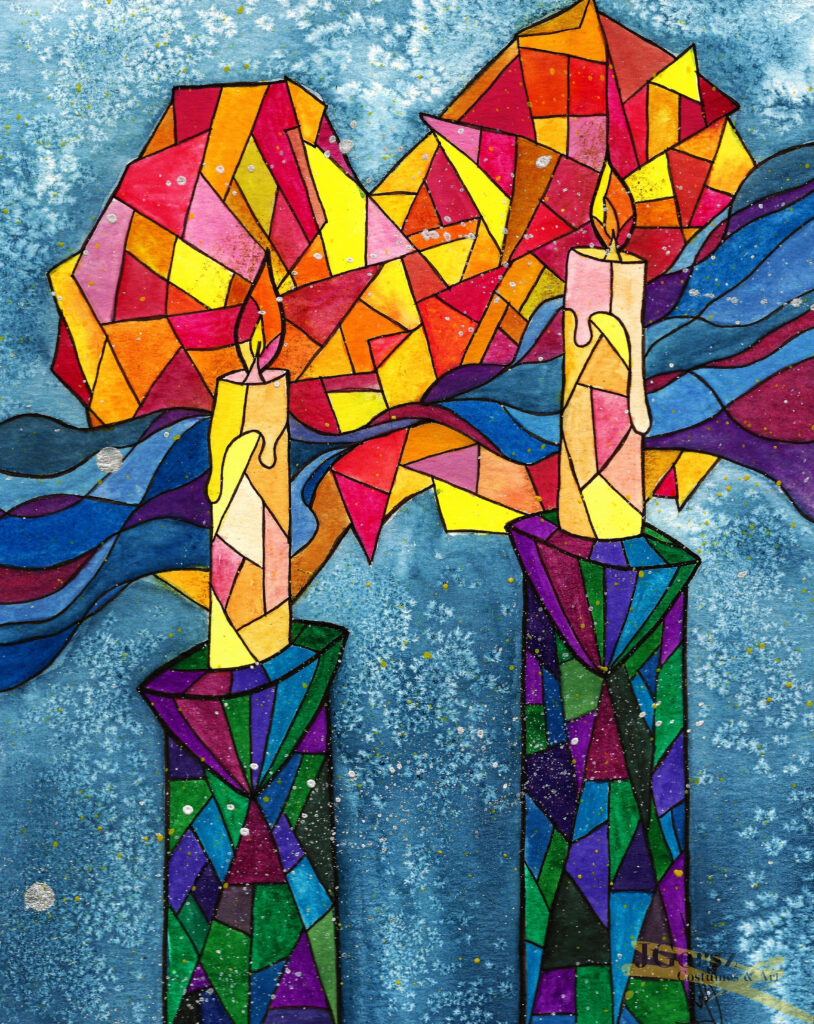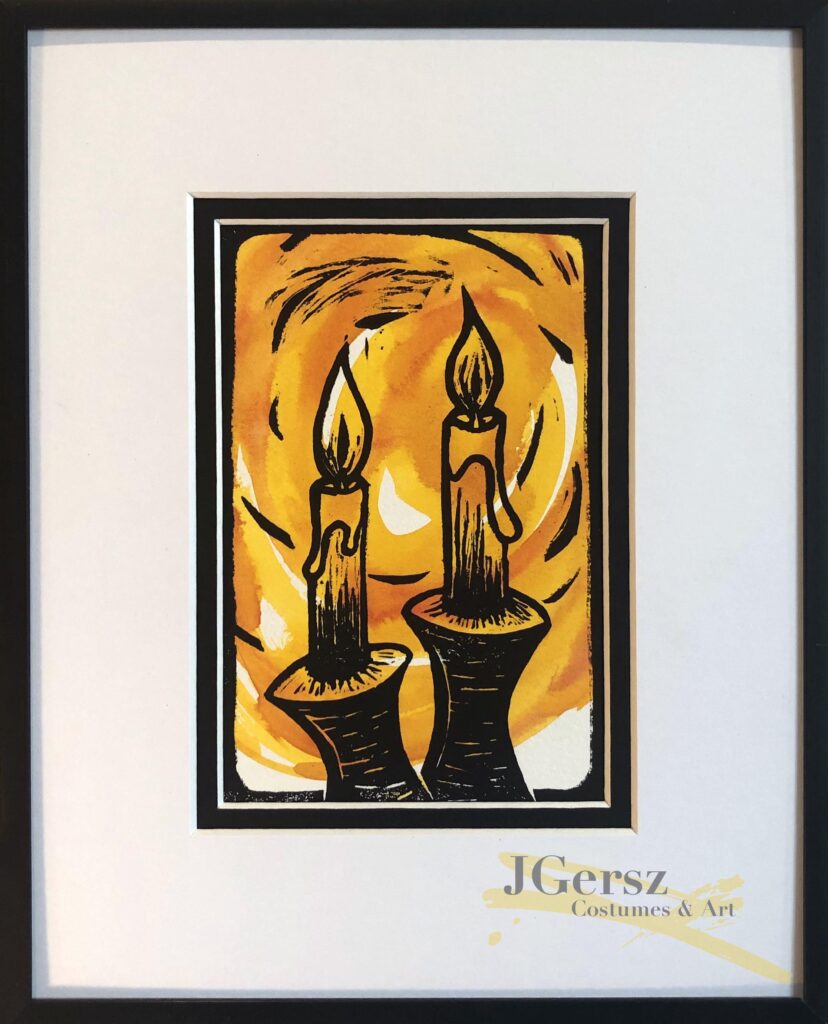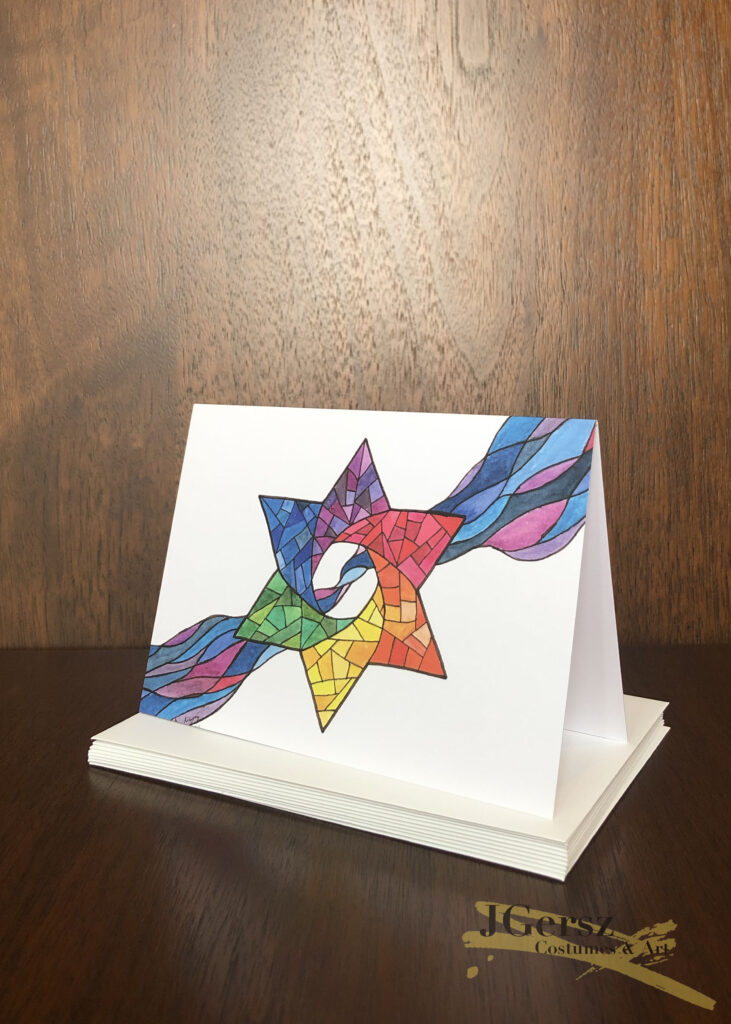 Photos: Courtesy of Jess Gersz