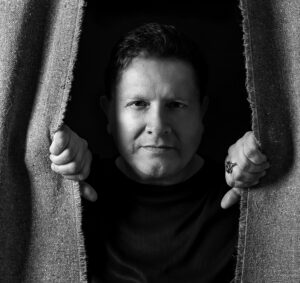 Photo: Courtesy of Alexander Abramovich Levy
Tell us a little bit about yourself and your background.
I was born in Puerto Armuelles, Panama in early December 21st 1965, my parents were visiting my grandparents who emigrated from Russia years before World War II. I credit my passion for art to my father Abraham Levy, he was a renowned Jewish art restorer who collaborated in Paris with Matisse, Chagall, and Picasso. I met Pablo Picasso during one of my father's business trips to France, in the spring of 1970, my father restored in those years many of the Picasso´s personal art collection paintings, masterworks by Cézanne, Degas, Braque, Le Main and Henri Rousseau. I was 5 years old.
What inspired you to become an artist?
I followed in my father's footsteps, learned the craft of an art restorer, and learned everything about painting, sculpture, wood carving and other techniques. My father taught me the craft he learned from his father and his father from his father, too. I remember my grandmother painting a Rembrandt oil painting reproduction to perfection, art crafting was very natural for my family.
What is your specialty?
I consider my gift to be oil painting, drawing and bronze sculpture.
How and where do you work?
I opened my restoration and art workshop in Moscow, my wife and children are Russian, I have a 6-year-old son and a 16-month-old daughter. Returning to Russia was a promise to fulfil to my grandparents, finally achieved in the year 2017.
What is the most indispensable item in your workshop?
A good cup of coffee, all things are important to me, the canvases, the paints, the brushes, the chemicals, the gloves, and today even the Wi-Fi that should not be missing.
Where do you take your inspiration? Are you pursuing any themes?
I consider myself a Jewish artist who over the years has revalued our historical heritage. As the years go by, I increasingly value the unfinished struggle of the Jewish people. That Jewish heritage inspires me to draw and paint daily events of our community, weddings, parties, wars. I follow the path of Chagall in the historical but not pictorial aspect. And certainly as you have already seen in my artwork I am very inspired by ballet dancers. I have painted more dancers than the master Edgar Degas, of course he was an anti-Semite and I am a Jewish painter, those ironies of art history.
Do you do bespoke work?
Yes, I do, I came to Mexico with my wife and kids few weeks before the COVID 19 pandemic, to participate in several exhibitions, but everything was cancelled, and now we are stuck in Mexico waiting to sell all the painting we brought from Russia. We are hoping to come back in few weeks. Already a year later since the terrible COVID 19 pandemic began, hundreds of thousands of people have died around the world, art exhibitions and art sales have practically stopped. I will be more than grateful if any of the readers of this interview are interested in supporting us to be able to sell our paintings and to be able to return us to our home in Russia.
What projects are you currently working on?
Now we are limited in materials to work on new paintings, with 2 young children I have limited myself to drawing with pencil and we have managed to sell many of these works here in Mexico. I would like to return to the series of paintings on Jewish life and participate in exhibitions in Jewish museums around the world.
What are your favourite items in your current collection?
Definitely my Frida Kahlo collection consisting of five paintings, it was inevitable to paint the Mexican muse during these months stuck in Mexico.
How do you know when a piece is finished?
Dali said "a painting is a handmade photograph" once you have reached all the elements of the composition, shape, and colour it is important that you let it go.
What was the first artwork you ever sold?
It was a beautiful oil painting of a "fishing village", sold at a street art fair in Panama City when I was 12 years old.
Which project have you enjoyed working on the most so far?
I am passionate about the restoration of churches and synagogues; I have worked over many years in the restoration of these religious centres in many countries, mainly in Mexico.
What do you want to achieve with your work and what are your wishes for the future?
First to return to Russia with my wife and children, and restart again, and more fiercely, with a new series of oil paintings and bronze sculptures. All human beings seek recognition, I would like to be the Chagall of the Twenty-First Century, visit all the Jewish museums in the world, and see my work exhibited in Jewish galleries. I have no ambition when it comes to money or wealth, just to be able to sell my paintings and sculptures, to continue doing my creative work, and raise my kids.
Where can we find your work?
We run out of budget for websites and or social media, but I have an Instagram account where people can find samples of my artwork and contact me: https://www.instagram.com/levy.art.factory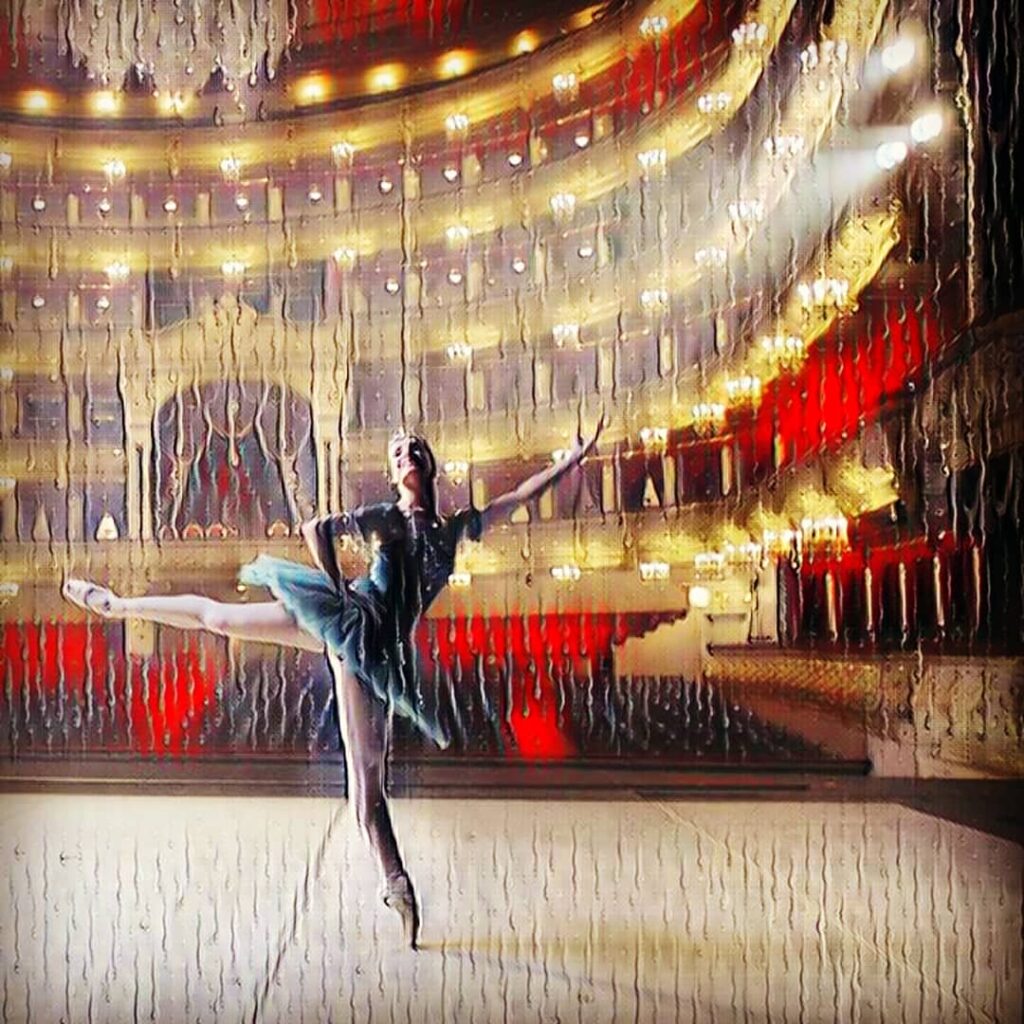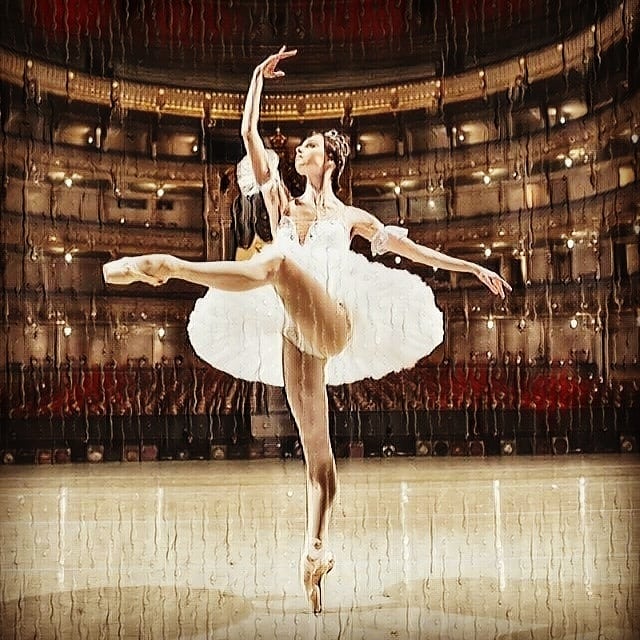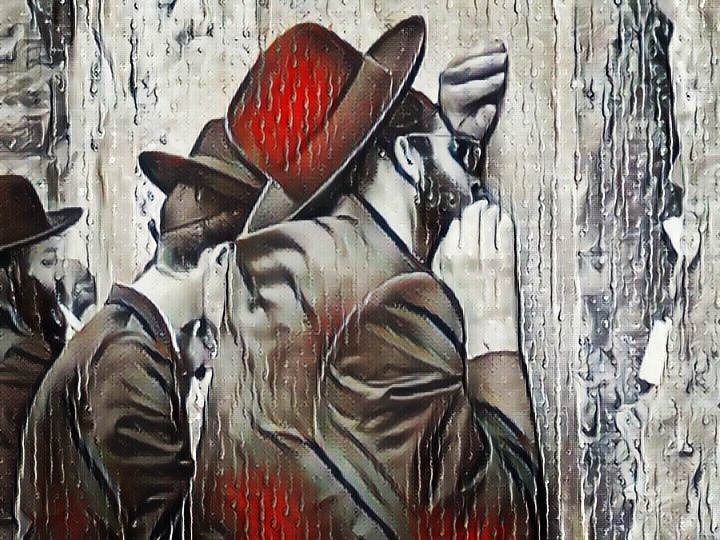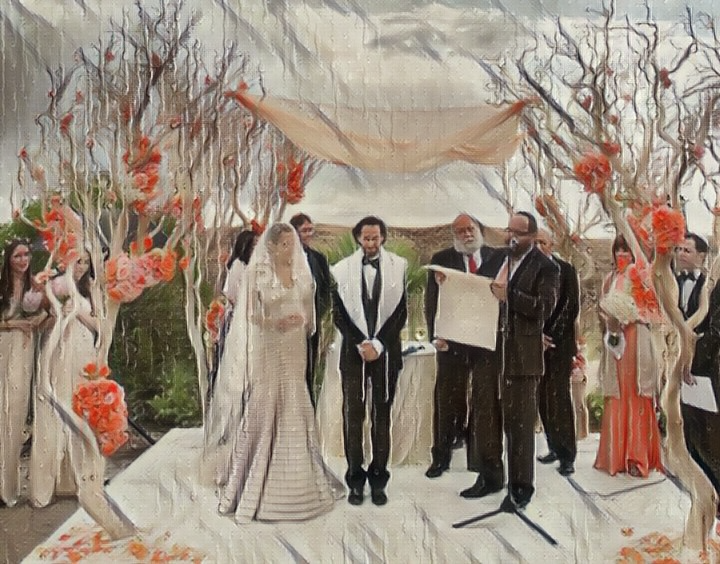 Photos: Courtesy of Alexander Abramovich Levy