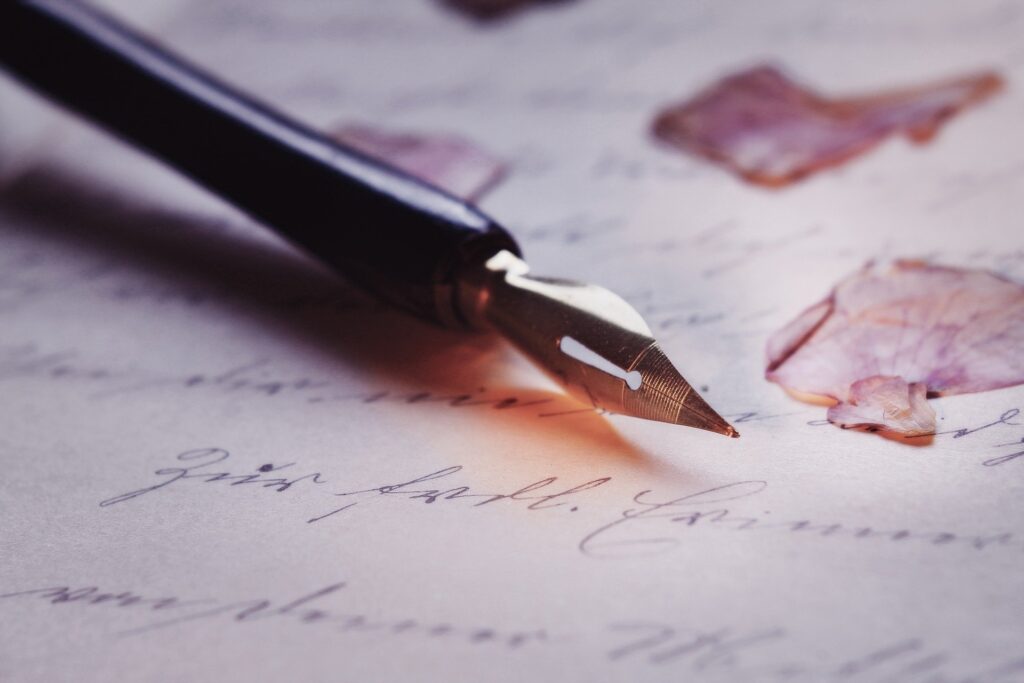 When was the last time you have picked up a fountain pen and wrote a card or a letter to someone dear to you? Too long ago to remember?
Receiving a hand written note is something very special and shows people how much they mean to you. Taking the time to find the perfect card or letter paper, carefully crafting the text, going to the post office to send it out into the world; it's a wonderful experience that forces you to take a step back and just be in the moment. Something many people don't do enough anymore.
As a group of people who enjoy exchanging the written word, we were thrilled when we recently had the opportunity interviewing Madison Jackson of Global Jewish Penpal. It's a wonderful initiative we love supporting. Madison is a special type of matchmaker; she pairs Jewish people from around the world interested in exchanging emails or letters with one another and learning how Jewish life is like in a country different from their own.
There are many benefits of having penfriends. Some examples would be learning about different cultures, meeting new people and creating meaningful friendships that may last a lifetime, and – something many people nowadays struggle with – learning what it means to be patient!
Living in uncertain times such as ours, a hand written letter or card can make someone's day. It shows them you care, even if you can not see them for a while. With the holiday season around the corner, it's the perfect time to choose some greeting cards to send out to your family and friends!
Shop: AwesomePeppers
Photos: Courtesy of ETSY
Shop: MazelTovShop
Photos: Courtesy of ETSY
Shop: ILOOTPAPERIE
Photos: Courtesy of ETSY
Shop: GabriellArtDesigns
Photos: Courtesy of ETSY
Shop: MAYBELLBAREKET
Photos: Courtesy of ETSY