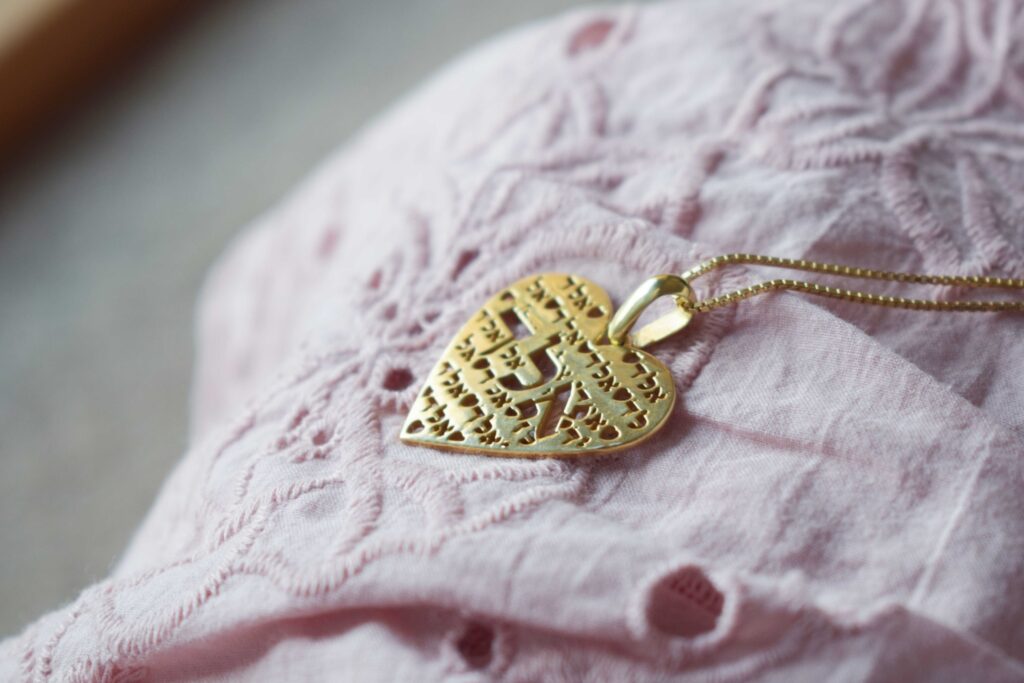 Photo: Courtesy of Judaica in the Spotlight
Product: Pendant
Material: Gold plated silver
Verdict: Beautiful accessory
As you all already know, we love unique pieces of jewellery here at Judaica in the Spotlight! Today, we would like to introduce you to one of Eduardo Schwart's beautiful heart shaped pendants.
Jewish mysticism has always fascinated us. There is something deeply spiritual about Kabbalah jewellery and we enjoy discovering the variety of designs in Eduardo's collection.
On this specific pendant you can make out the Hebrew letters Alef, Lamed, and Dalet, which is a combination that derives from the 72 sacred names of God. It is said that this combination offers protection from the evil eye, envy, and jealousy.
We enjoy wearing it with casual outfits, as well as on a night out. It's wonderfully versatile and suits many styles.
Banishing evil from your life has never looked better.
A lot of thought is going into each and every of Eduardo's beautiful designs. You can find stunning fashion jewellery, as well as magnificent pieces of fine gold jewellery in his collection. We are certain that you will fall head over heels in love with his precious gemstone creations as well.
You can learn more about the designer behind the pendant we introduced to you today here. Follow Eduardo on Instagram to stay updated.
Photos: Courtesy of Judaica in the Spotlight